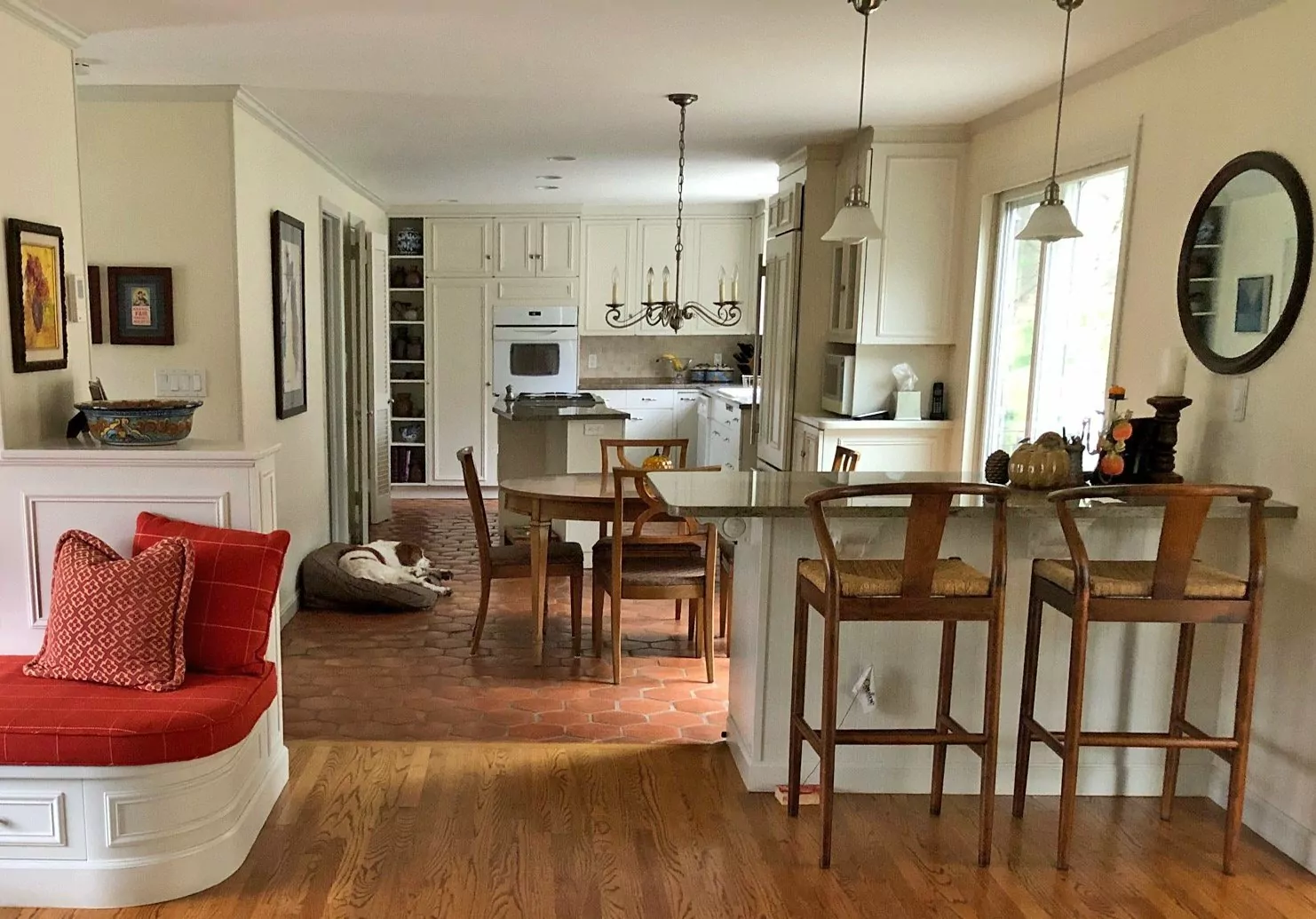 Answer: Paige, this is a common question we get, "is it worth it to…". No matter the topic at hand, this is always a subjective question and a function of personal needs and budget, so my answer is based on what I feel would be the most cost effective and functional solution for most people but can't promise it is the best answer for you.
And, you are right, a smaller kitchen where a tight work triangle is maintained is one of the most functional solutions for a chef, so I can imagine working in your current space is quite practical. Expanding the wall into the adjacent dining room creates a couple of potential issues. Number one, matching the saltillo tile floor will likely be difficult, so you may have to either replace the entire floor or live with a perfectly imperfect patch job. In addition, the corner where the dining room, kitchen and living room walls meet could very likely be a structural point load which may require expensive structural work.
And, as you mentioned, you now have to contend with rework of the dining room which, in addition to painting, may require electrical and/or HVAC and even plumbing from above depending on what you uncover. What you are gaining would be a more spacious feel to the room and perhaps a bit more clearance at the island for seating, but then you've already got a substantial amount of seating in the breakfast room and at the peninsula bar that seperates kitchen and living room, so is more seating necessary or important to you?
Perhaps instead you could consider a few updates that might make your kitchen a bit more functional and aesthetcially pleasing. First, consider moving the range to the wall where the current single wall oven is located whereby creating a beautiful focal point visible from the living and breakfast rooms.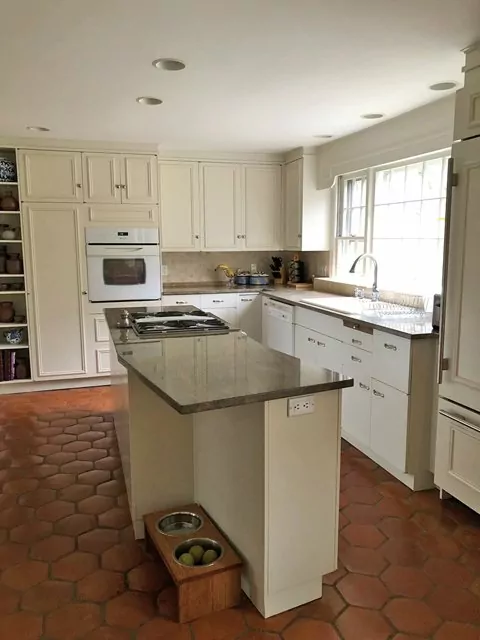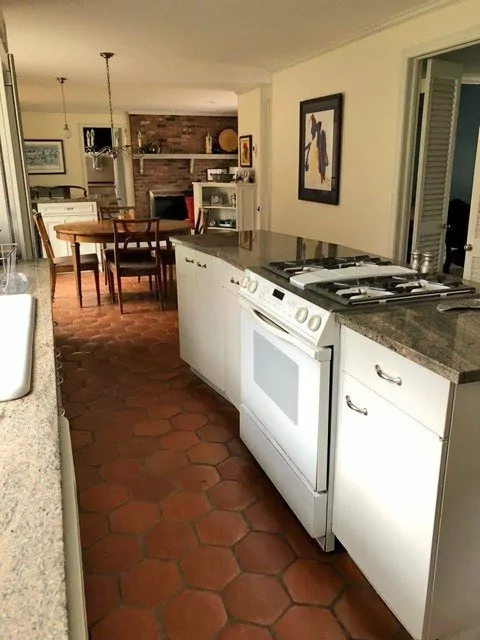 I would suggest straightening out the island and utilizating a combination of shallow cabinets and seating for a couple of barstools if you feel this would be something you would utilize, or alternately, just keep the island all storage and prep space. I'd recommend adding some beautiful pendants over the island and a statement hood and/or backsplash over the new range.
Here are a couple of projects we recently completed with some of these elements. The first has a narrow island with seating, and the second is an L-shaped space with the range as a focal point. Both spaces are on the narrow side. We have utilized dramatic pendant lighting to create a certain design mood in each space.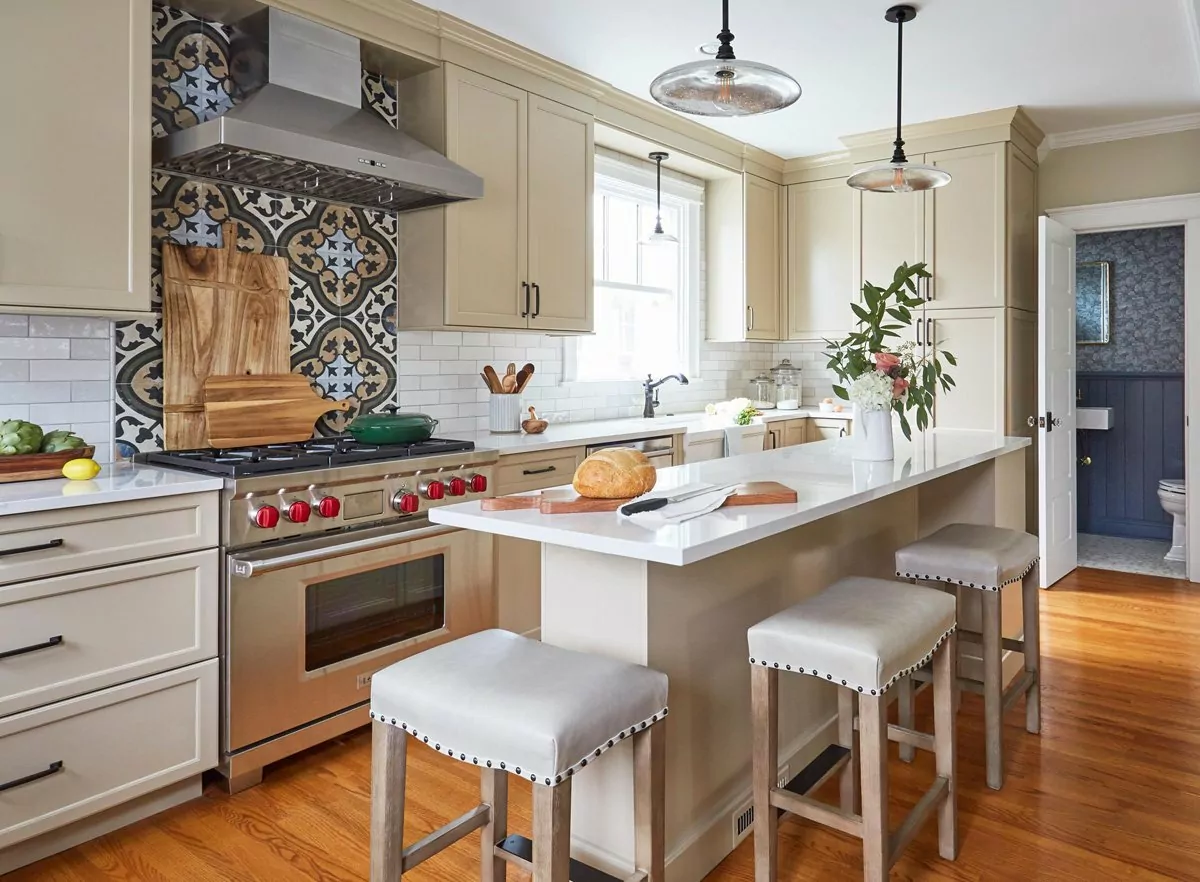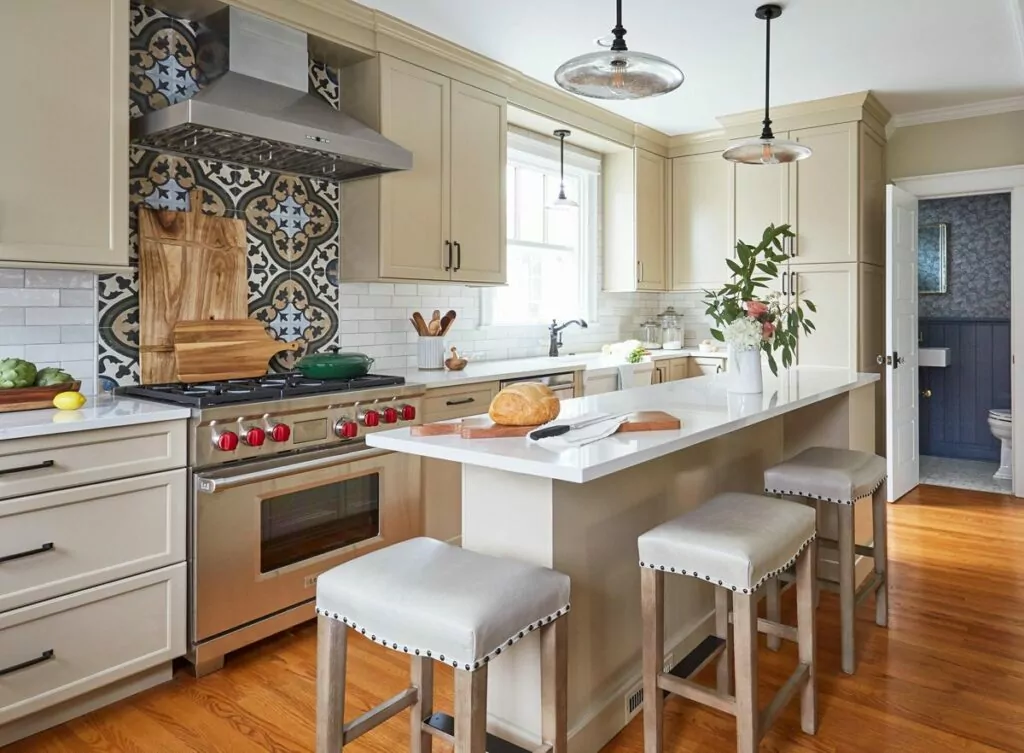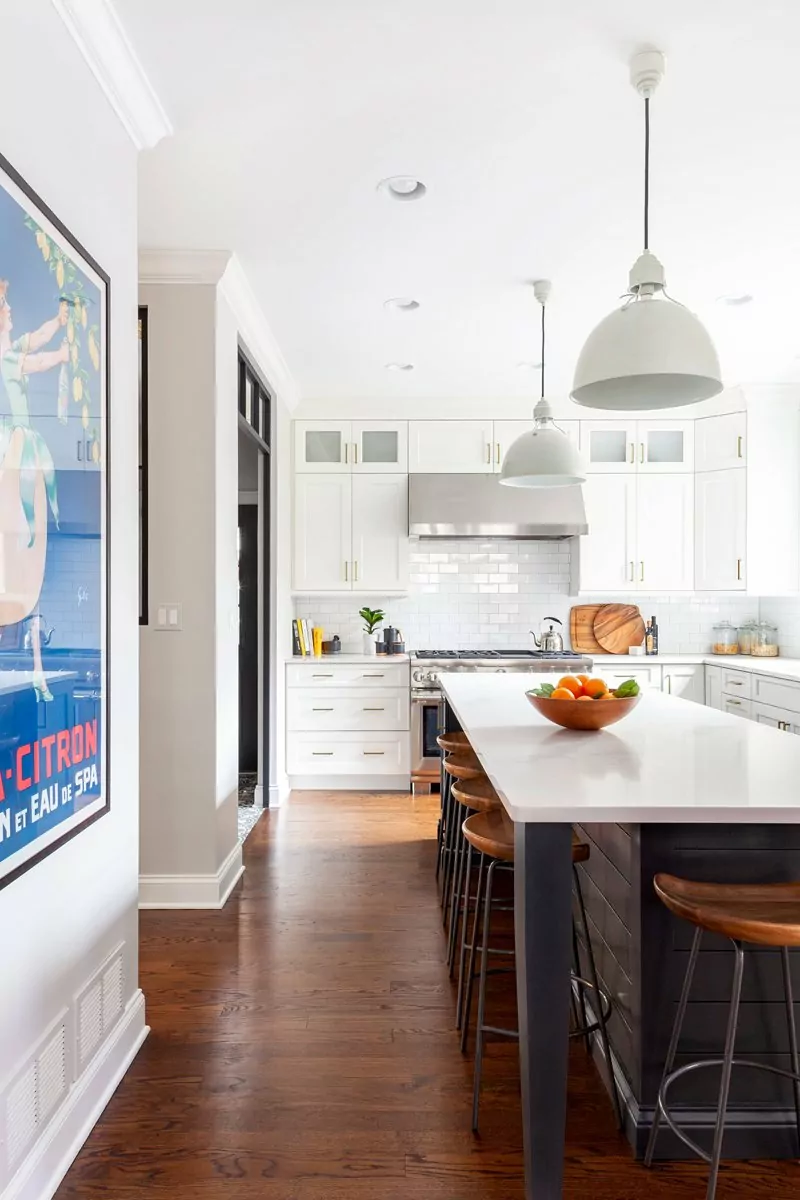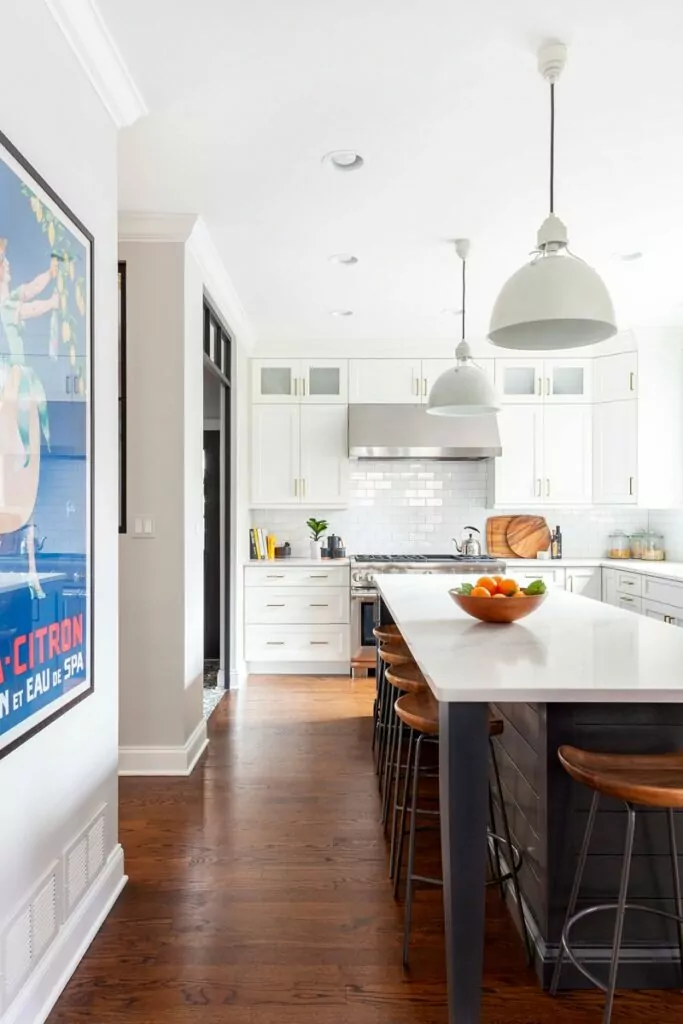 Next, I love your saltillo tile floor! It is however very specific, and feel like you could easily update this look with the addition of some beautiful rustic patterned cement tiles at your new range hood focal point. These could either be more traditional in flavor or more contemporary, but rustic is the name of the game here for the space to make sense with the existing floor. Creamy off white cabinetry with a brush stroke glaze and handcrafted hardware in bronze or antique brass will really make this space come alive!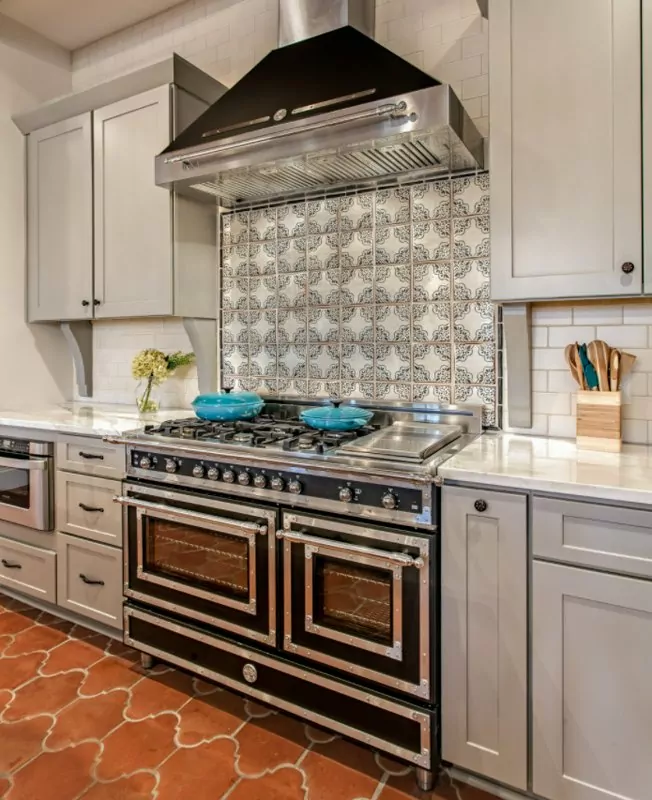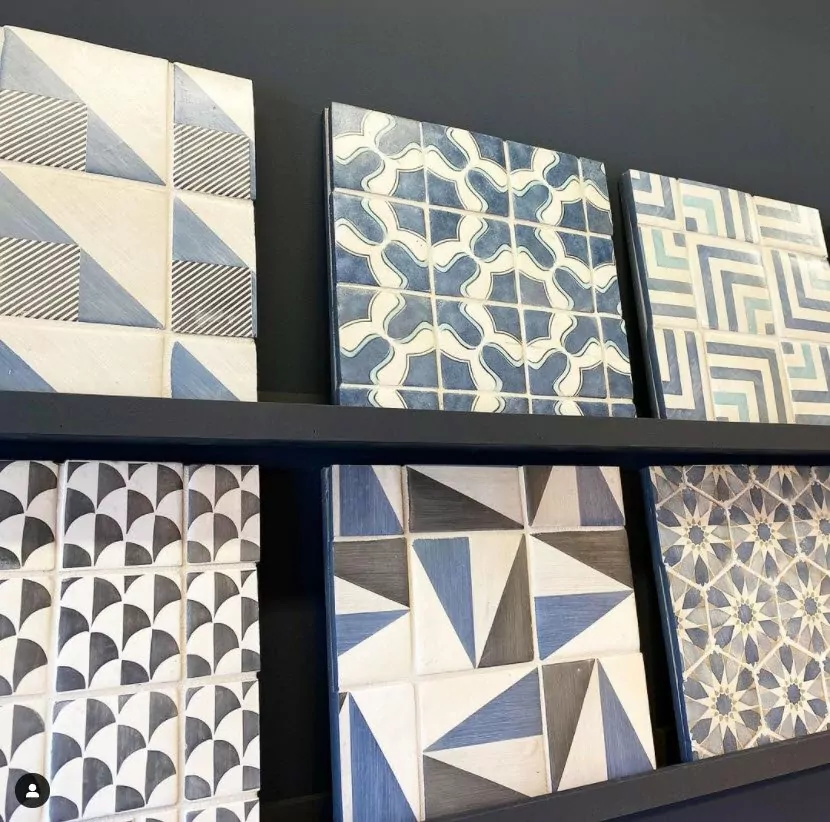 Good luck with your project Paige and please send us a photo of your finished kitchen!