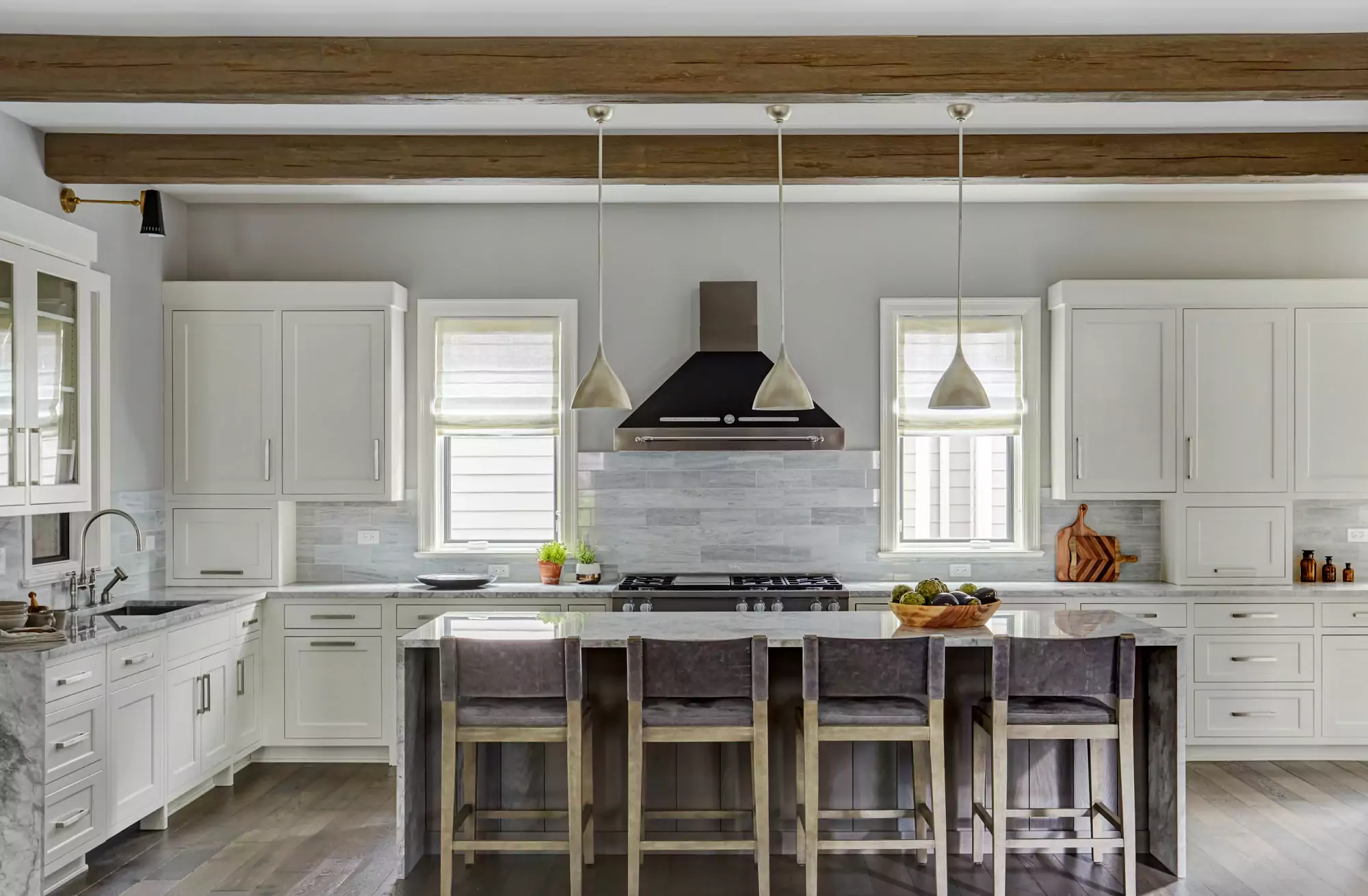 "Collaborations with builders on new construction is a favorite part of my job. I love seeing a house go up from the blueprints to the end of the build. It is always a journey filled with a thousand decisions, some creative on-the-spot thinking and yes, usually a few stressful moments."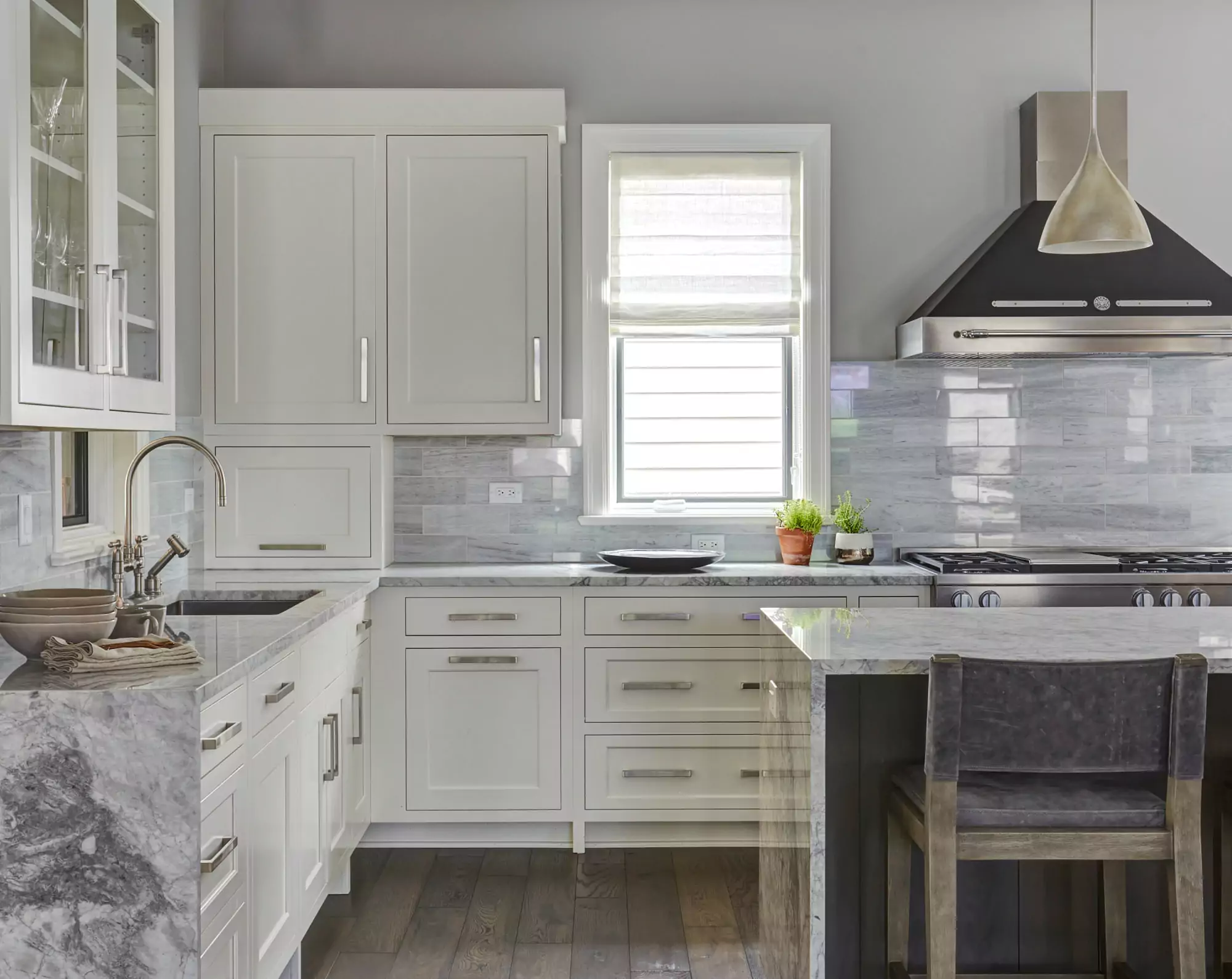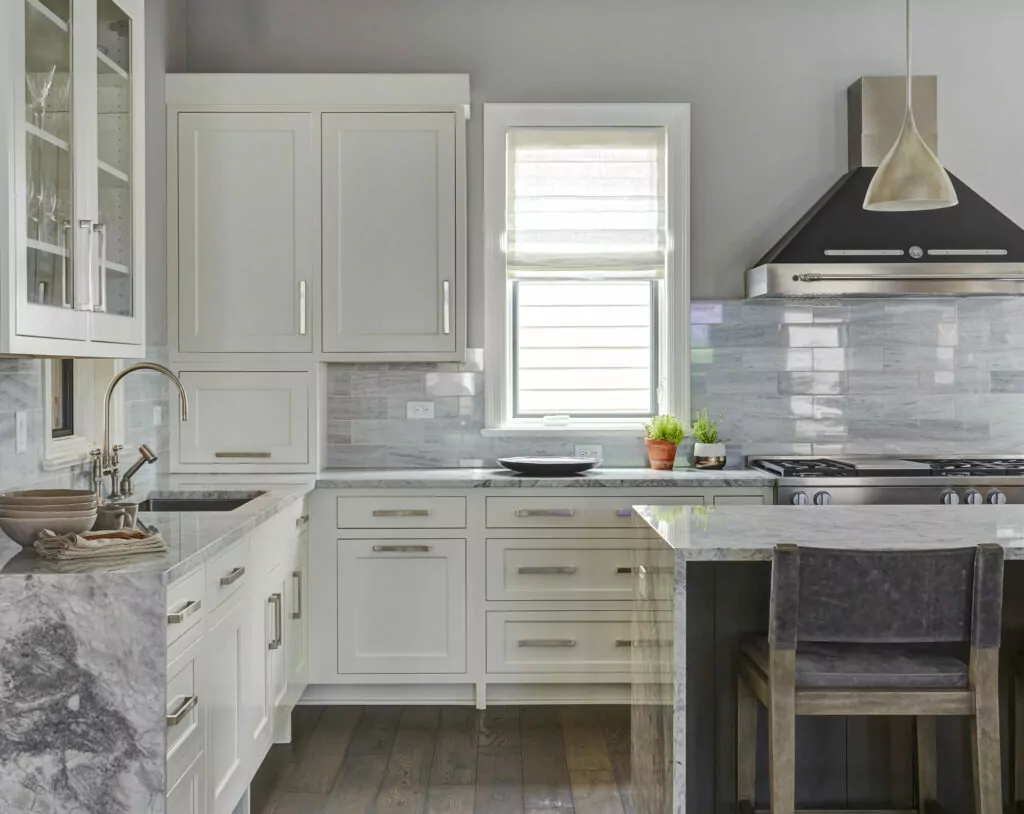 How do you create a functional living space?
To strike the right balance and get the most out of your new construction projects, here's a sneak peek at top home and kitchen solutions from our interior designers:
Identify your kitchen storage needs
The kitchen is spacious and opens into the neighboring family room. A 48" Thermador range is centered between two windows, and the sink has a view through a window into the mudroom which is a unique feature. A large island with seating and waterfall countertops creates a beautiful focal point for the room. A bank of refrigeration, including a full-size wine refrigerator completes the picture.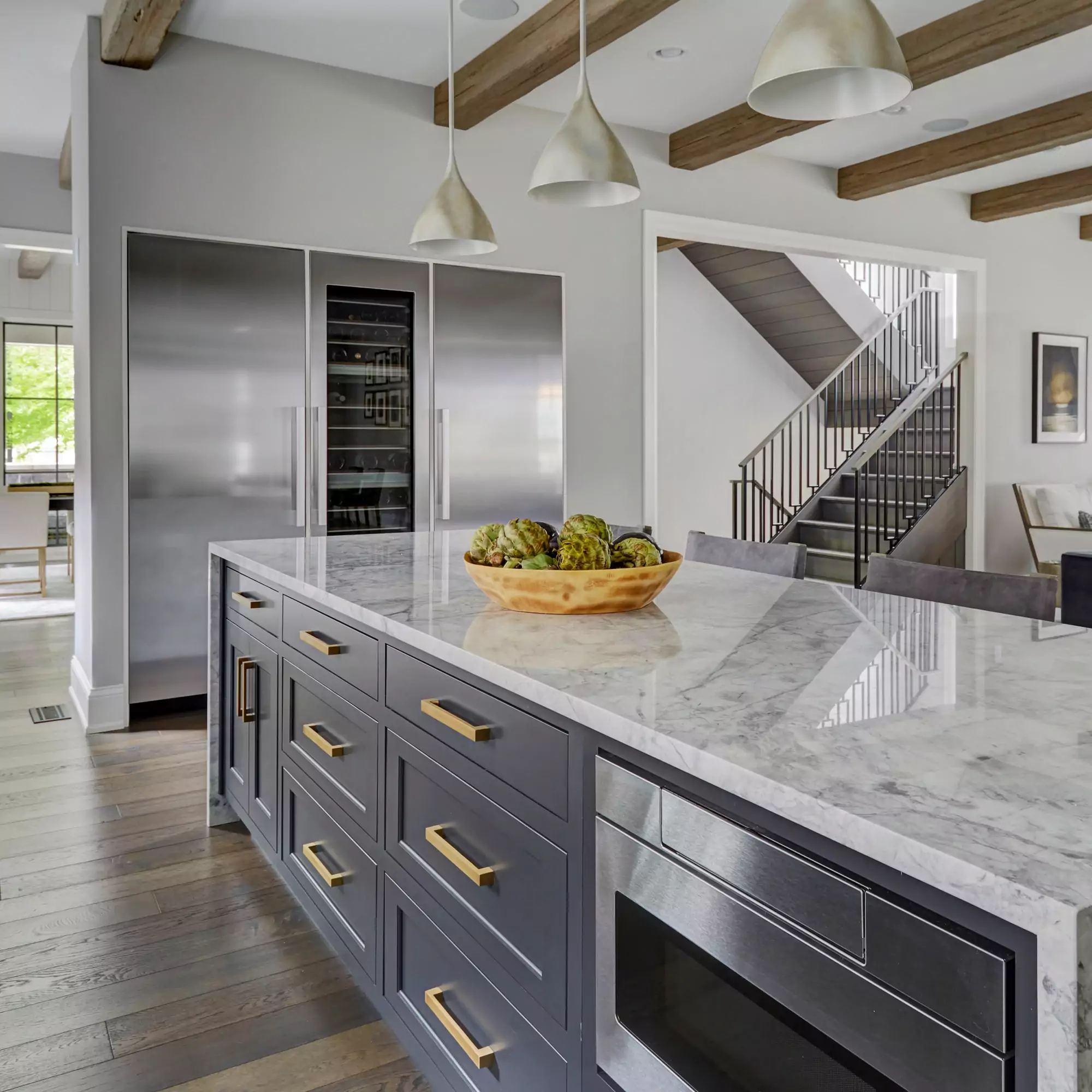 The area between the kitchen and dining room houses a second sink and a large walk in pantry. The kitchen features many unique storage elements important to the new homeowners including in-drawer charging stations, a cutlery divider, your dinnerware offers, knife block, microwave drawer, pull out trash, multiple appliance garages, spice pull outs and tray dividers.
There's not much you can't store in this room!
Cabinetry is white shaker inset styling with a gray stain on the island. The back of the island features lap style siding that coordinates with the fireplace in the neighboring family room. Mid-century inspired lighting gives the room a modern vibe.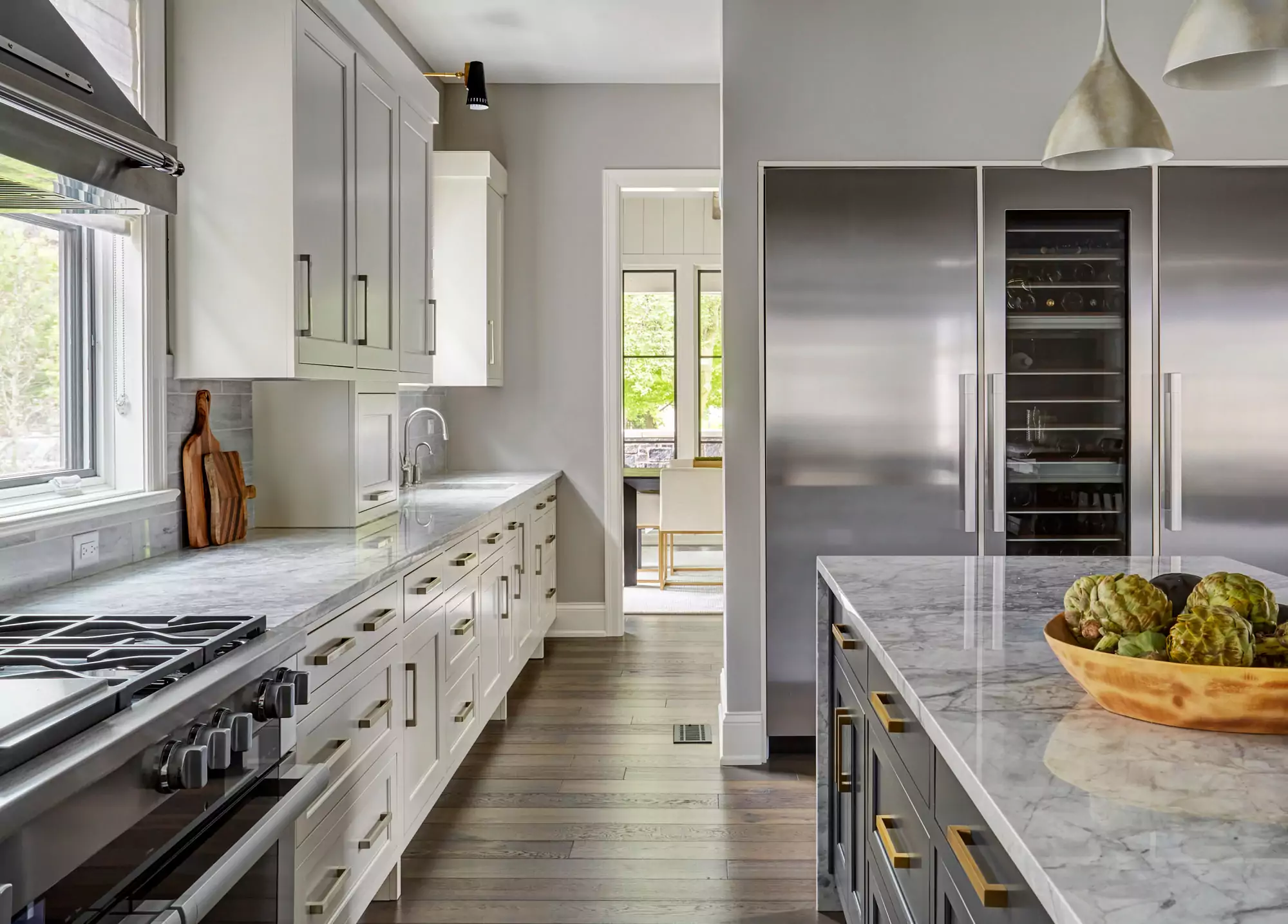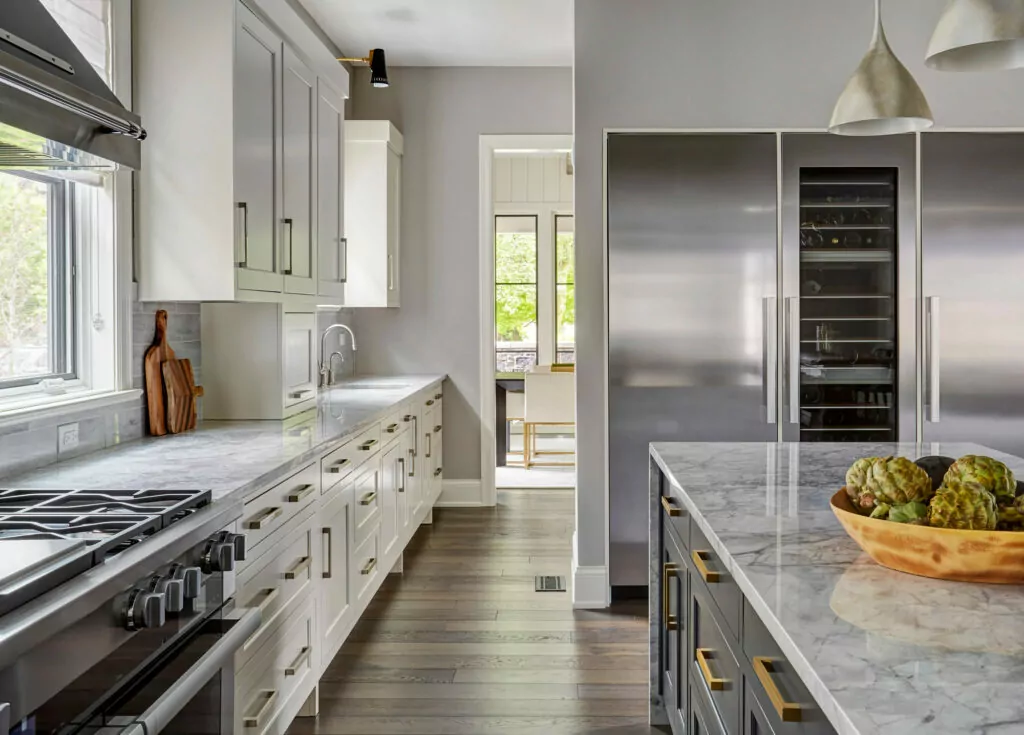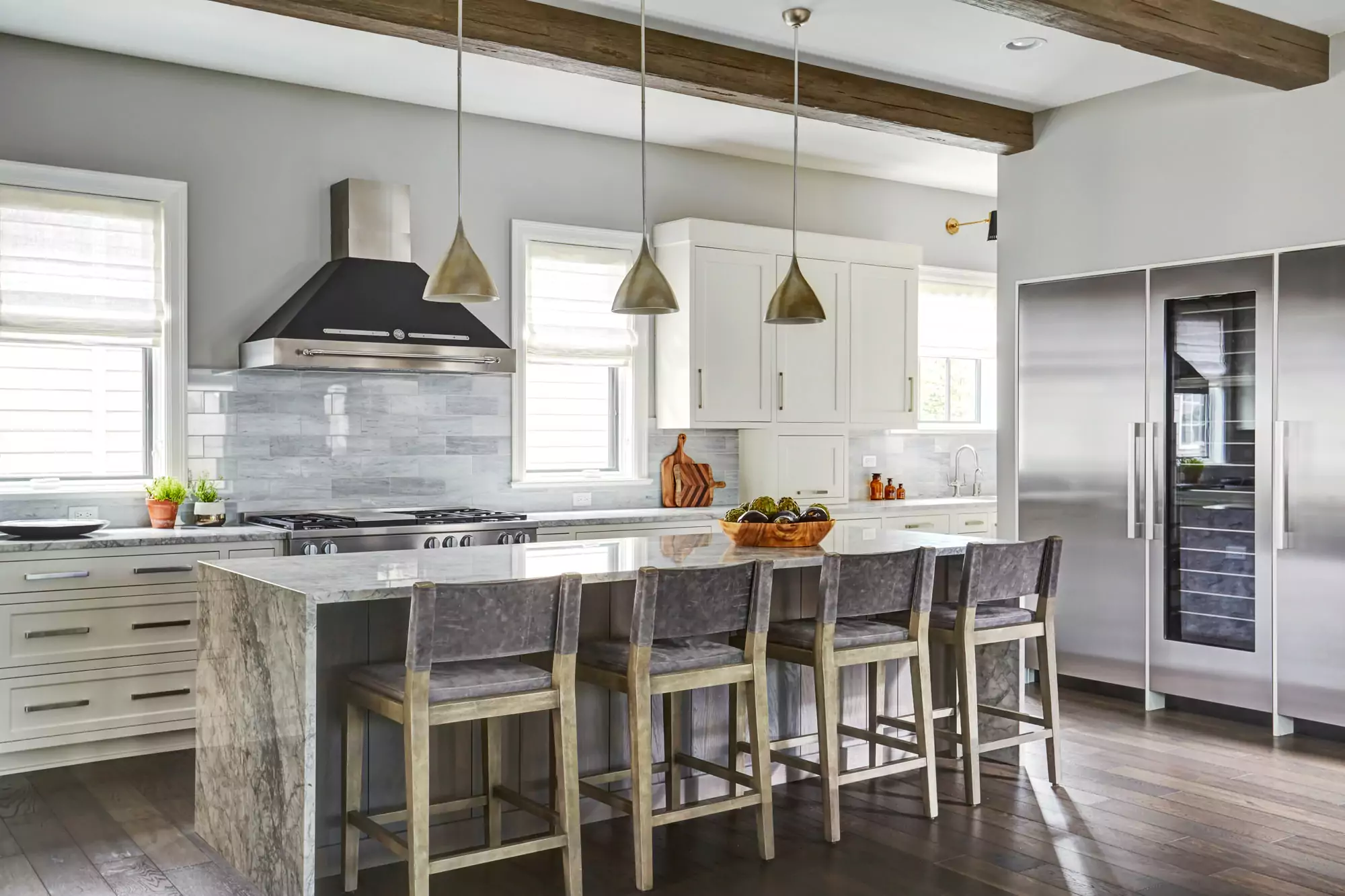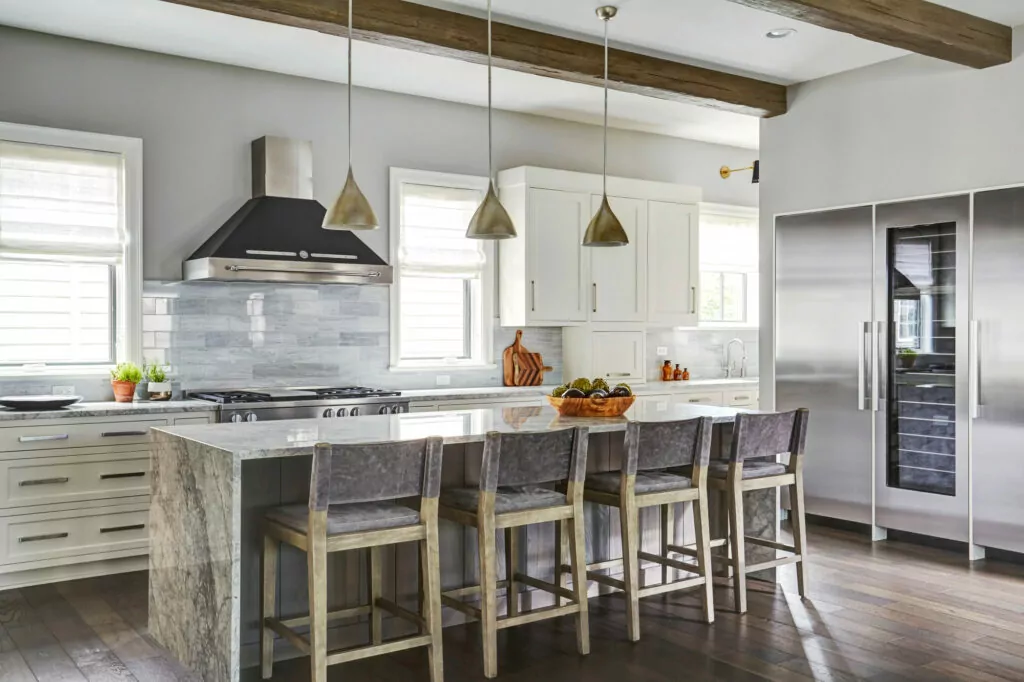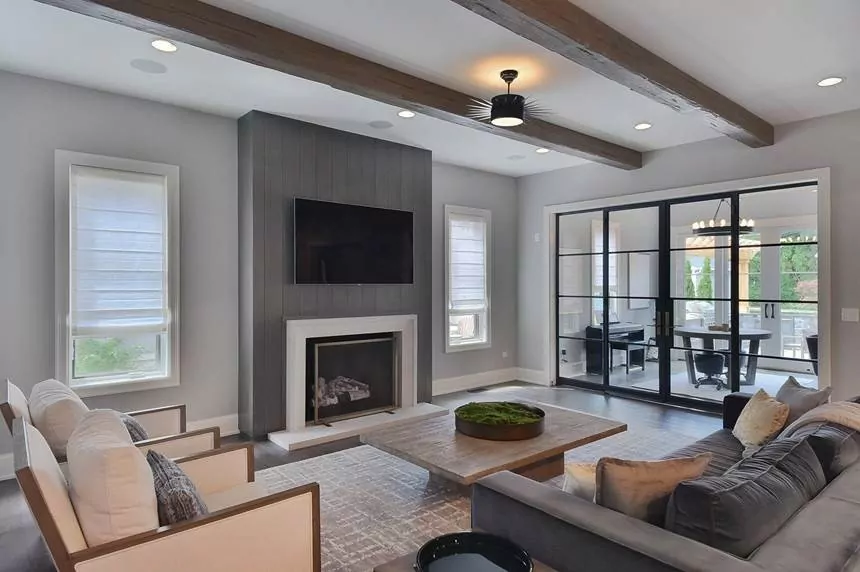 2. Look into dedicated options for your personal belongings
Access to the back of the house is through the mudroom, which is outfitted with just about every possible storage feature you can think of for a mudroom.
For starters, the basics – a locker for each family member. In addition to that, there is an entire cabinet with roll outs devoted just to shoes, one for cleaning supplies and one for extra coats. The room also features a small clean up sink as well as a set of refrigerator drawers making grabbing a Gatorade on the way to soccer practice a piece of cake.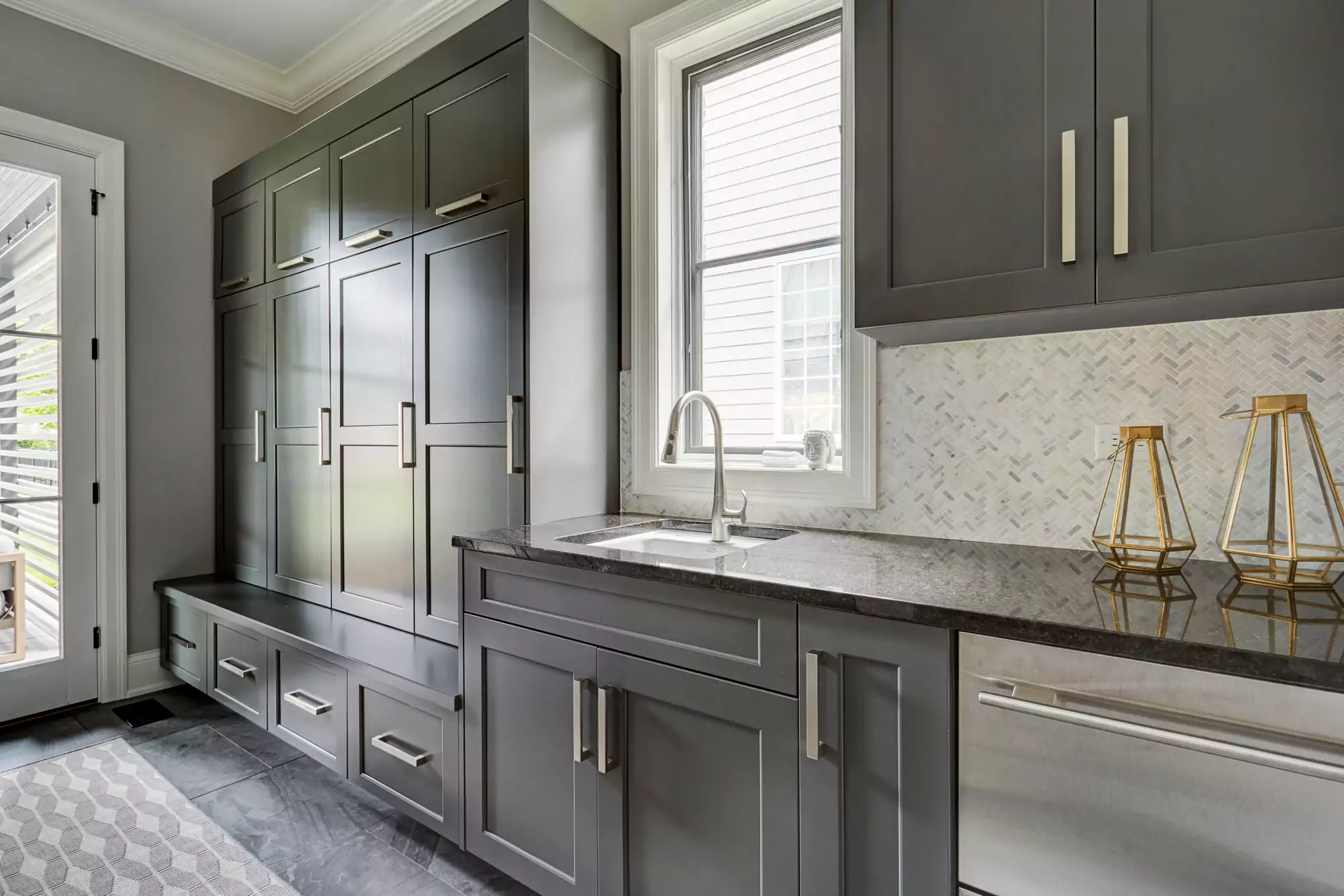 At the bottom of the stairs is this nice little display and storage unit that ties into the color of the neighboring office built-ins.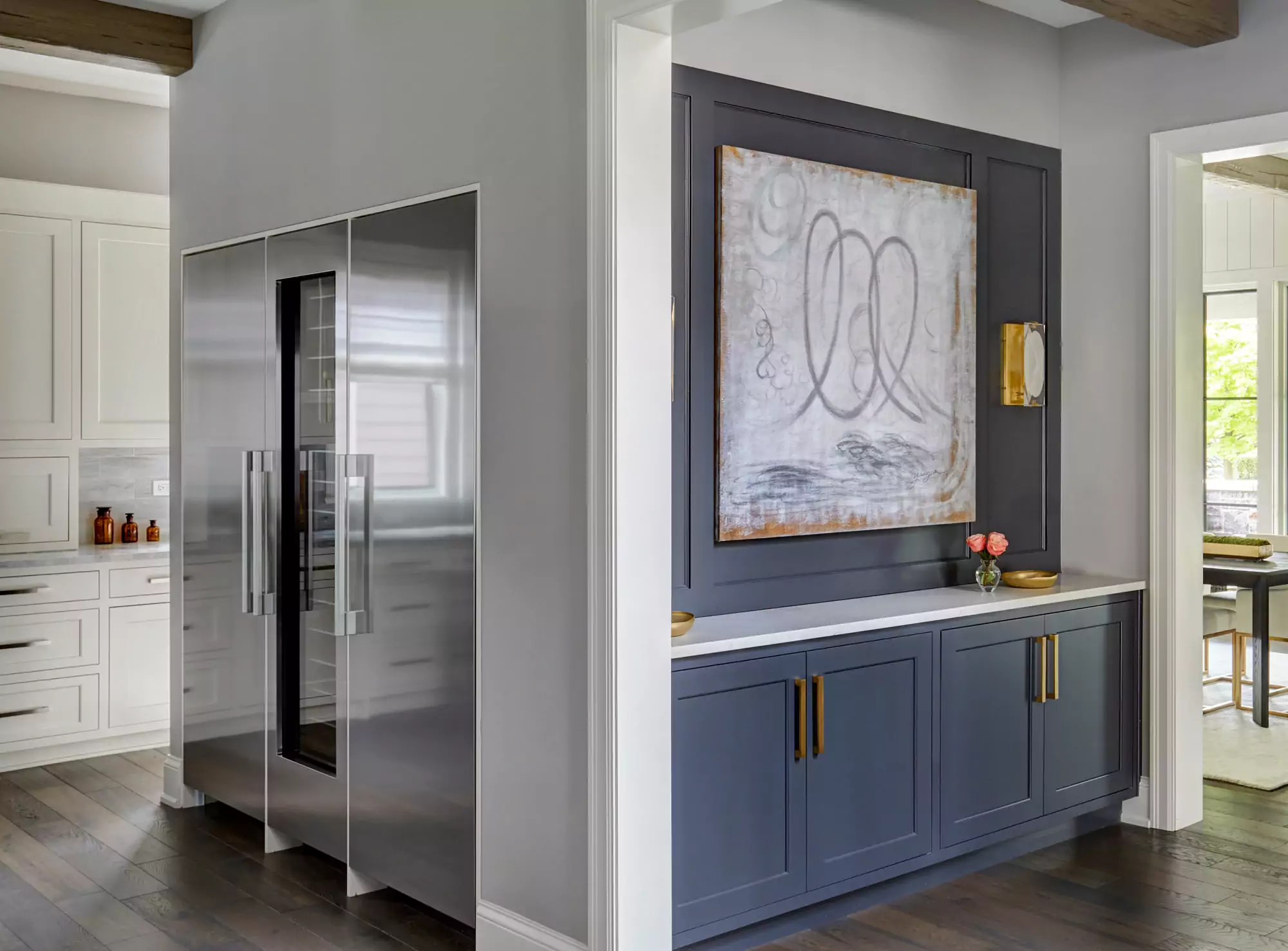 3. Get more organized workspace
Around the corner is the home office that is painted a custom color to match the cabinetry. The wall of cabinetry along the back of the room features a roll out printer cabinet, along with drawers and open shelving for books and display.
We are pretty sure a lot of work must get done in here with all these handy features!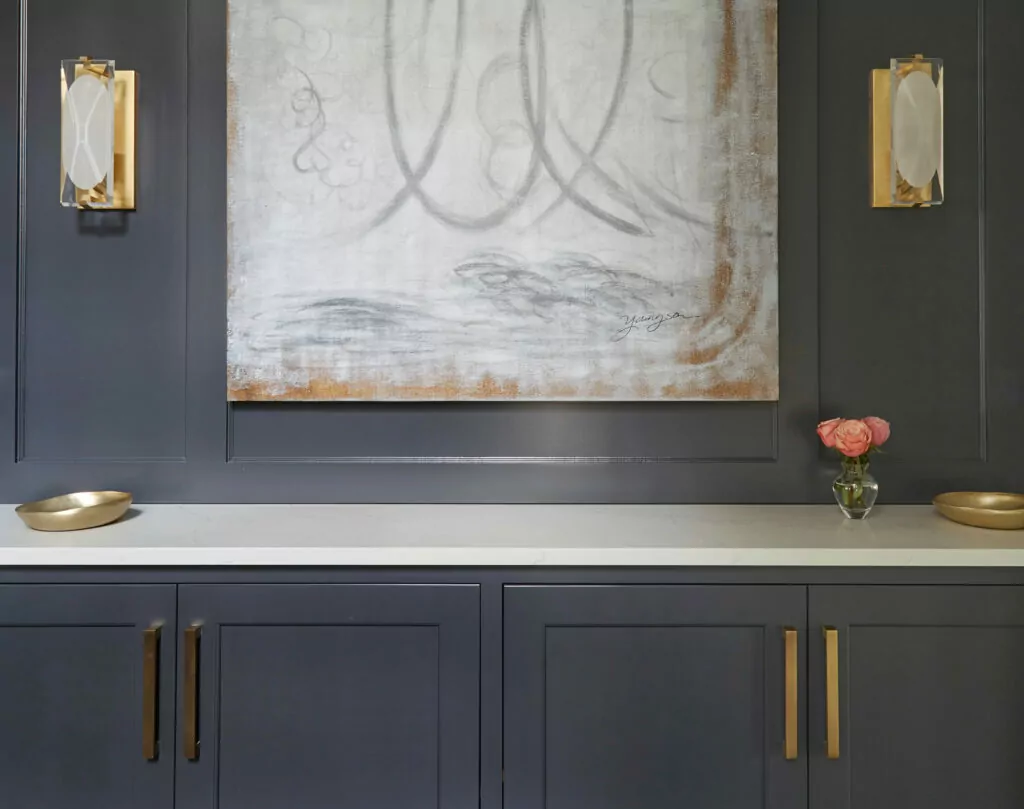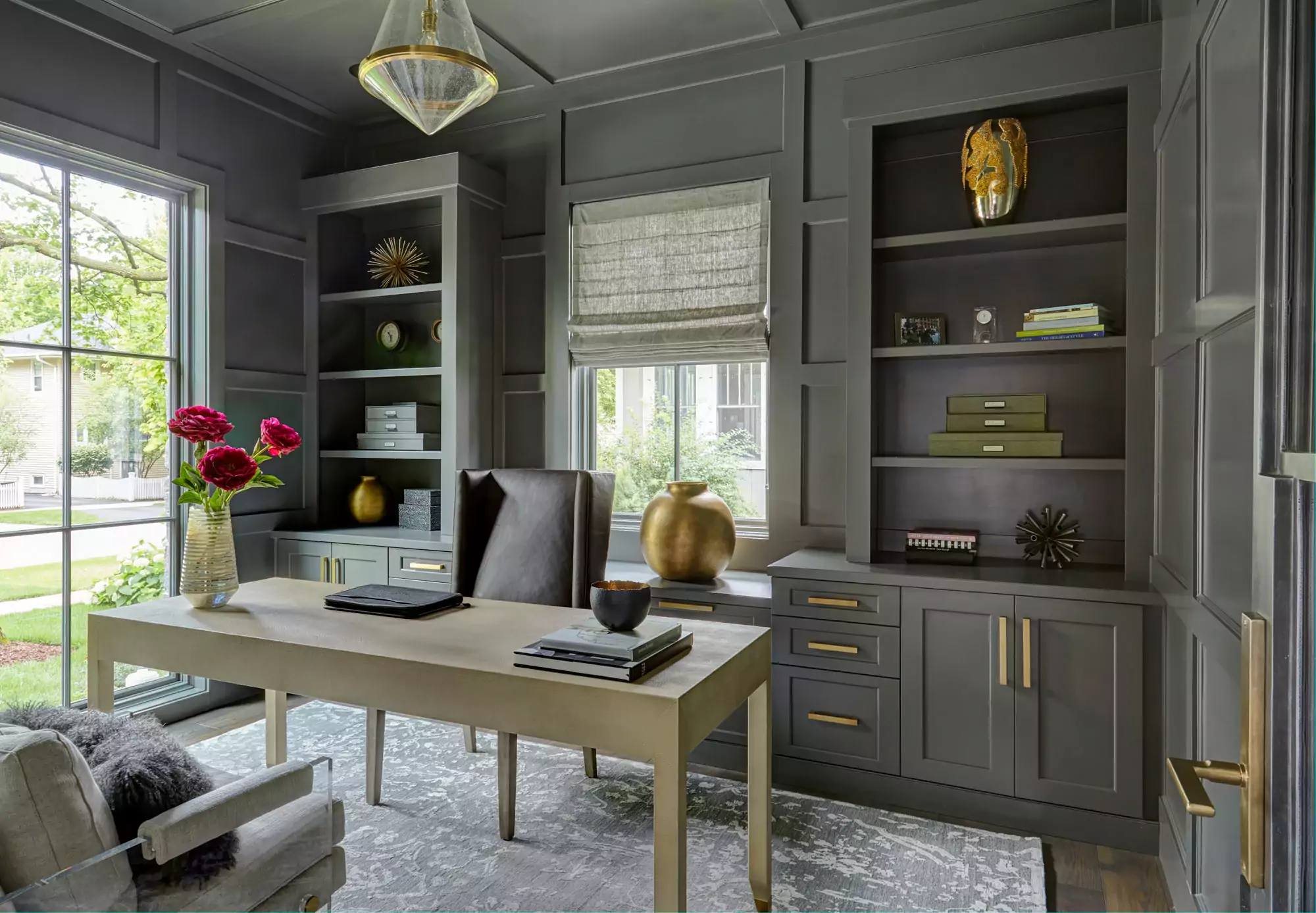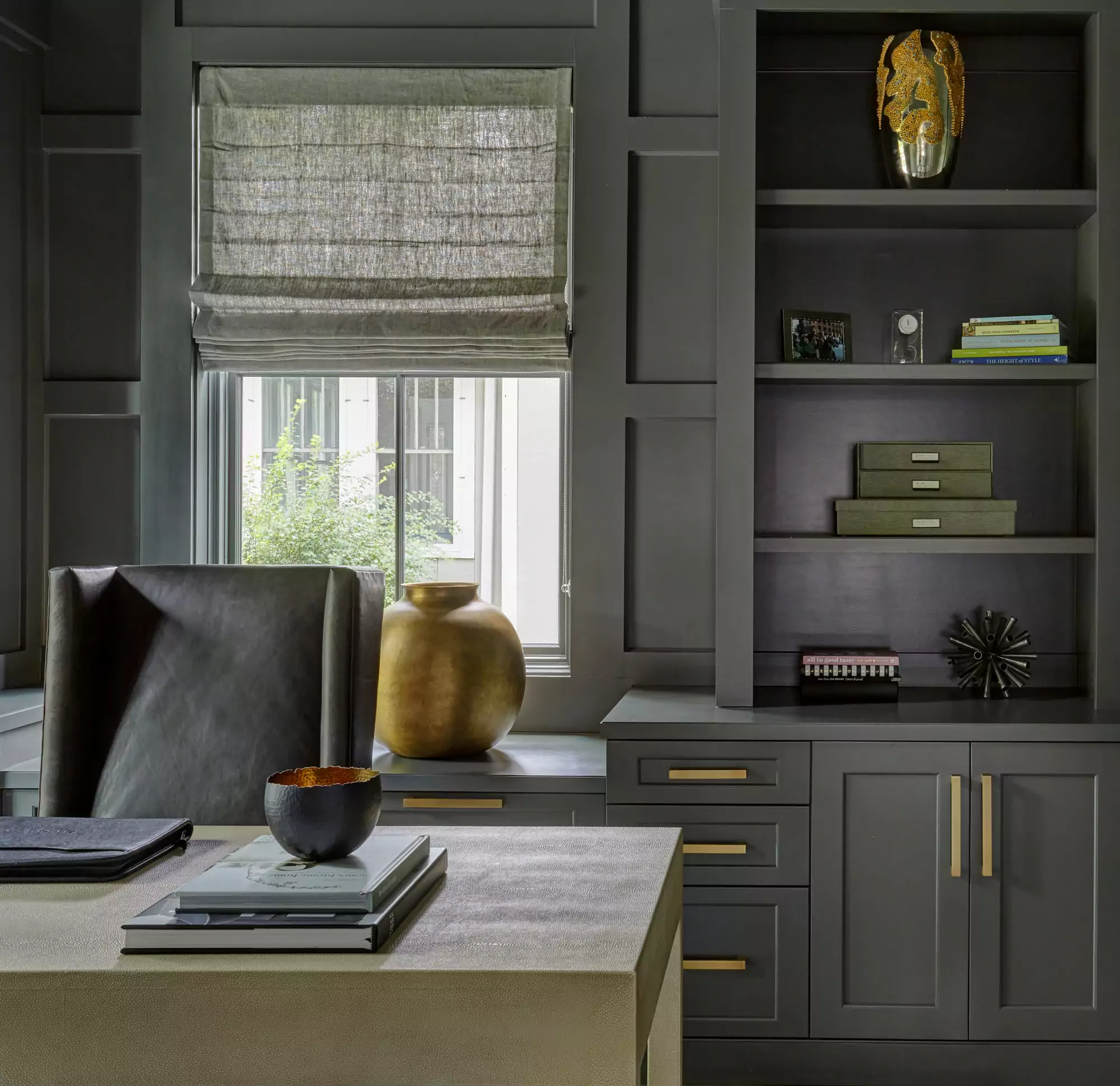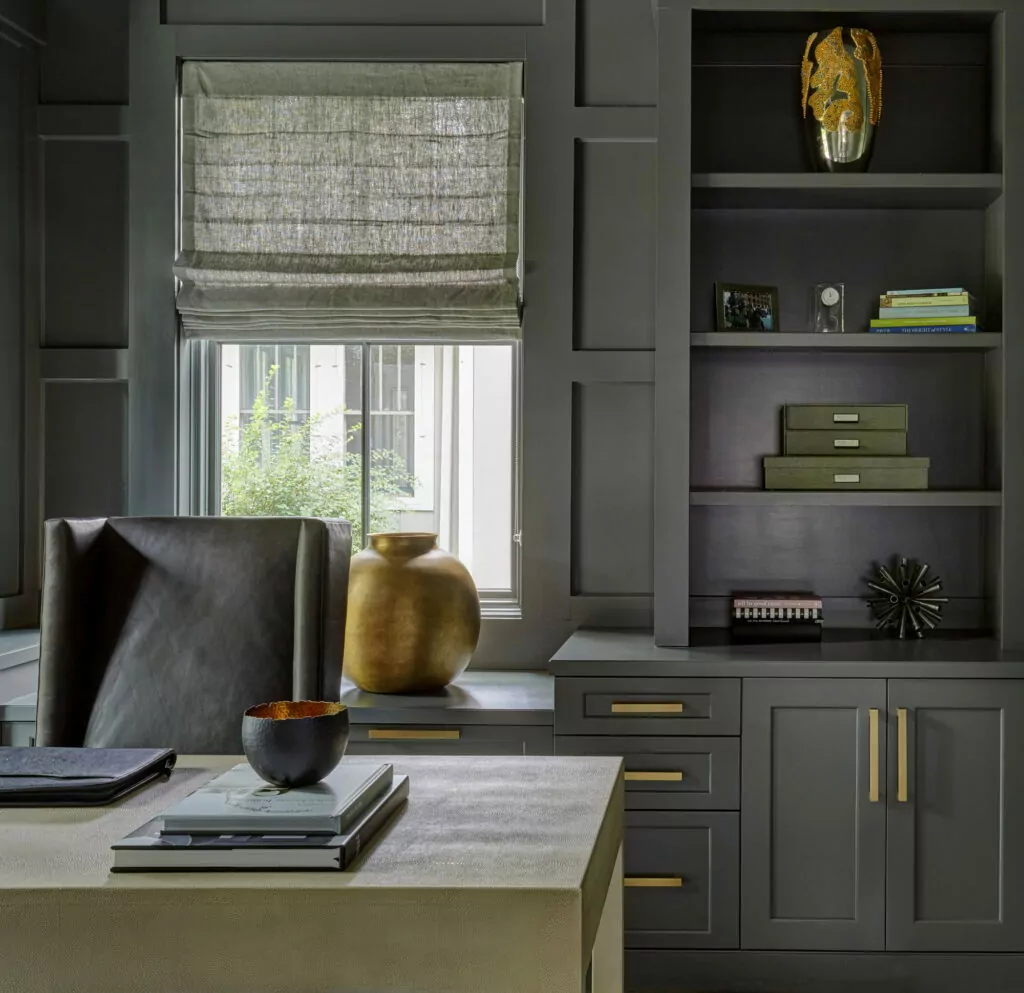 4. Add a custom design touch to your master bathroom
The master bath cabinetry is a lighter gray that coordinates with the beautiful gray herringbone floor and amazing broken edge stone slab that creates the shower wall.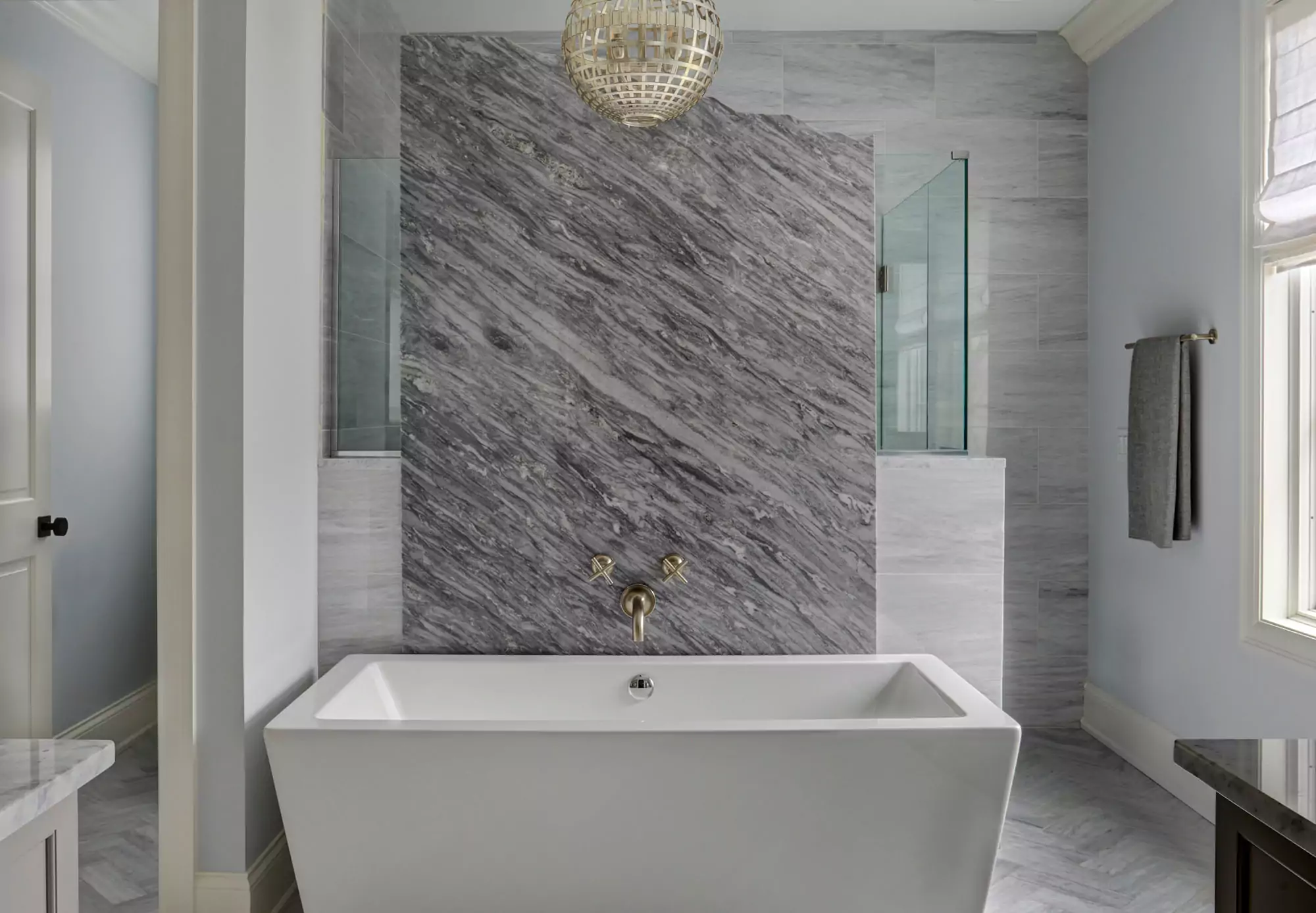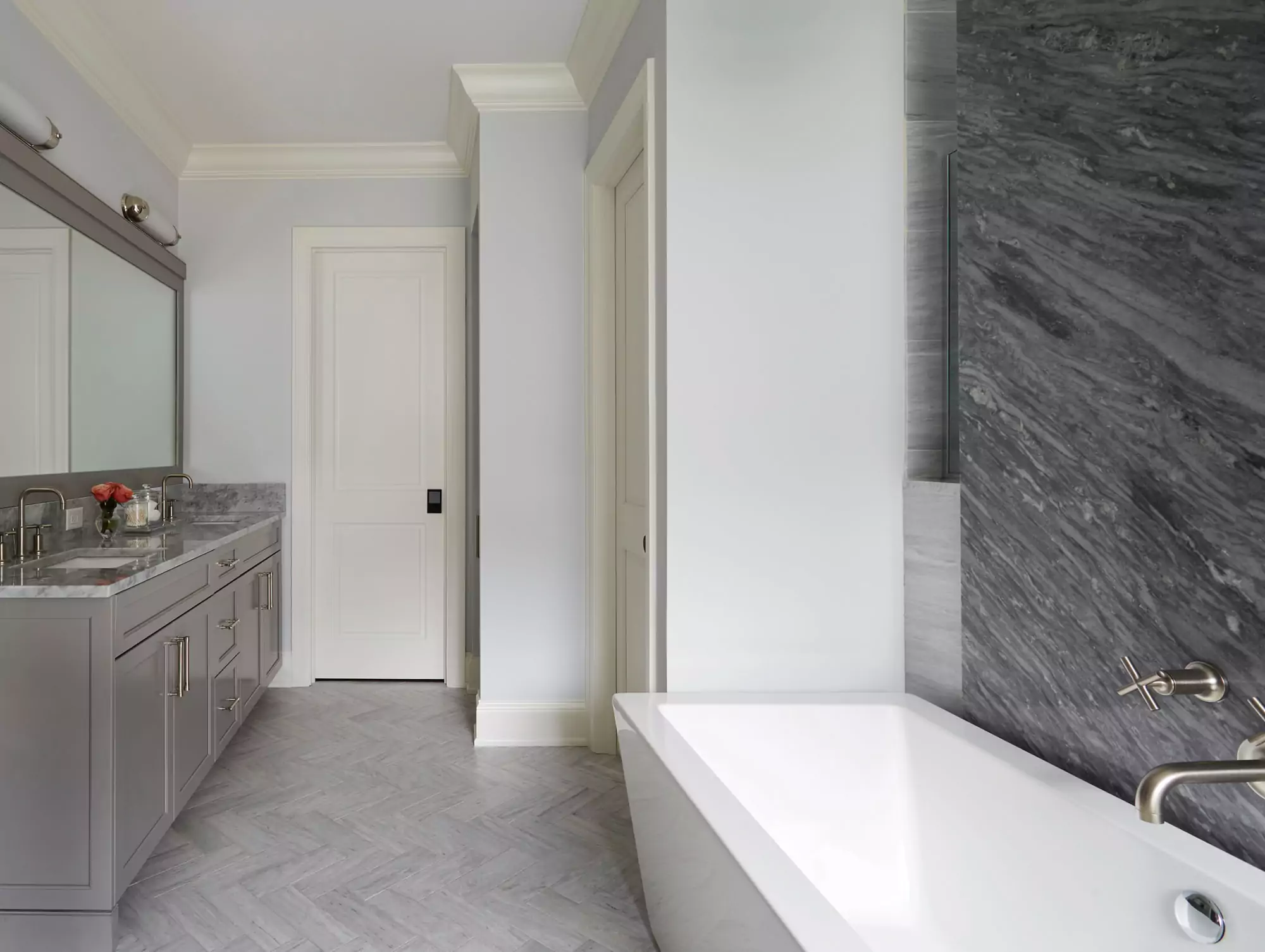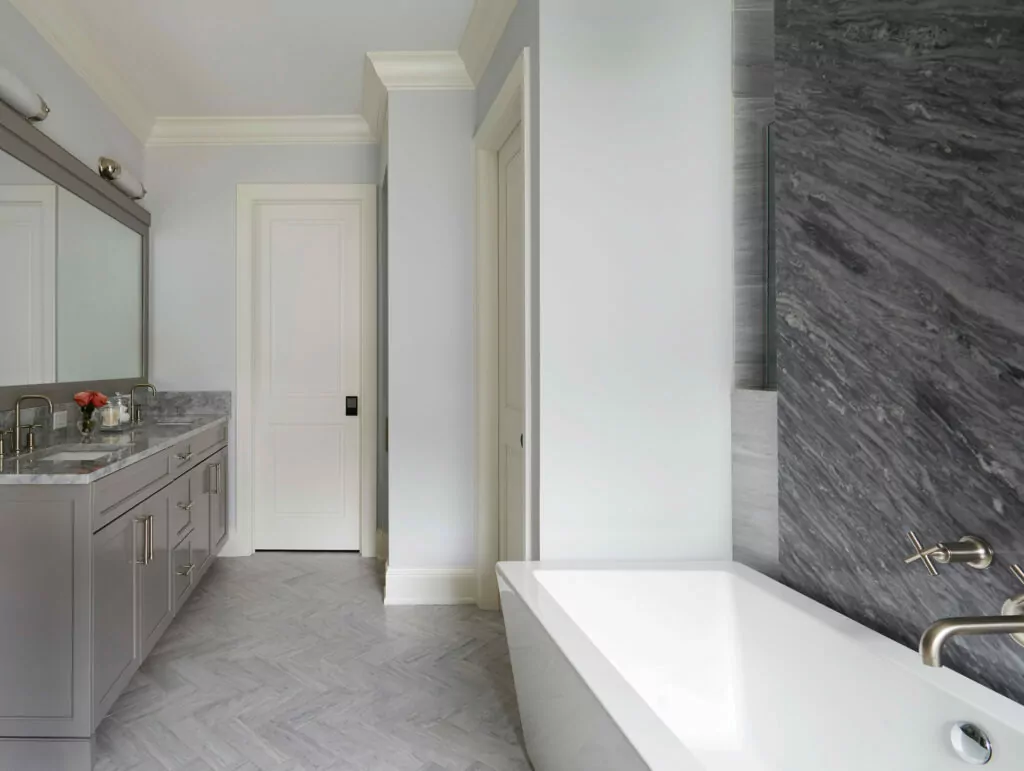 5. Consider a laundry room for optimum convenience
The laundry room features multiple storage devices including pull out units for laundry and trash, an ironing board insert, several roll out shelves and a special spot for a broom, vacuum and cleaning supplies.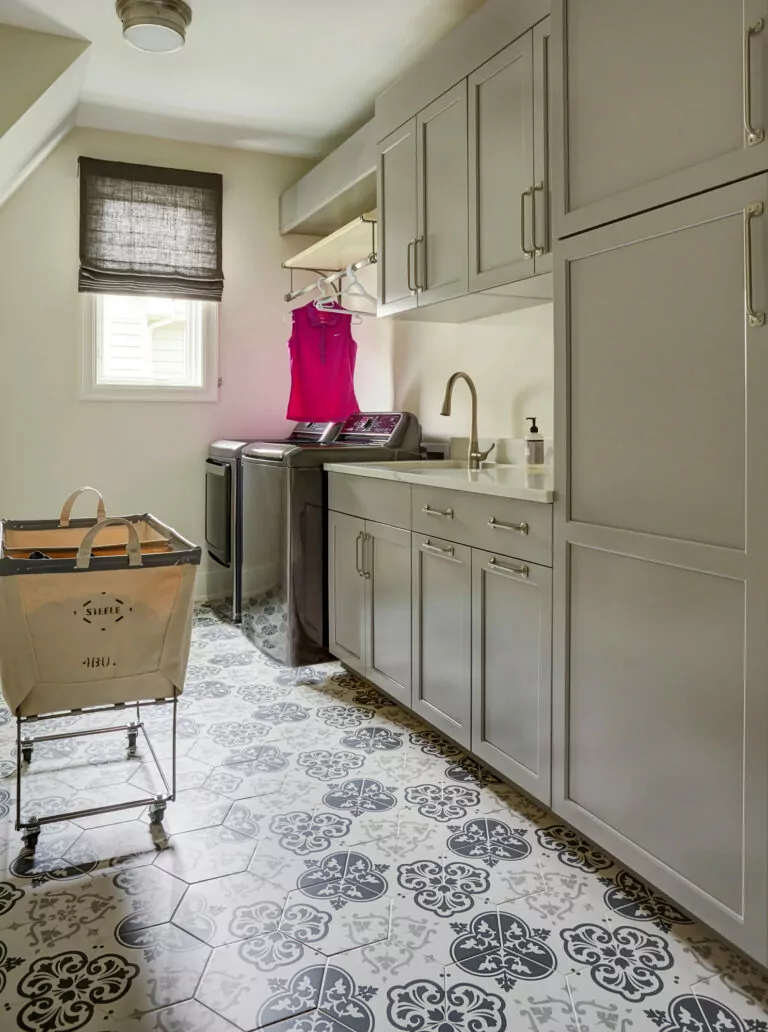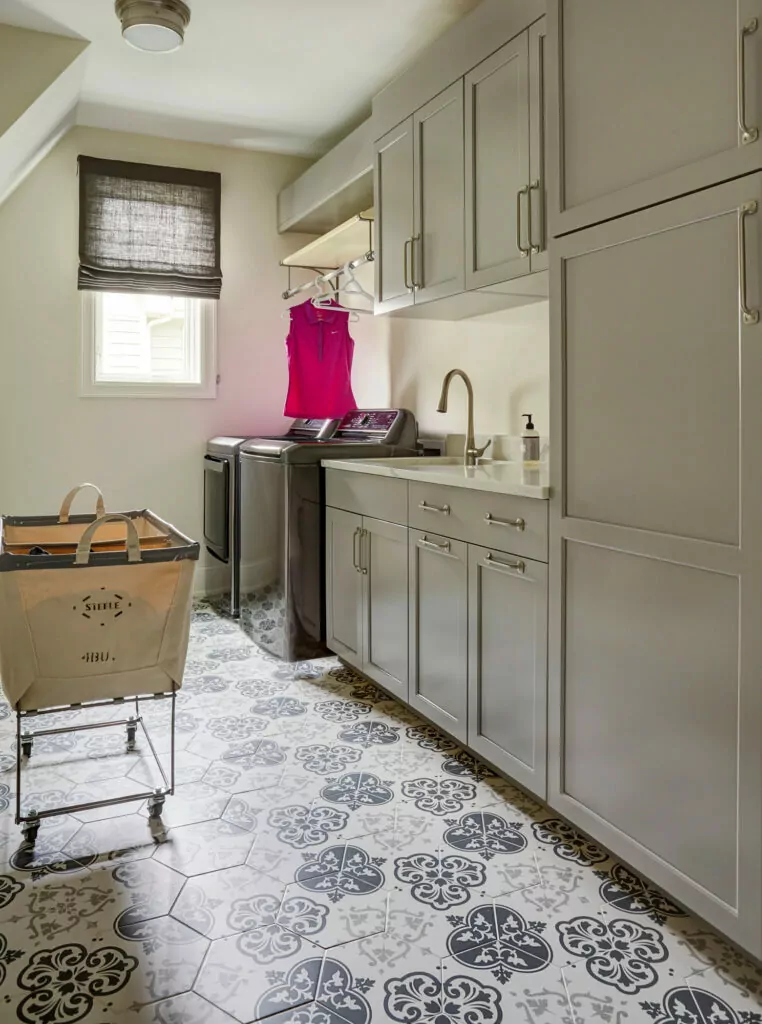 6. Don't forget the basement
In the basement, we carried the warm gray tones into a custom bar, featuring a 90" wide beverage center from True Appliances. The glass shelving in the open cabinets and the antique mirror give the area a modern twist on a classic pub style bar.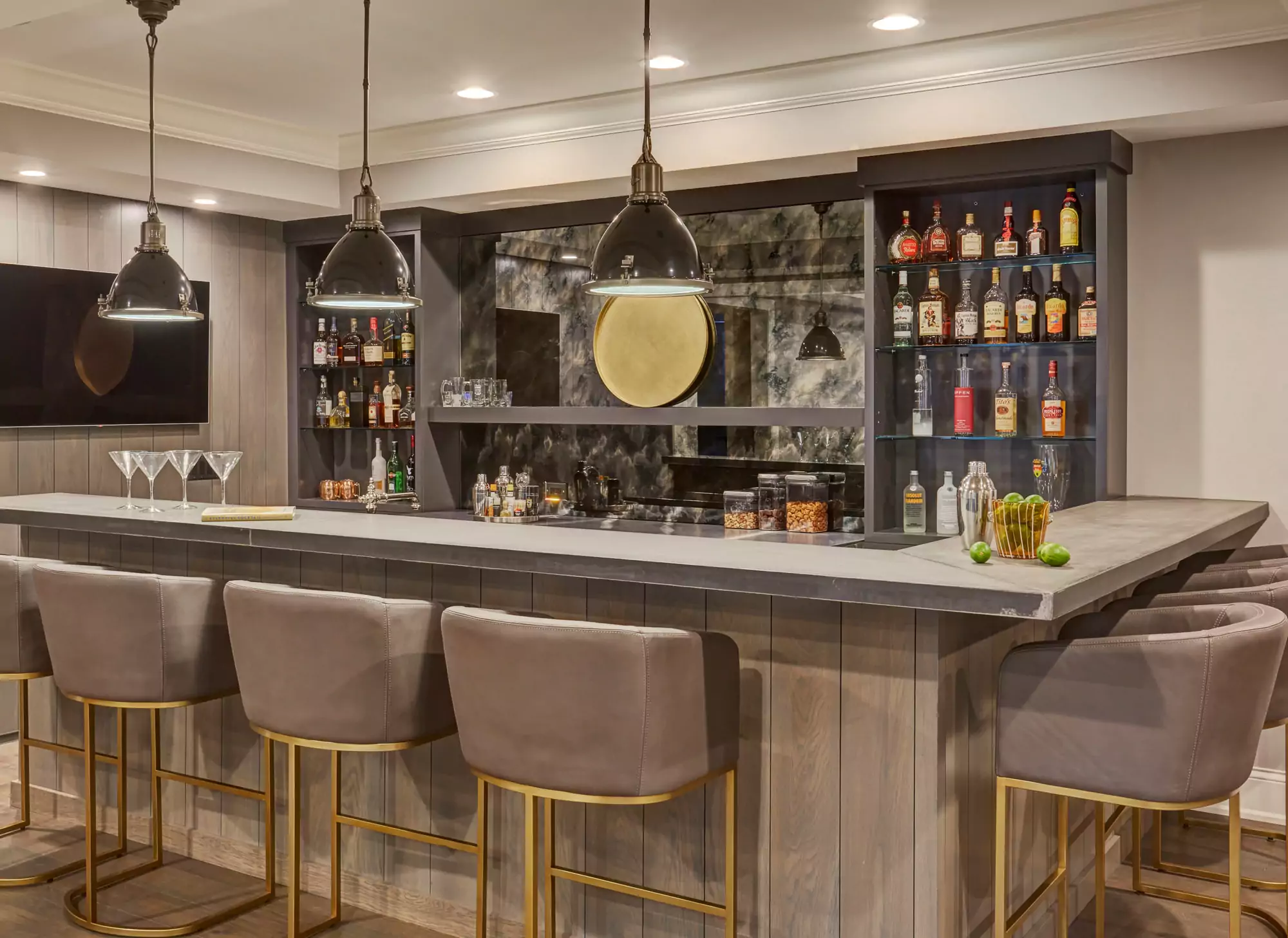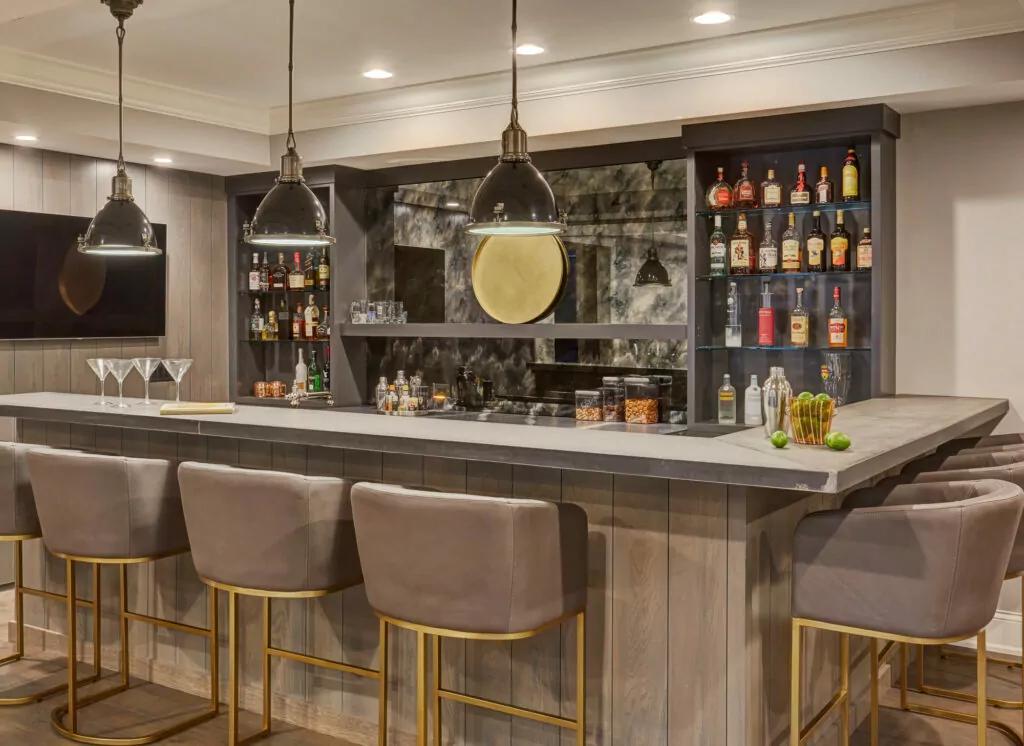 Where can I find experienced new home interior designers in Naperville?
If you are building a new home, The Kitchen Studio can offer expert help to make the most of your new construction. We earned our name thanks to the proven track record of successful projects and a long list of satisfied clients.
Our studio specializes in all aspects of new home design and we're more than happy to apply our expertise in space planning, design work and furnishings to your project. Aside from fully personalized kitchen design, cabinetry and storage solutions, you can rely on us for an array of other custom renovation projects. Our team of talented interior designers will do their job according to the industry's highest standards and provide you with a lavish, yet functional, living space. Call or contact us if you would like to find out more!