The unit which serves as the couple's pied-a-terre, is located in downtown Chicago and is in near proximity to immediate family, offering the opportunity for both weekend getaways and family get togethers.
How to reimagine your kitchen space?
Julie brought The Kitchen Studio in to help with the contemporary kitchen design and cabinetry layout.
Below is what the kitchen area looked like before: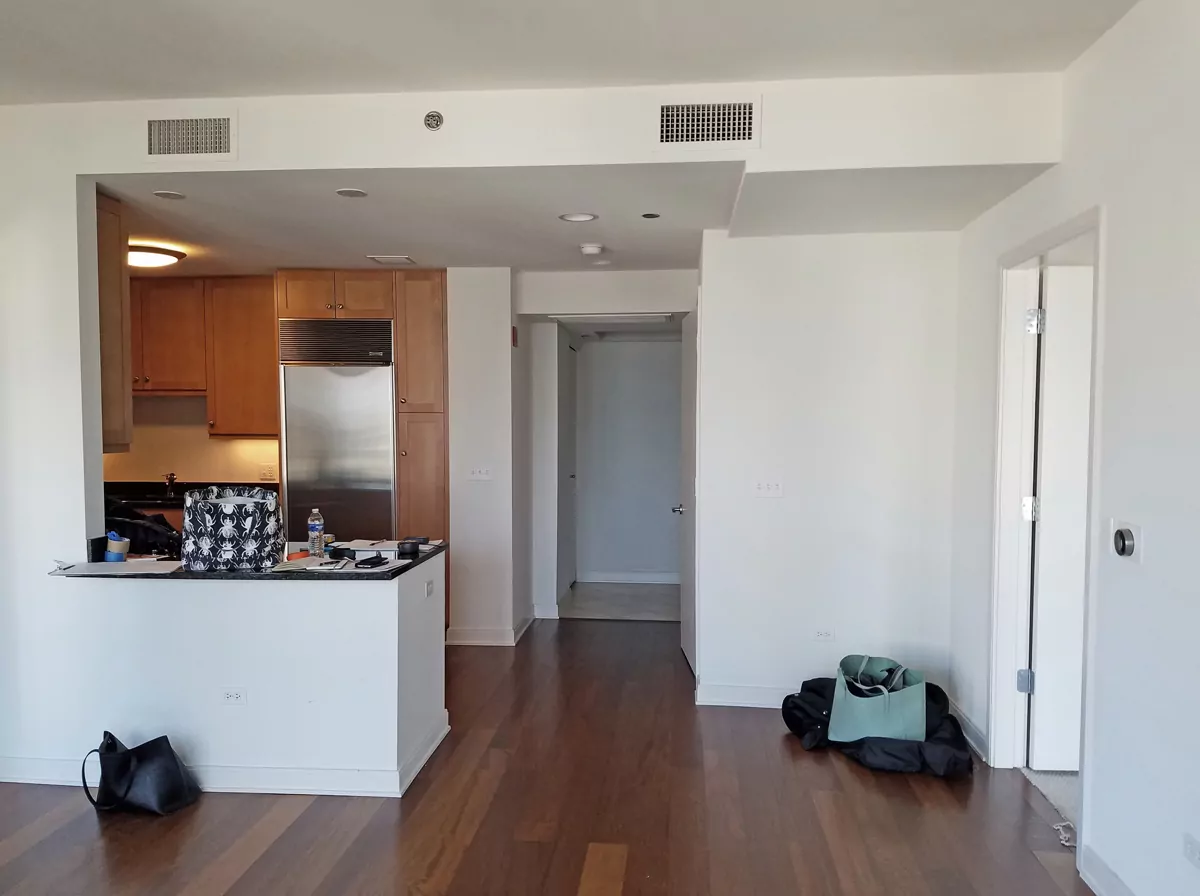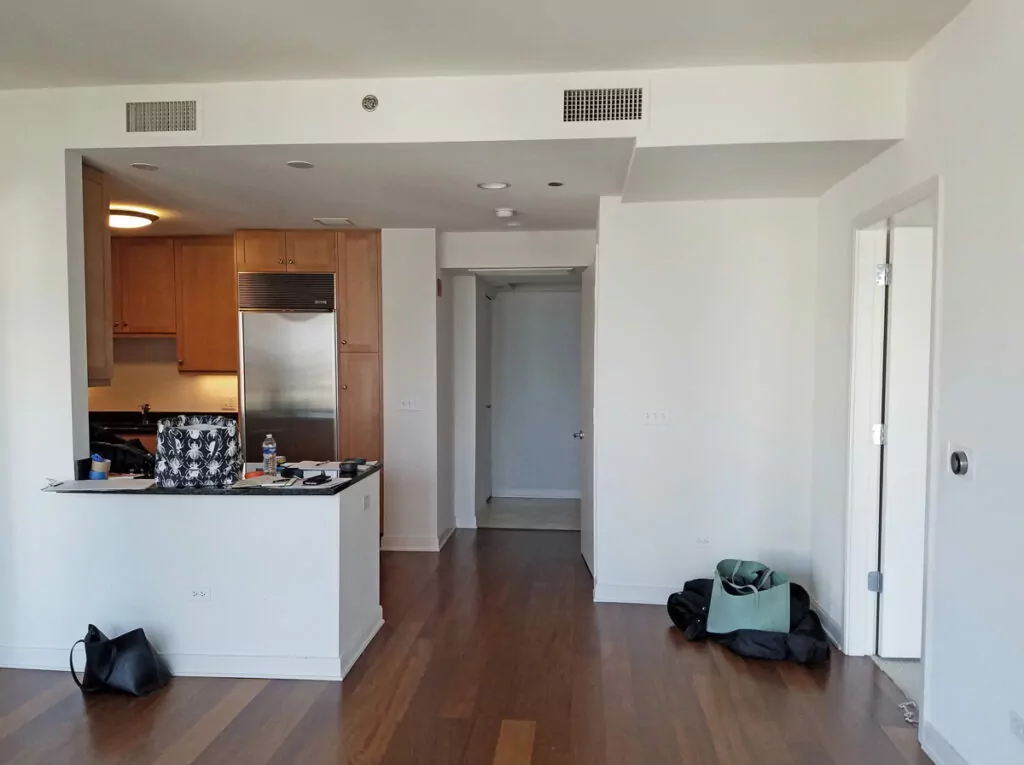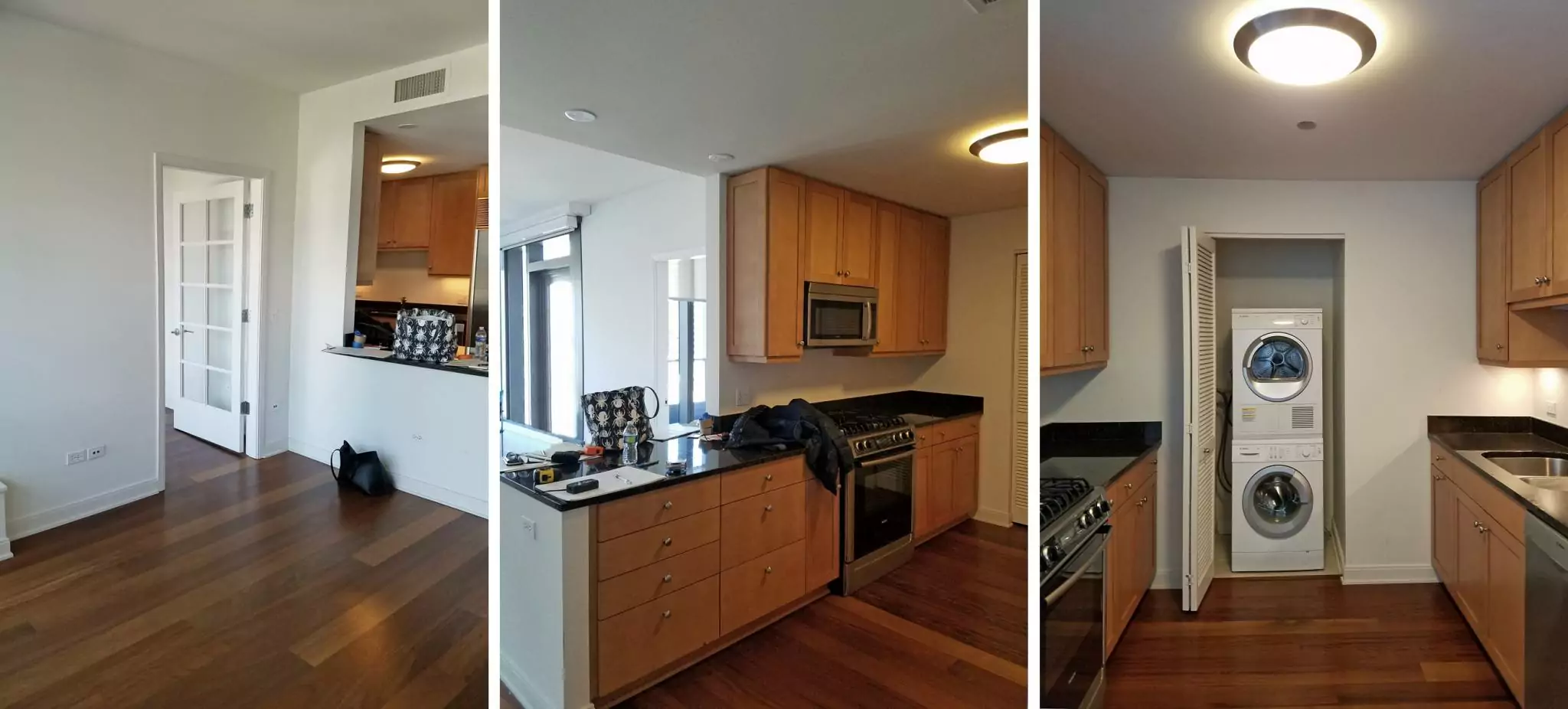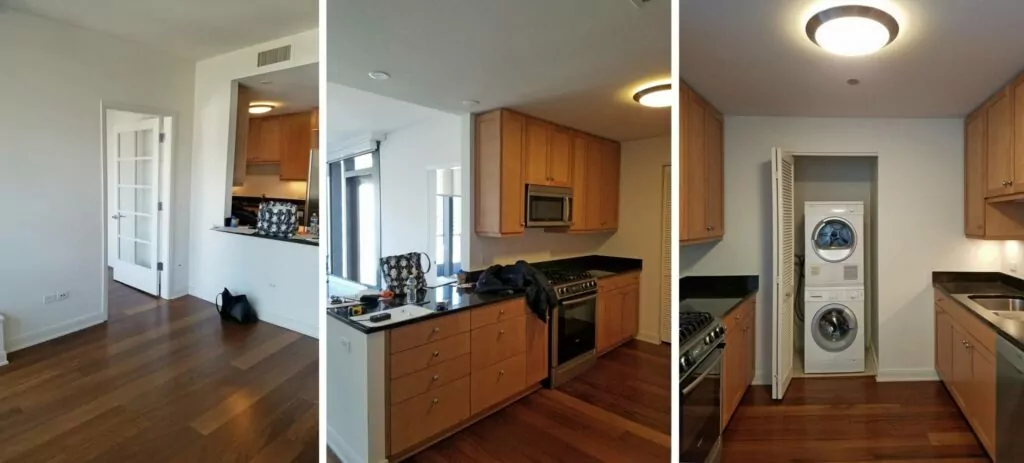 Give it a refined, elevated look
One of the primary objectives was to have a sleek contemporary feel, so an eco veneer was chosen in a dark stain for the cabinetry in a horizontal grain. Custom appliance panels at the fridge and dishwasher as well as panels along the back wall were added to continue the look of wood around the room. Custom doors cleverly hide the washer and dryer and provide a cohesive look to the space.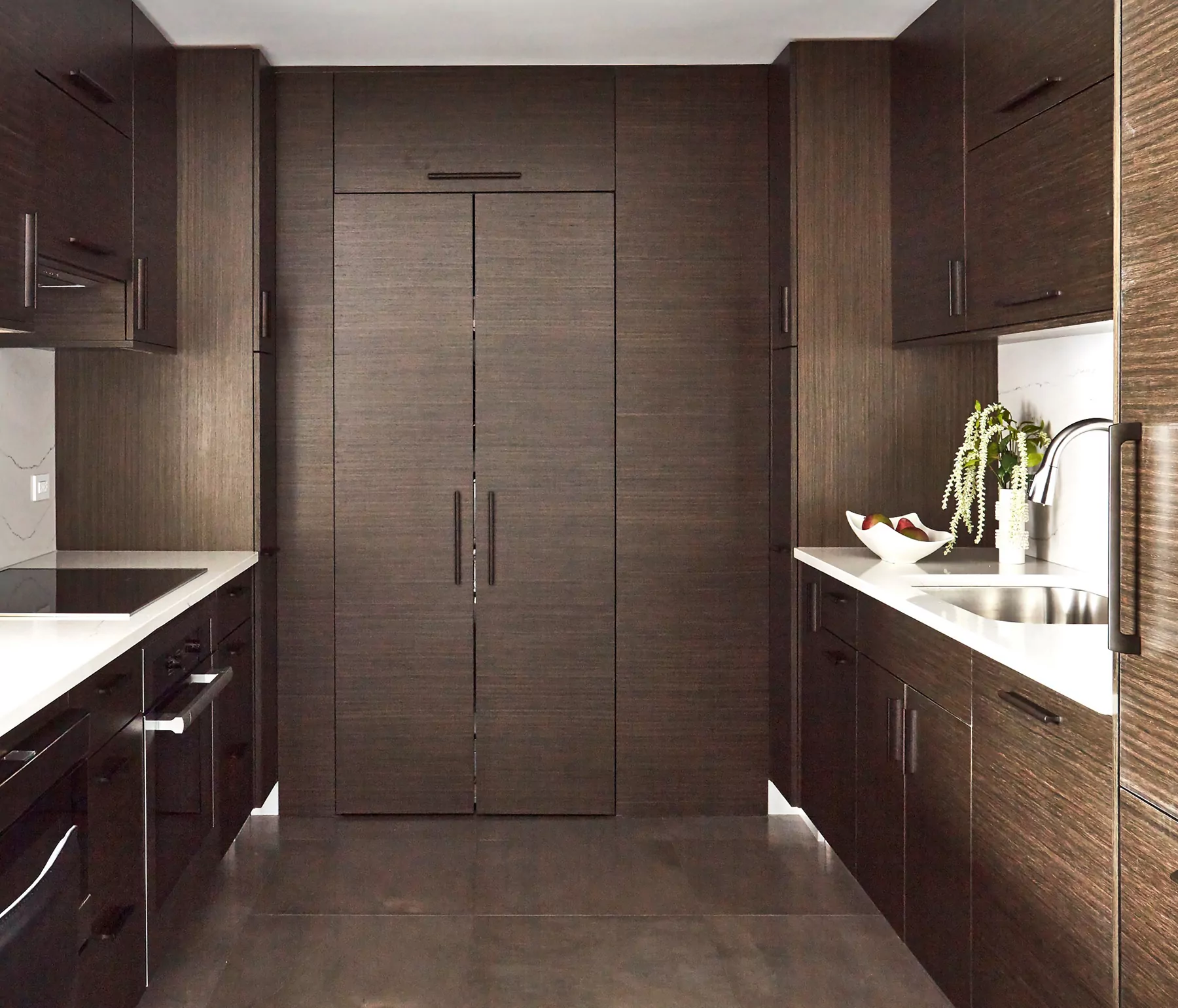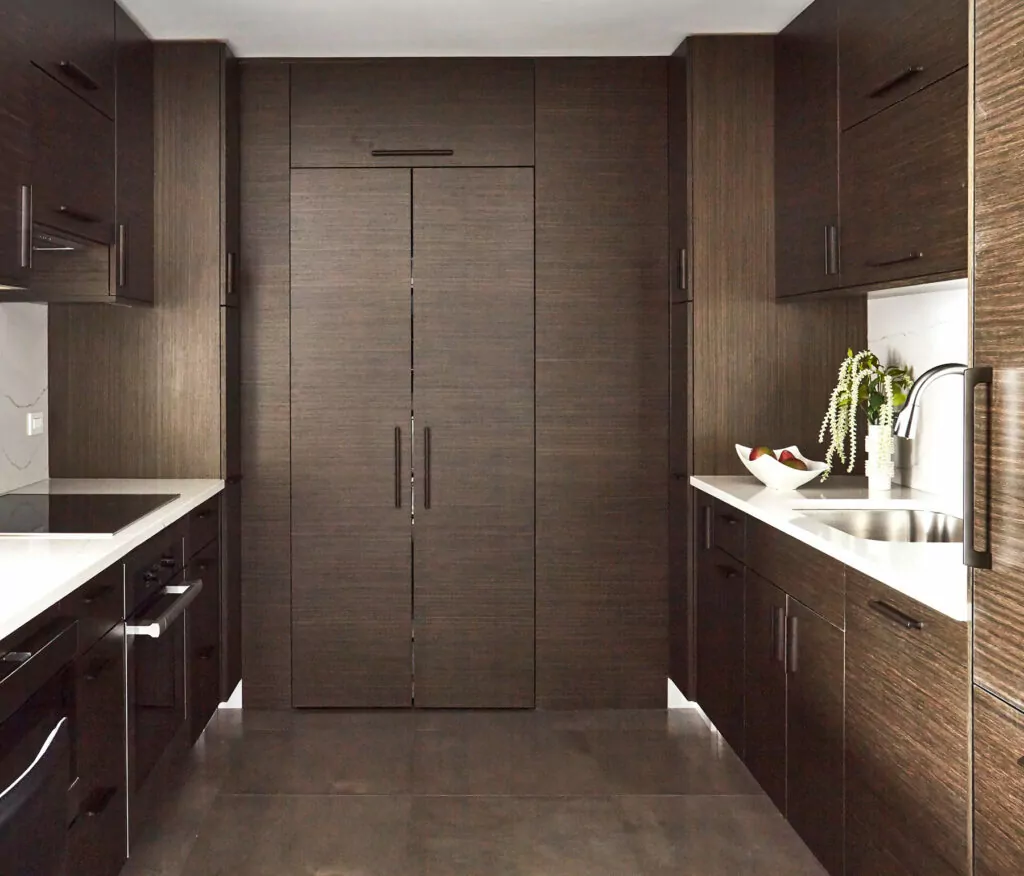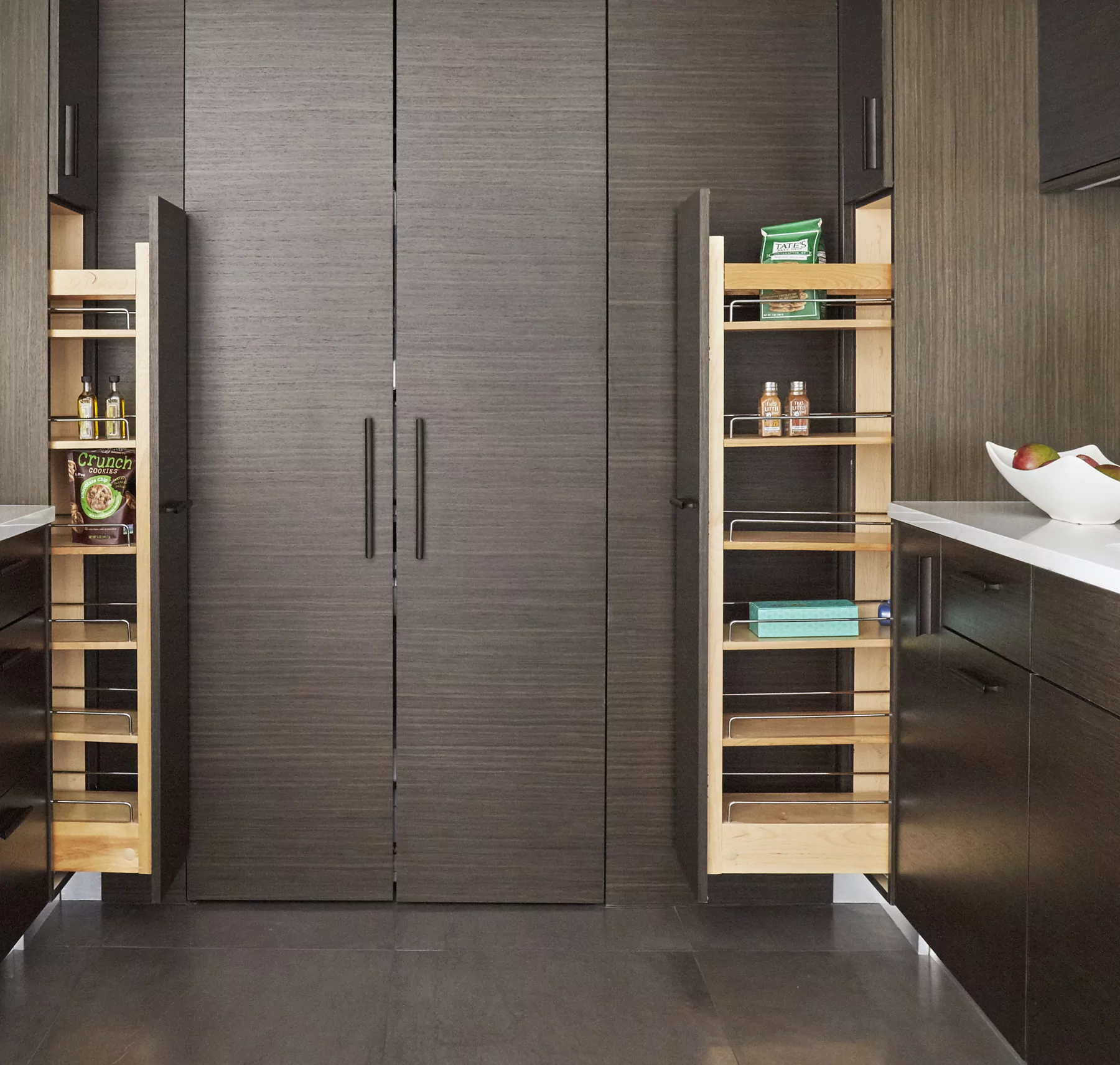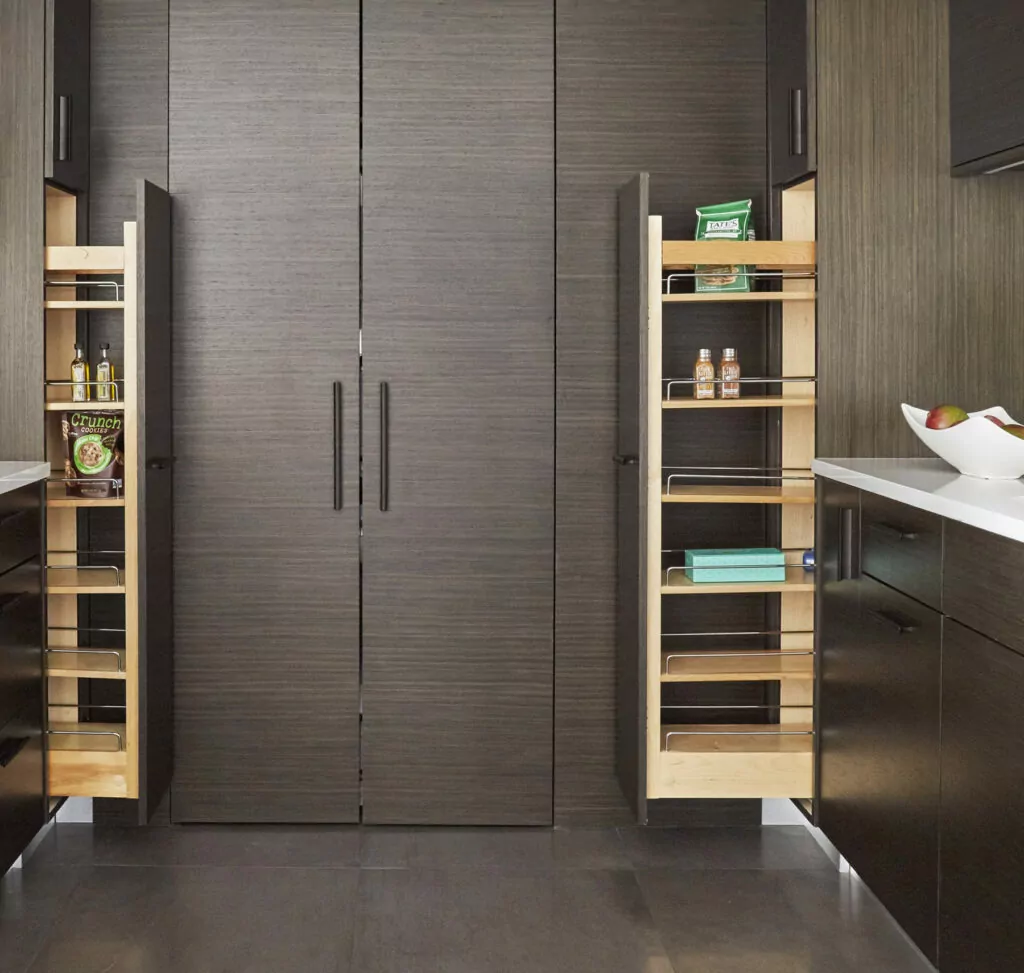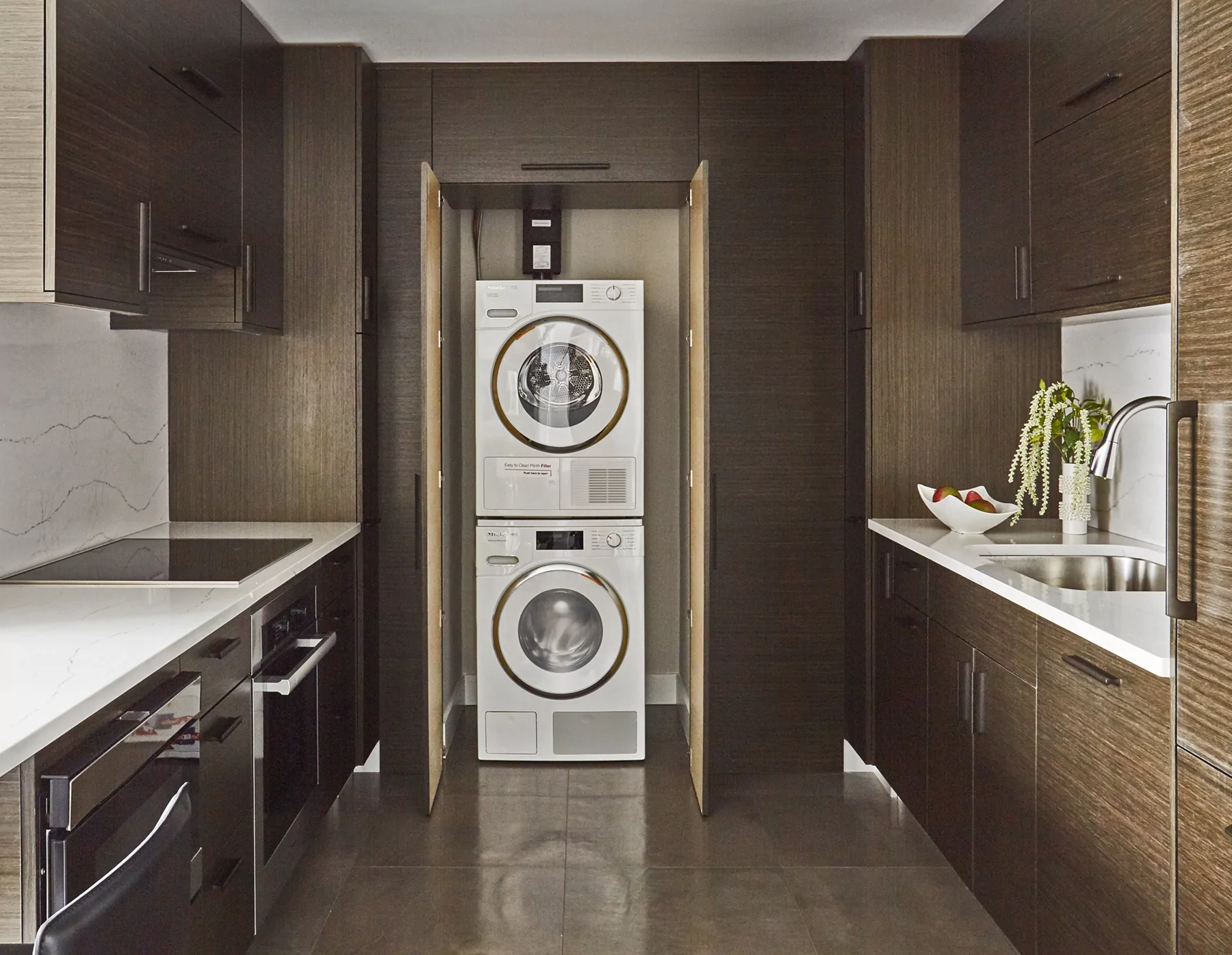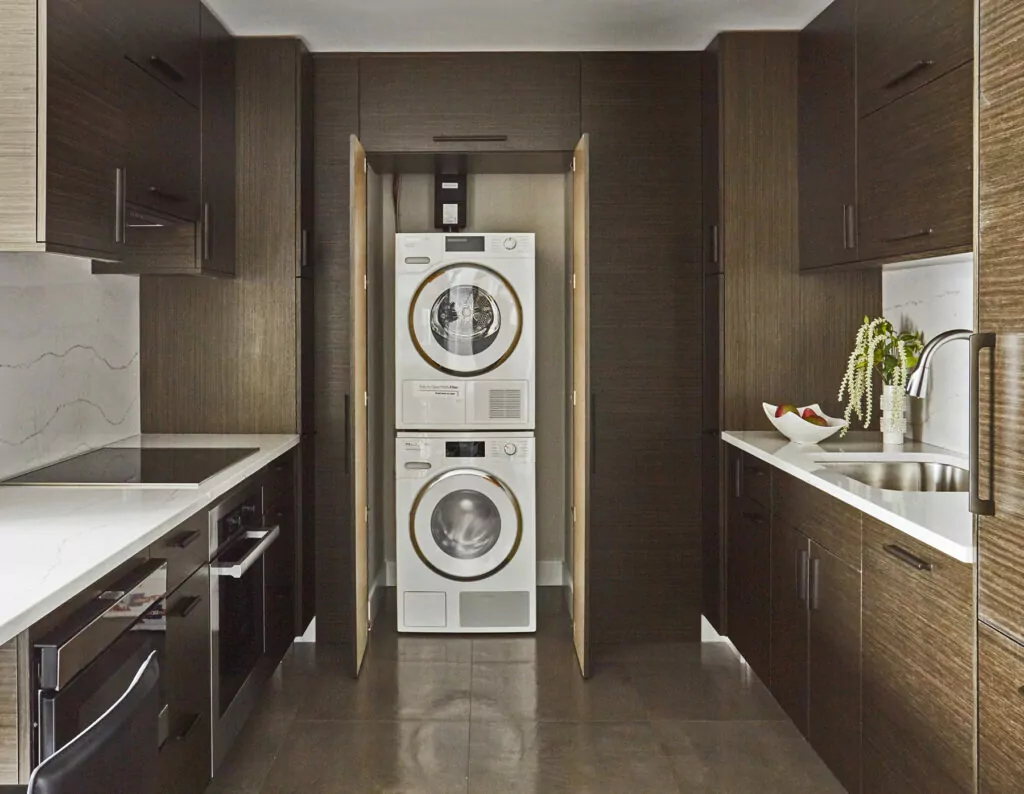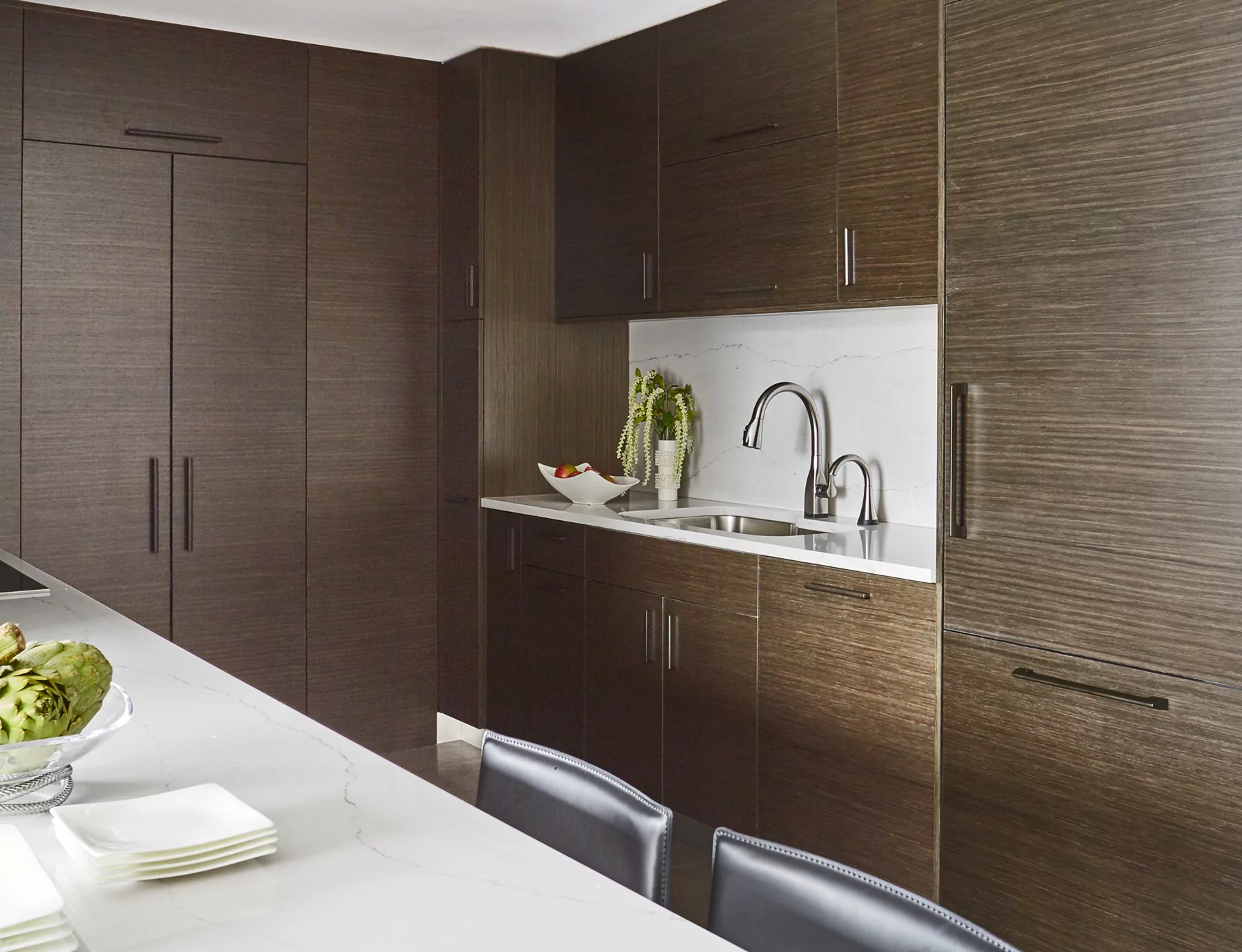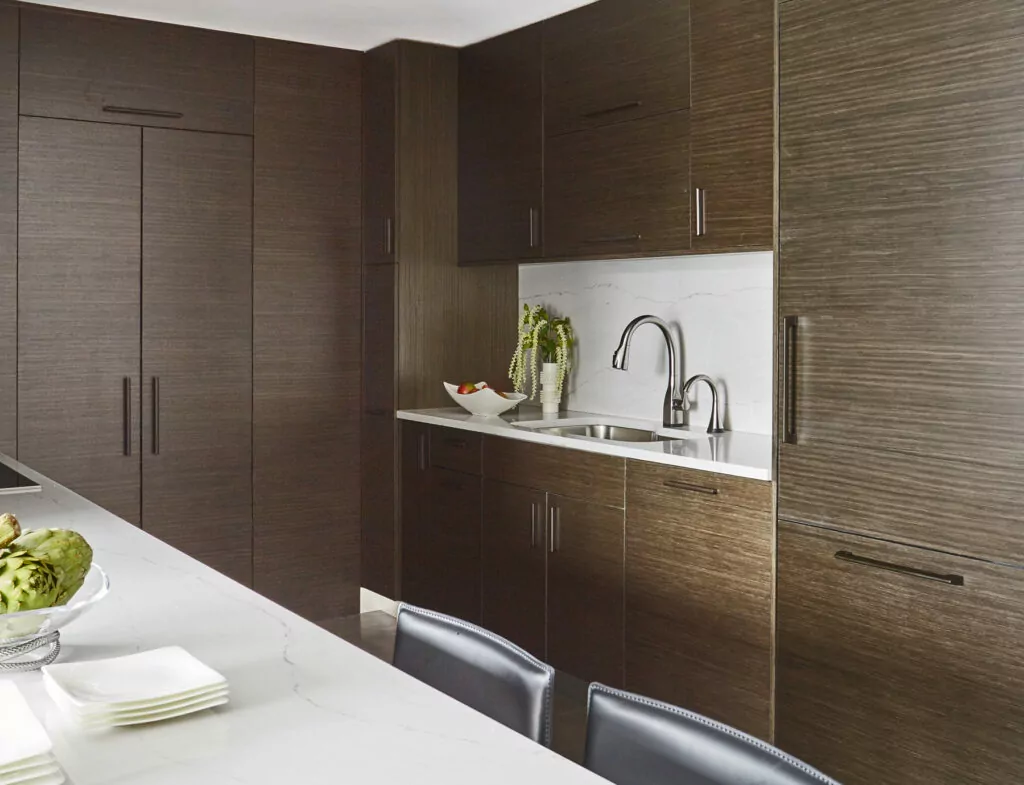 Add practical yet unique kitchen features
Other storage solutions include dual pull out pantries and a built-in trash bin. A small beverage station was added to a previously unused corner of the neighboring living room
Now, guests can easily help themselves to coffee or espresso from a built-in coffee unit or a cold beverage from the beverage center.
Where can I find experienced & talented kitchen remodelers near me?
The Kitchen Studio is an excellence-driven company, offering comprehensive interior design and kitchen remodeling services. Our design process demonstrates detail-oriented thinking, exceptional craftsmanship and efficiency.
You can rely on us to deliver a space tailored to your needs, and handle everything from room planning to furnishings and installation. We're here to provide professional support and expertise throughout the entire process. Get in touch with us and we'll work with you to design a home you'll cherish for years to come.