The goal throughout the home was to incorporate their existing collection of artwork and sculpture with a more contemporary aesthetic.
The kitchen, located on the first floor of the 3-story townhouse, shares the floor with a dining space, a living area and a powder room.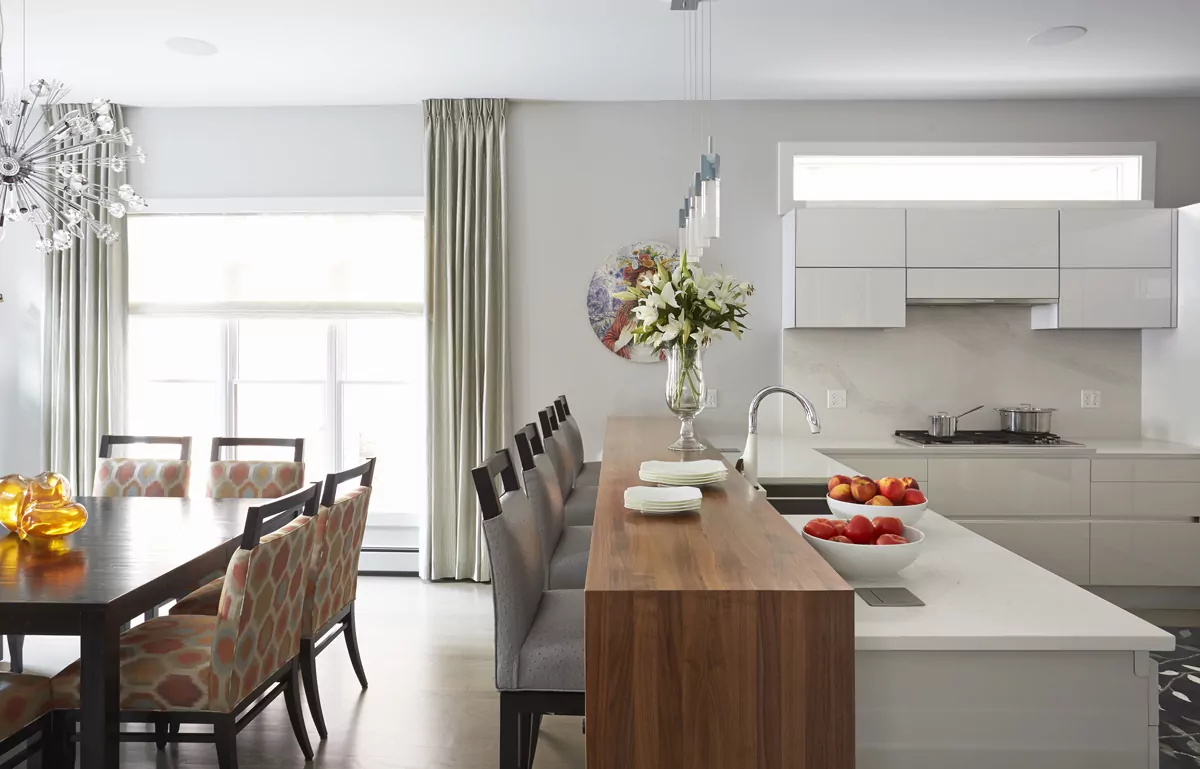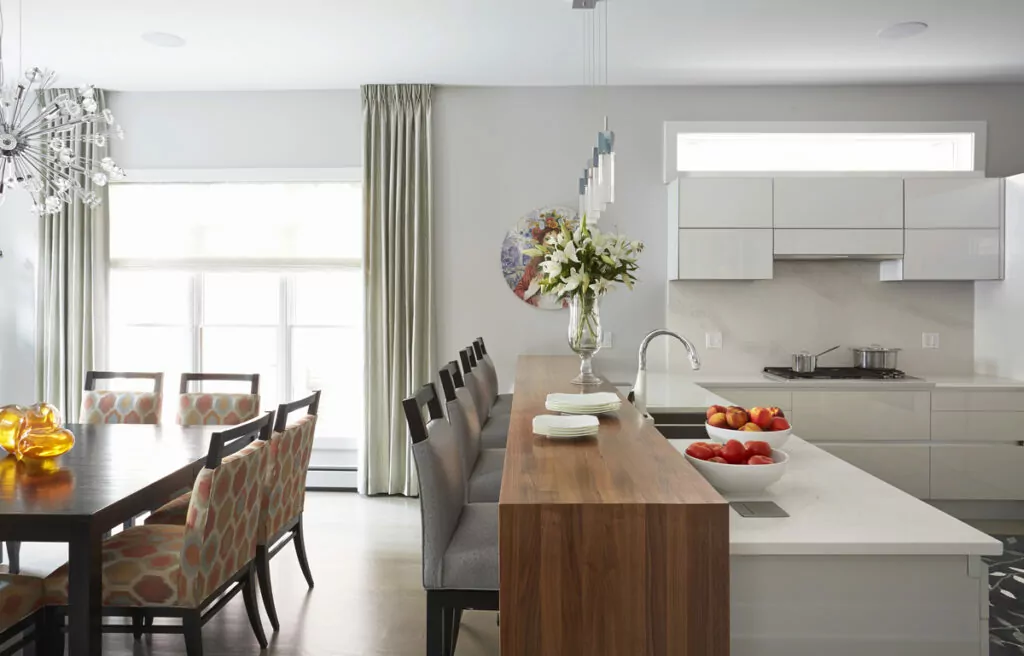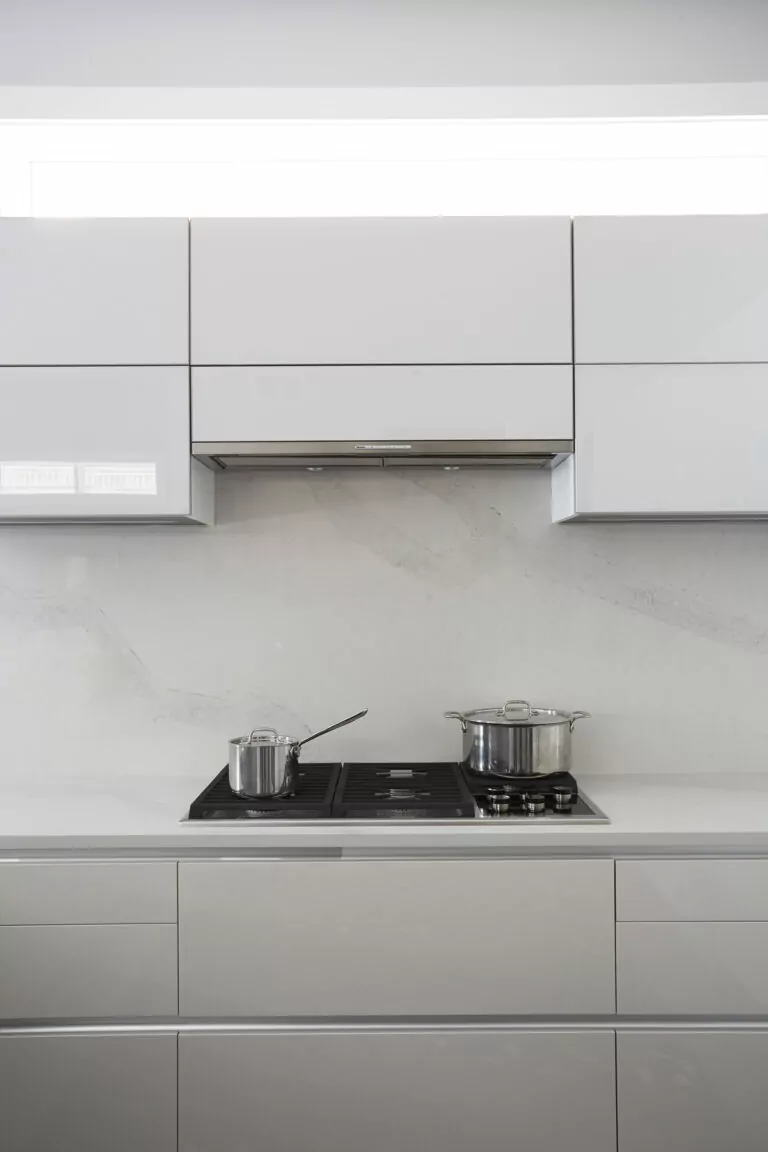 The kitchen is U-shaped with the sink overlooking the dining room, the cooktop along the exterior wall, with a large clerestory window above, and the bank of tall paneled appliances and storage along the back wall. The European cabinetry is made up of three separate finishes – a light gray glossy lacquer for the base cabinets, a white glossy lacquer for the tall cabinets and a white glass finish for the wall cabinets above the cooktop. The colors are subtly different but provide a bit of texture that works nicely with the finishings chosen for the space. The stainless grooves and toe kick provide additional detail.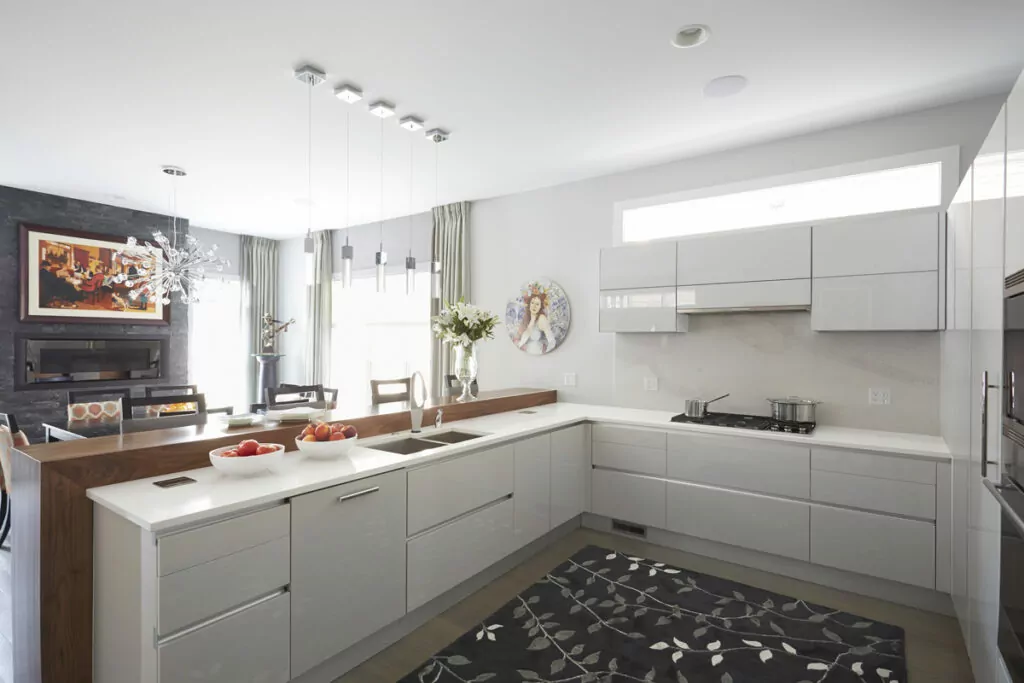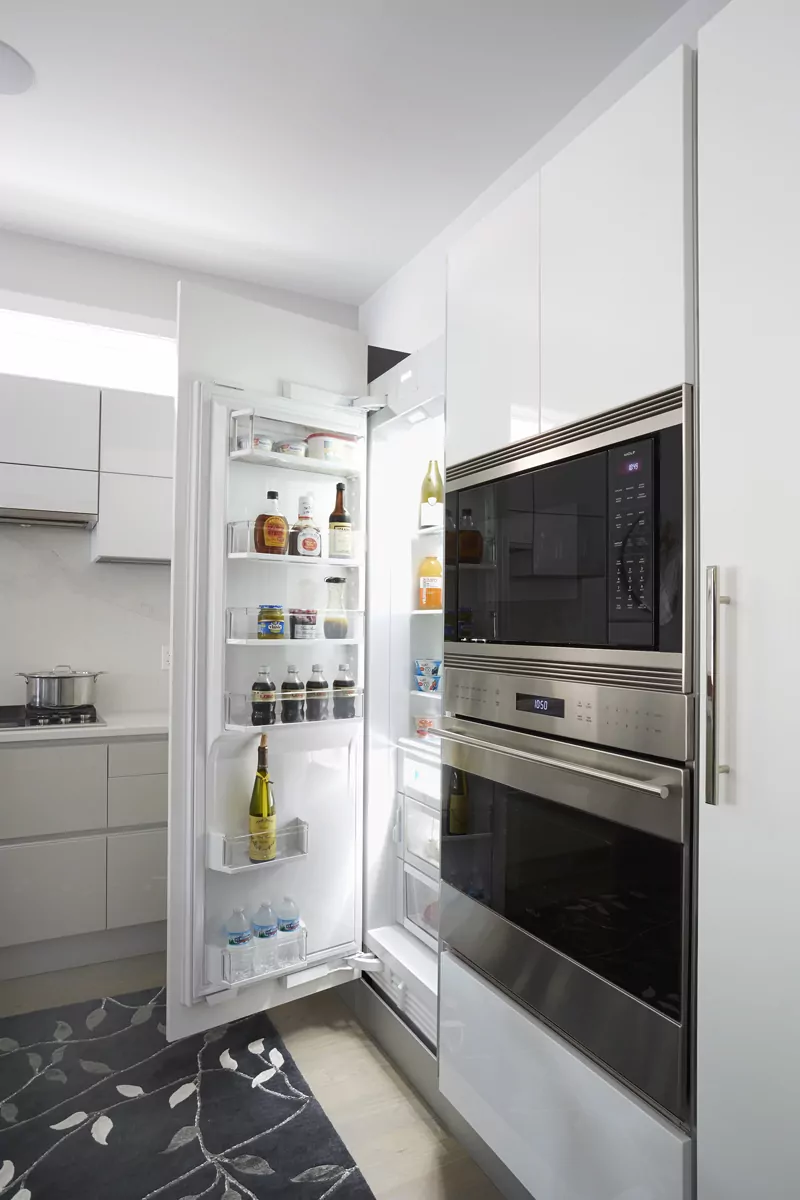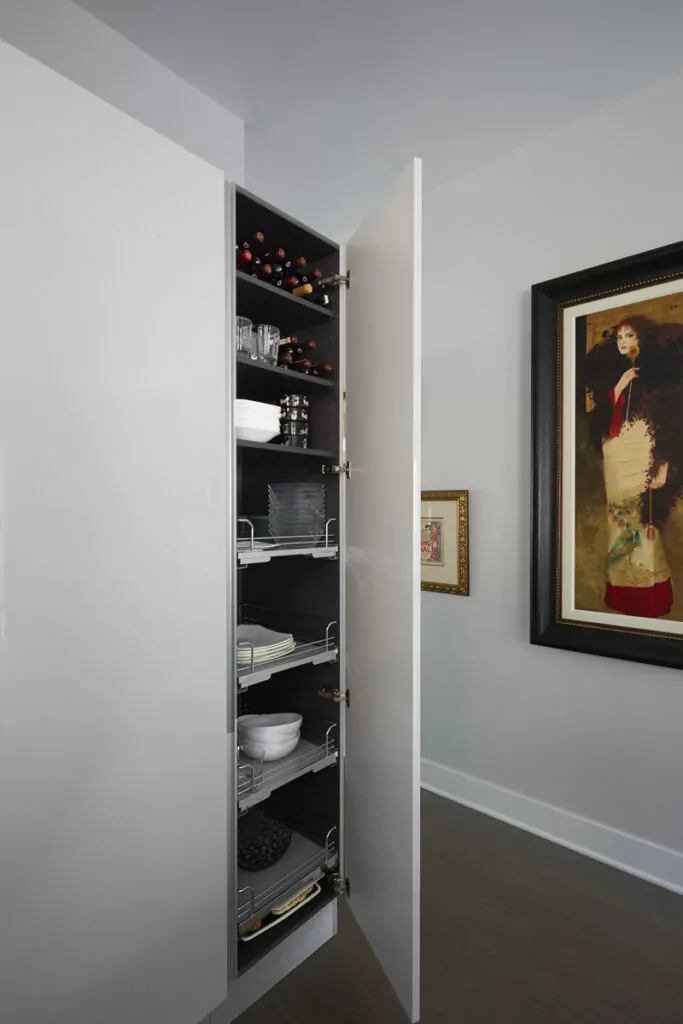 The long peninsula provides casual seating and is topped with a custom walnut butcher block waterfall countertop that is 6" thick and has built in wine storage on the front side. This detail provides a warm spot to rest your arms and the wine storage provides a repetitive element that is heard again in the pendants and the barstool backs. The countertops are quartz, and appliances include a full size refrigerator and freezer, oven, steam oven, gas cooktop and paneled dishwasher.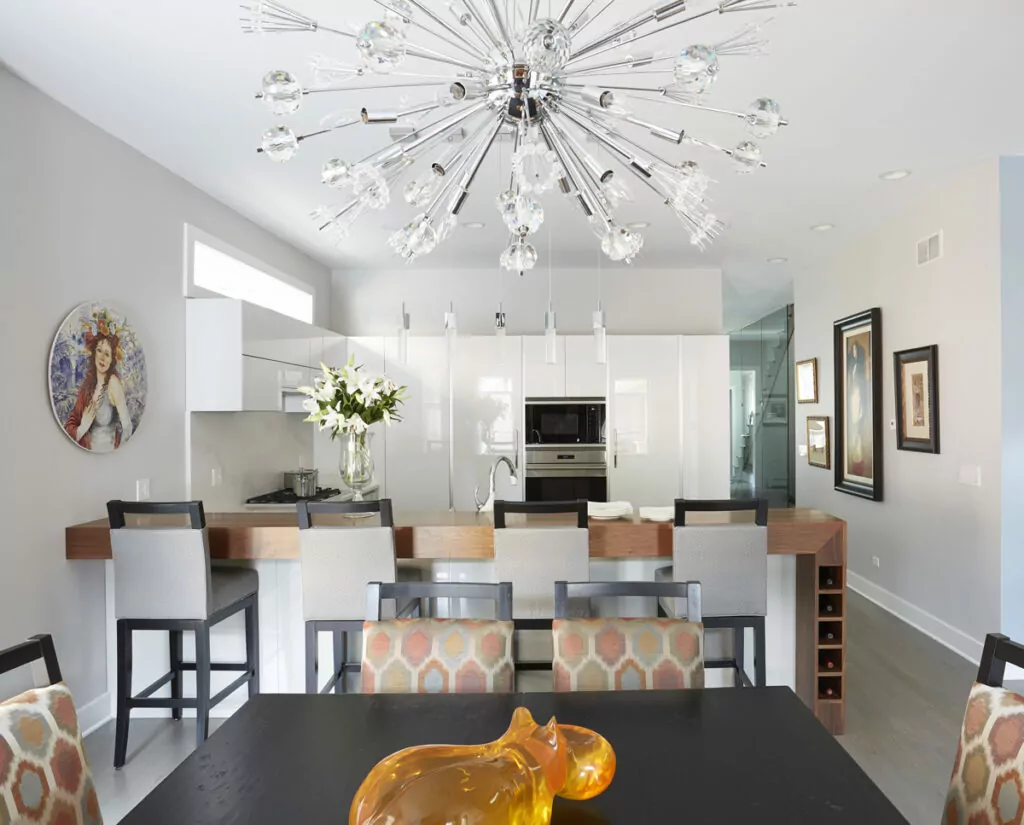 This amazing powder room sits just off the kitchen and adds a glam factor all powder rooms deserve.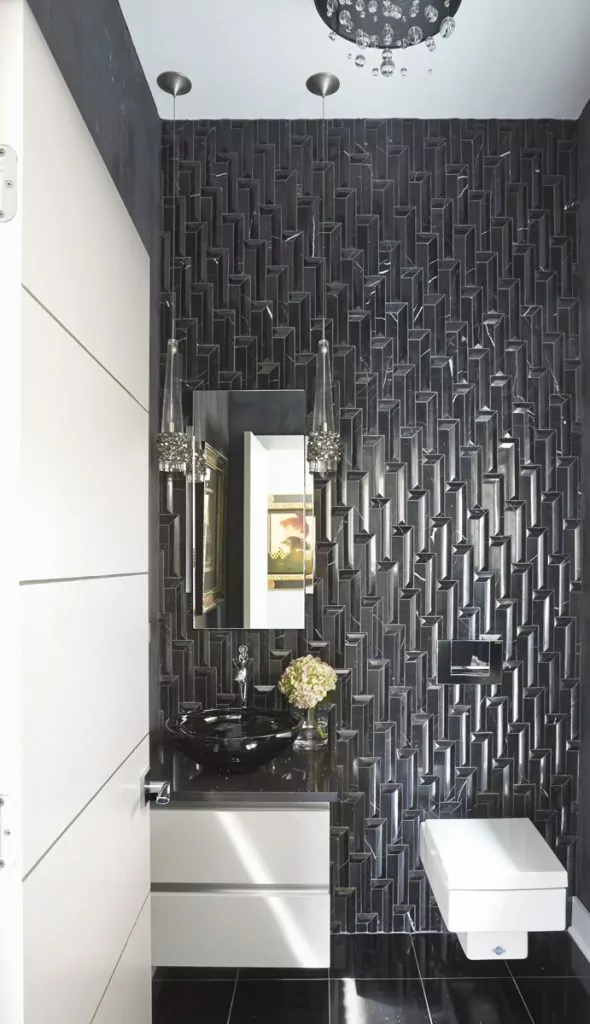 This project was so much fun to work on because we got to collaborate with a terrific homeowner who was open to out-of-the-box design ideas and with one of our favorite designers, Julie Dunfee of Julie Dunfee designs.
We love how it came out, don't you?