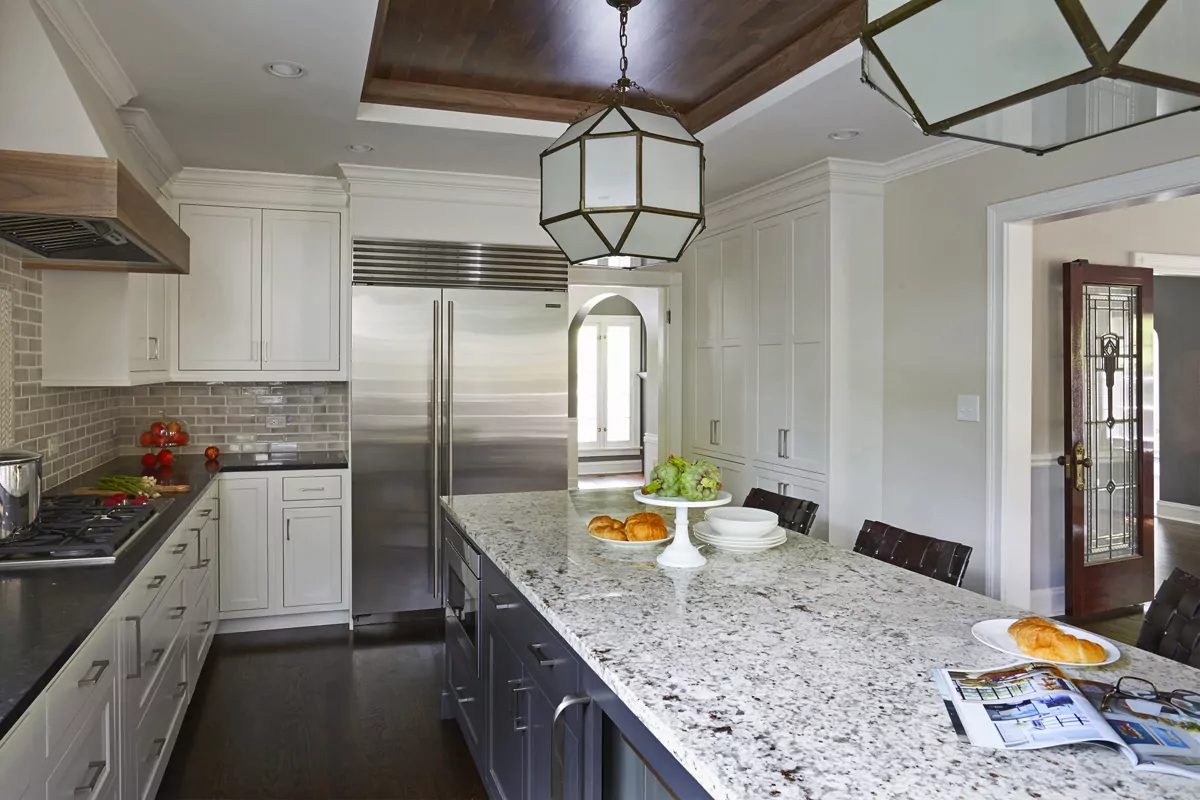 How do you make a Tudor kitchen look modern?
The beautiful 1920's era brick home sits on a hill in a very picturesque neighborhood, so we were eager to give it the kitchen it deserves. The clients' dream kitchen included pro-style appliances, a large island with seating for five and a kitchen that feels appropriate to the home's era but that also is fresh and modern.
1. Open up a space
They explicitly stated they did not want a "cookie cutter" design, so we took that to heart. The key challenge was to fit in all of the items on their wish given the room's constraints. We eliminated an existing breakfast area and bay window and incorporated that area into the kitchen. The bay window was bricked in, and to compensate for the loss of seating, we widened the opening between the kitchen and formal dining room for more of an open concept plan.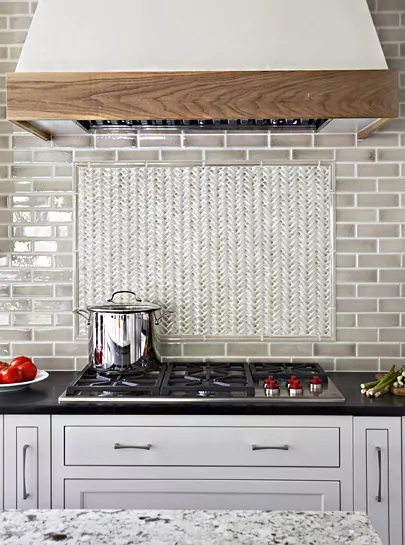 2. Add a unique touch to it
The ceiling in the original kitchen is about a foot lower than the rest of the house, and once it was determined that it was to hide pipes and other mechanicals, we reframed a large tray over the island and left the rest of the ceiling as is. Clad in walnut planks, the tray provides an interesting feature and ties in with the custom walnut and plaster hood.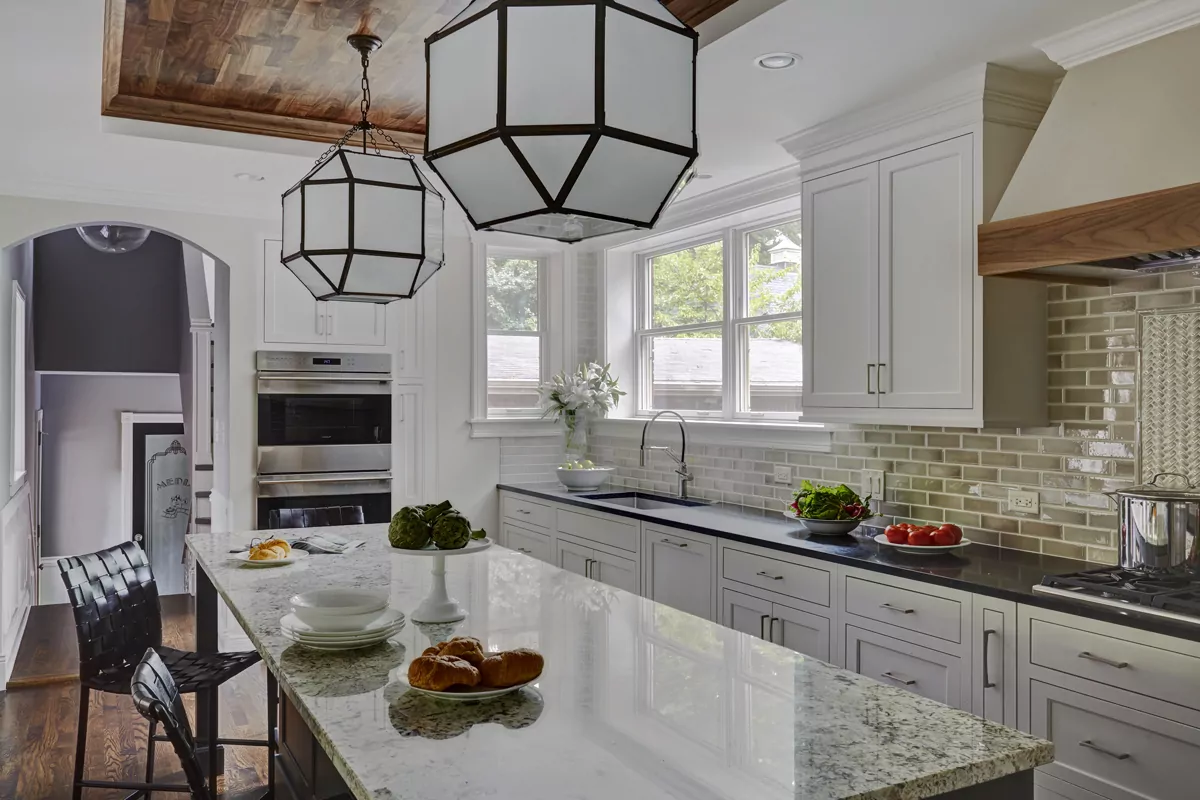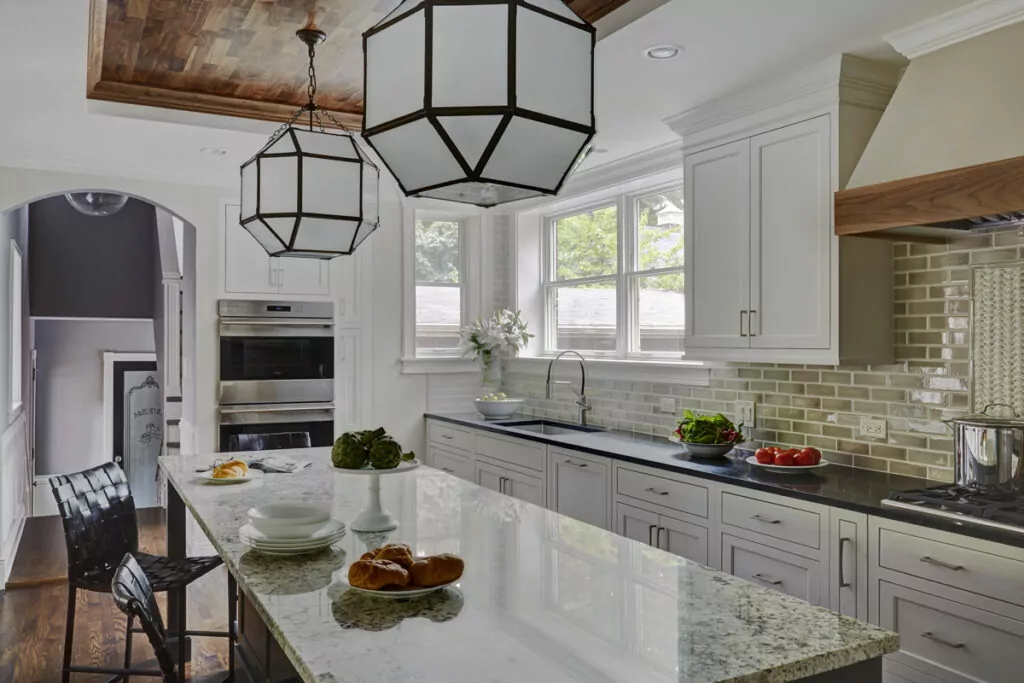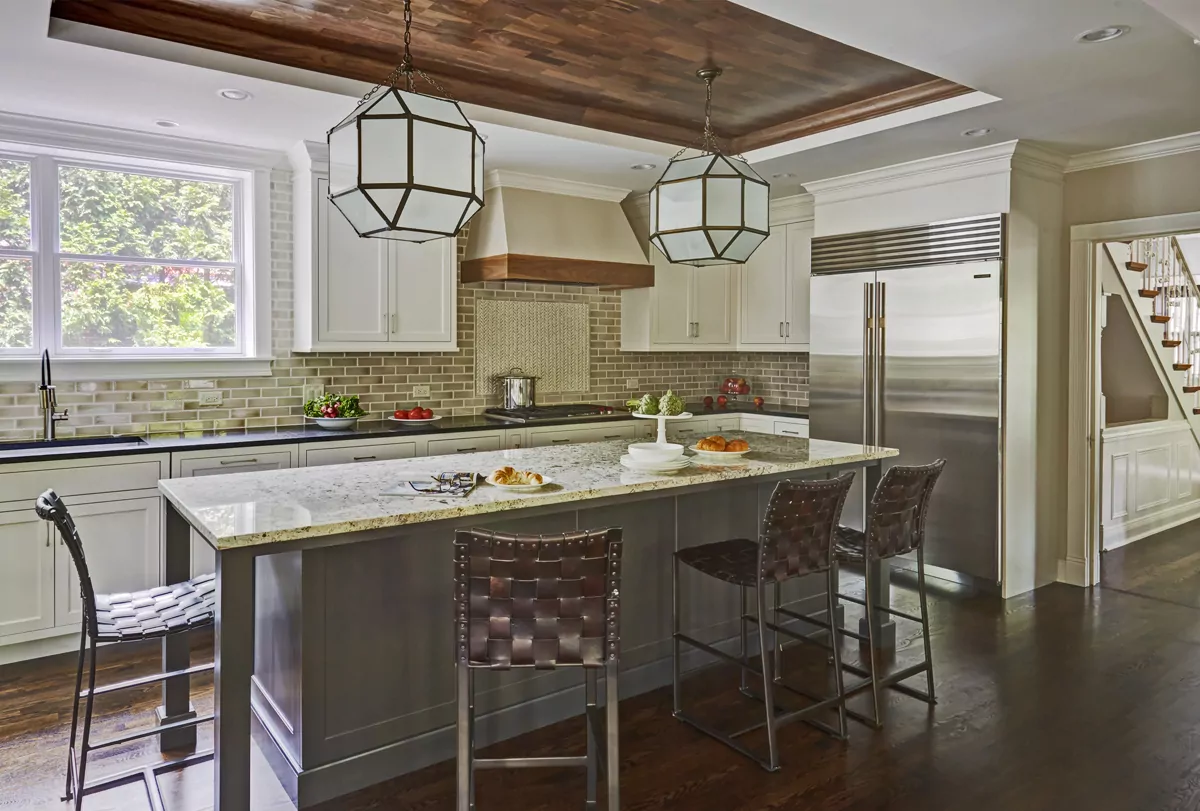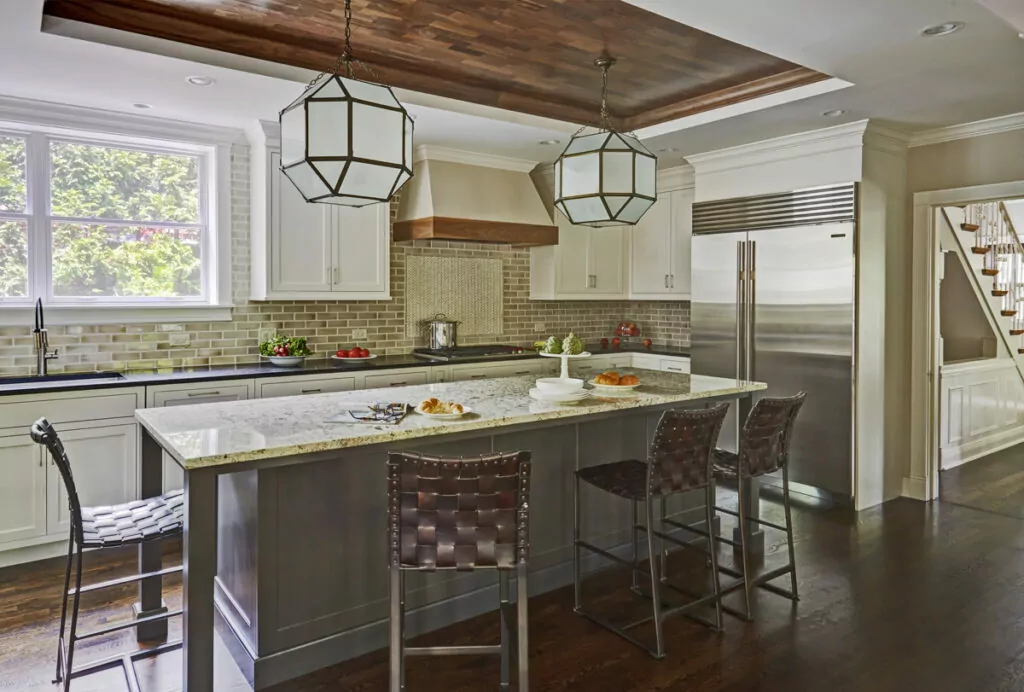 3. Bring Tudor style back – with a modern twist
The space feels modern yet appropriate to its Tudor roots. The room boasts large family friendly appliances, including a beverage center and cooktop/double oven combination. Soft white inset cabinets paired with a slate gray island provide a gentle backdrop to the multi-toned island top, a color echoed in the backsplash tile. The handmade subway tile has a textured pattern at the cooktop, and large pendant lights add more than a bit of drama to the room.
Why is TKS the right choice for a kitchen remodel?
Thanks to 15 years of experience in the field, here at The Kitchen Studio we understand that luxury kitchen design requires a cohesive look that blends aesthetics, functionality, and style. You can trust us to provide the finest quality and personalized solutions, whether you need assistance with an existing layout or looking for a custom kitchen design in an upcoming kitchen renovation project. As part of the remodeling process, we go above and beyond to ensure your family's safety and comfort. Give us a call and we'll set your project up for success from start to finish!