A tired primary bathroom, with varying ceiling heights and a beige-on-beige color scheme, was screaming for love—and a full renovation.
This local Glen Ellyn couple found us on Instagram. (Follow us here! 😊) They loved our designs and felt like we fit their style.
The home was a new build in 2005 and it looked like all the builder's material choices remained. The clients were clear on their design direction but challenged by the differing ceiling heights. They were looking to hire a design-build firm that could resolve that issue.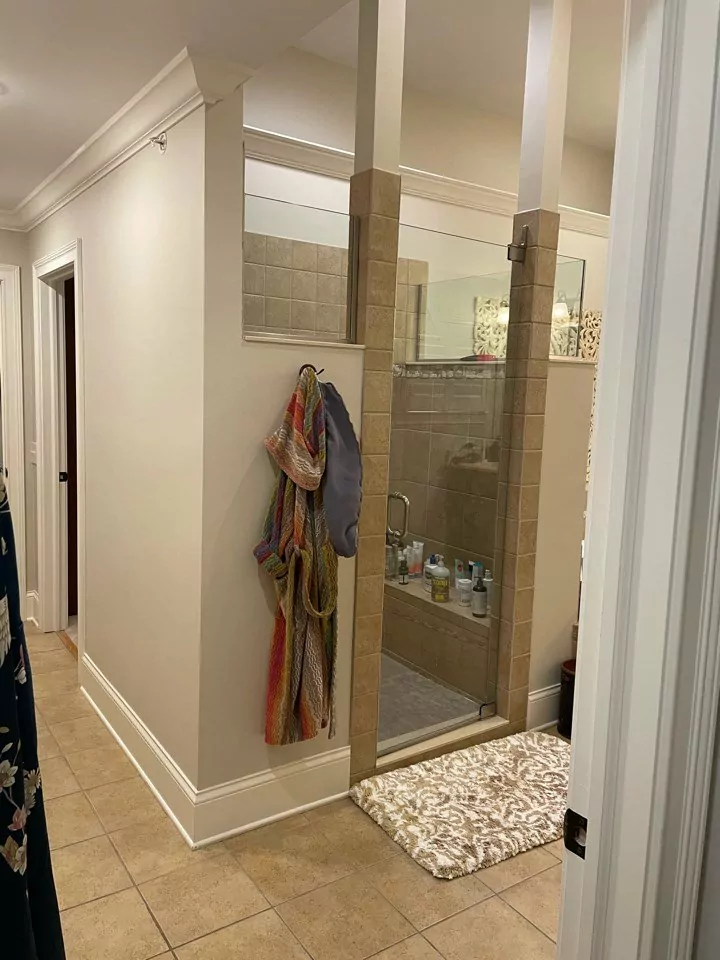 BEFORE
The client requested a full primary bath renovation—which would include a large shower, a soaking tub, a double vanity with storage options, and heated floors. The wife also really wanted a separate make-up vanity. The biggest challenge presented to us was to architecturally marry the various ceiling heights and deliver a streamlined design.
Our lead designer, Jennifer Krol, started by squaring the room and adding natural materials to erase the memory of the lackluster space and convert it into a bright and welcoming spa oasis.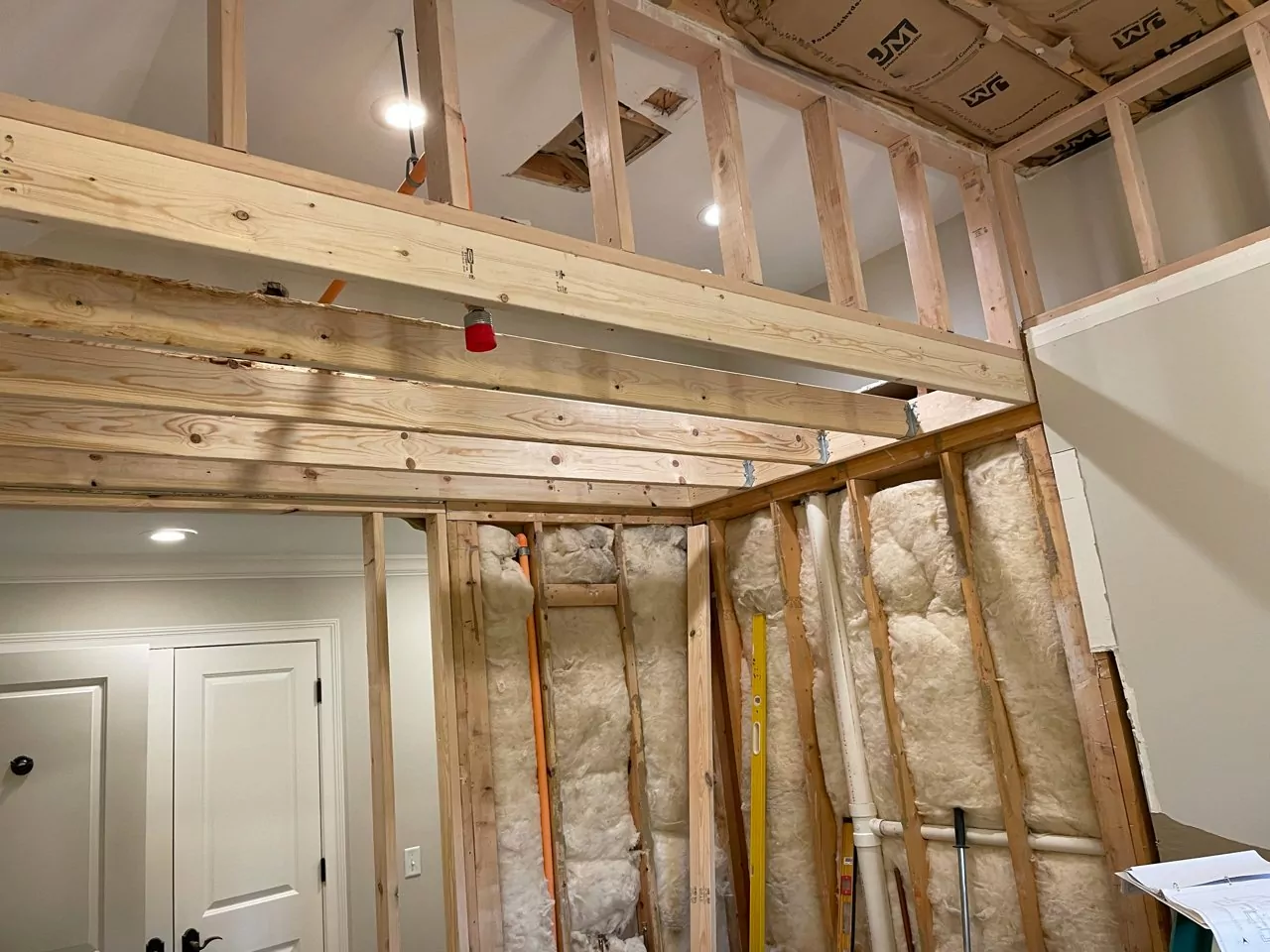 IN PROGRESS
A bathroom design begins with layout—and builds from there.
The existing bathroom layout worked well for the couple, so we kept everything in place—except we enlarged the shower and replaced the built-in tub with a lovely free-standing model. We also added a sitting make-up vanity.
We were able to eliminate the awkward ceiling lines by extending all the walls to the highest level. Then, to accommodate the sprinklers and HVAC, lowered the ceiling height over the entrance and shower area which then opens to the 2-story vanity and tub area. Very dramatic!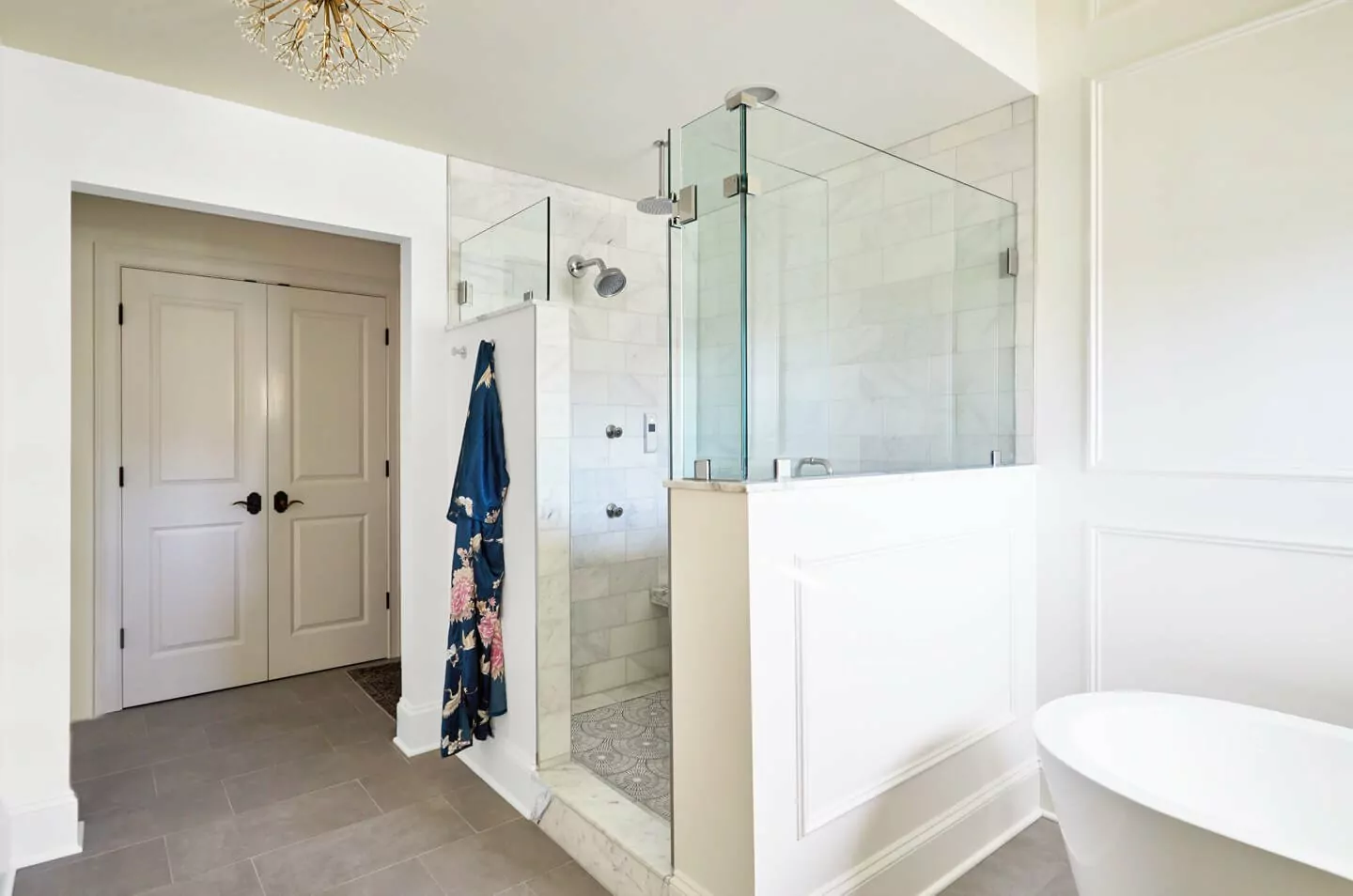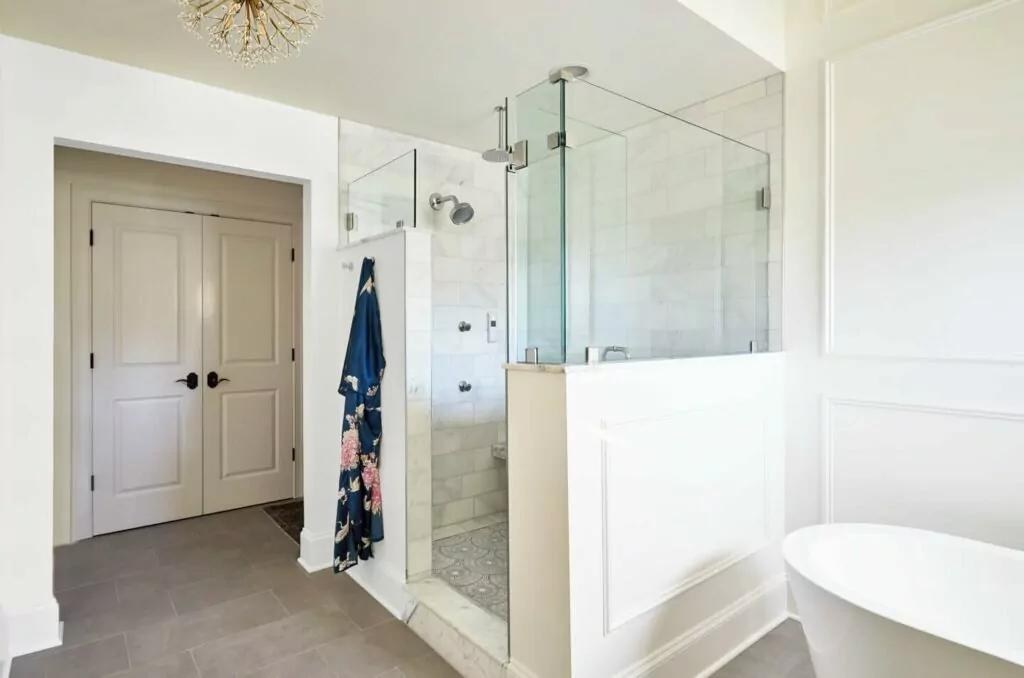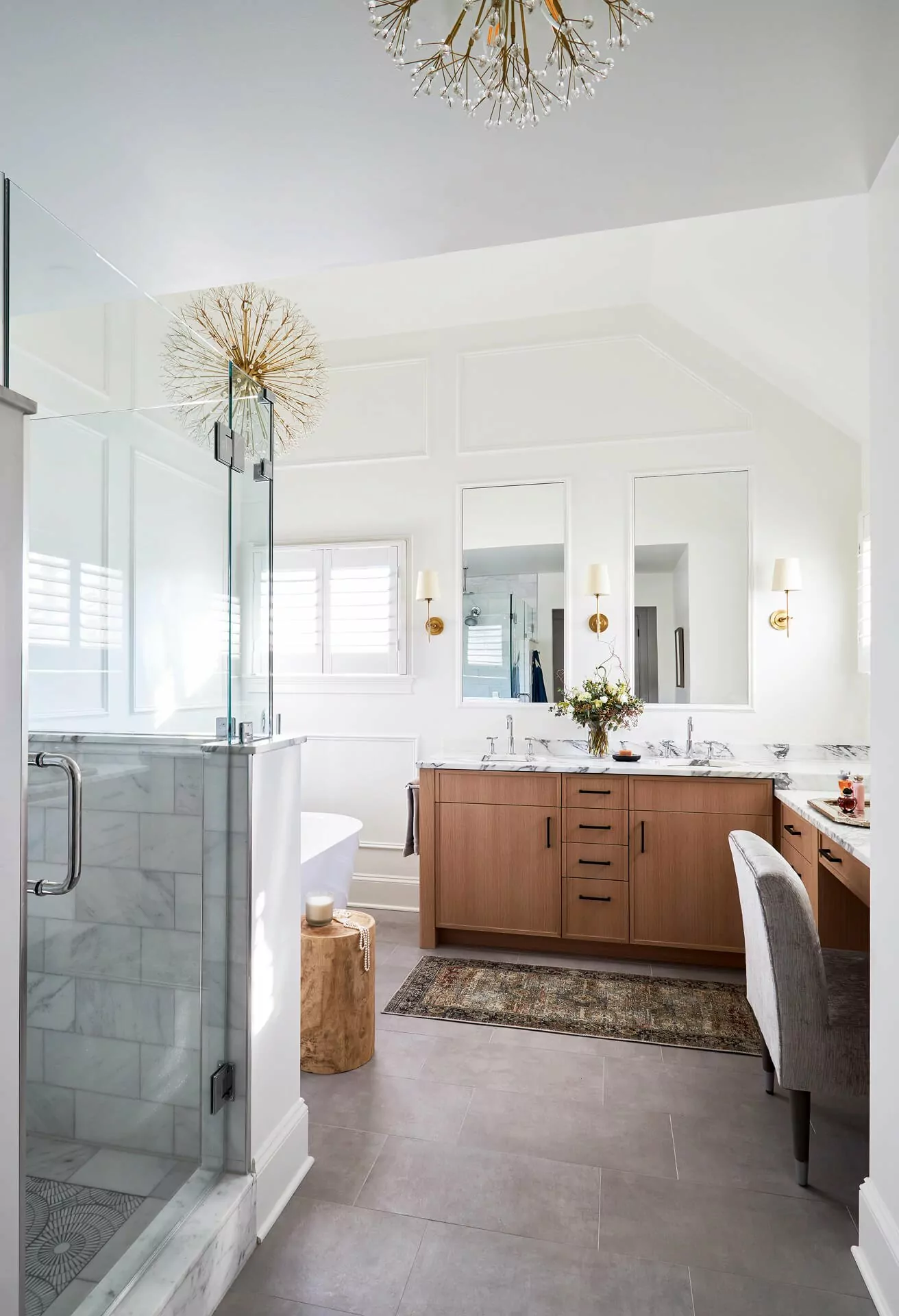 This high-end home deserved high-end bathroom fixtures.
The homeowners also quickly realized they loved the look of natural marble and wanted to use as much of it as possible in their new bath. They chose a marble slab from the stone yard for the countertops and backsplash, and we found complimentary marble tile for the shower.
The homeowners also liked the idea of mixing metals in their new posh bathroom and loved the look of black, gold, and chrome.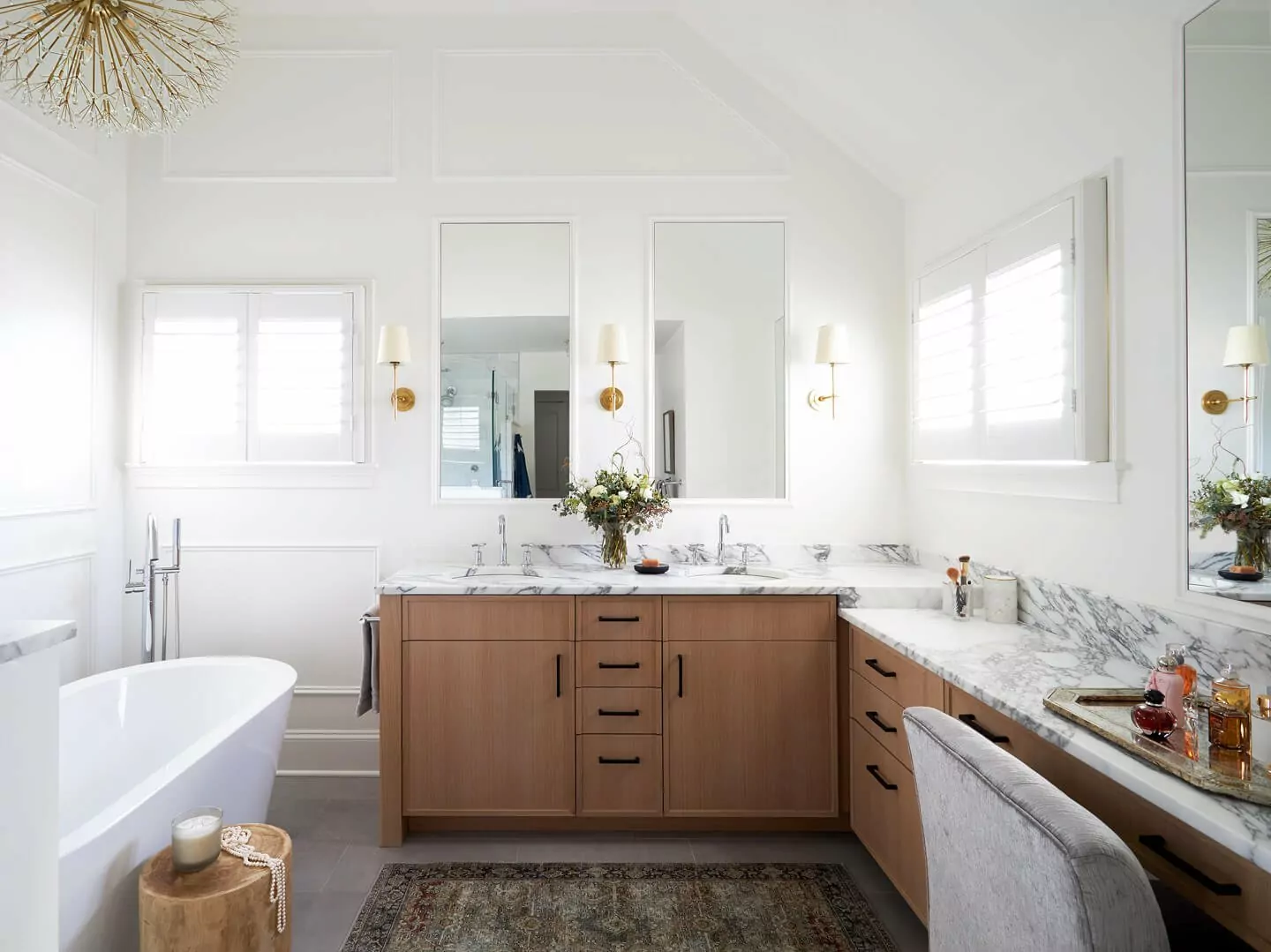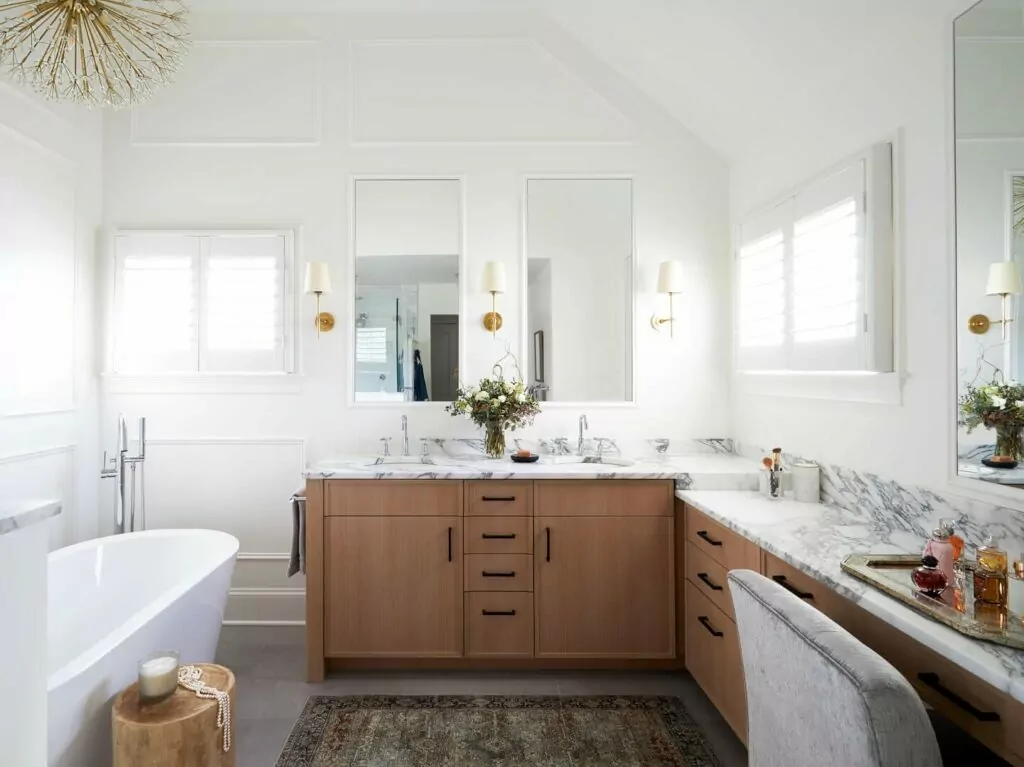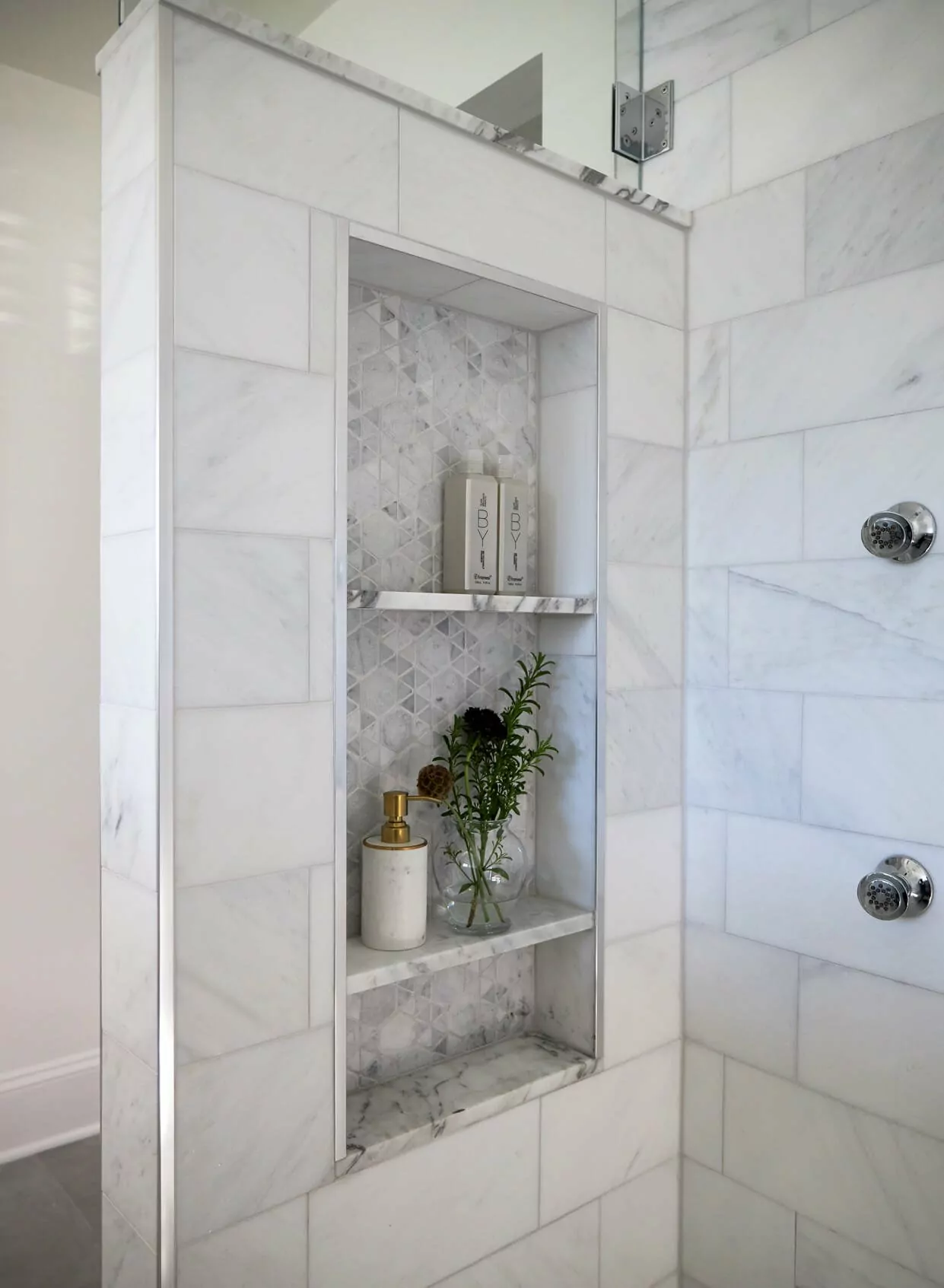 Although our clients were very clear on their style, they were having a difficult time pulling it all together and envisioning the final product.
As interior designers, it's our job to translate and elevate our clients' ideas into deliverable design. We presented the homeowners with mood boards and 3D renderings of our modern, clean, white marble design. Since the color scheme was relatively neutral, at the homeowner's request, we added interest with pattern and shape.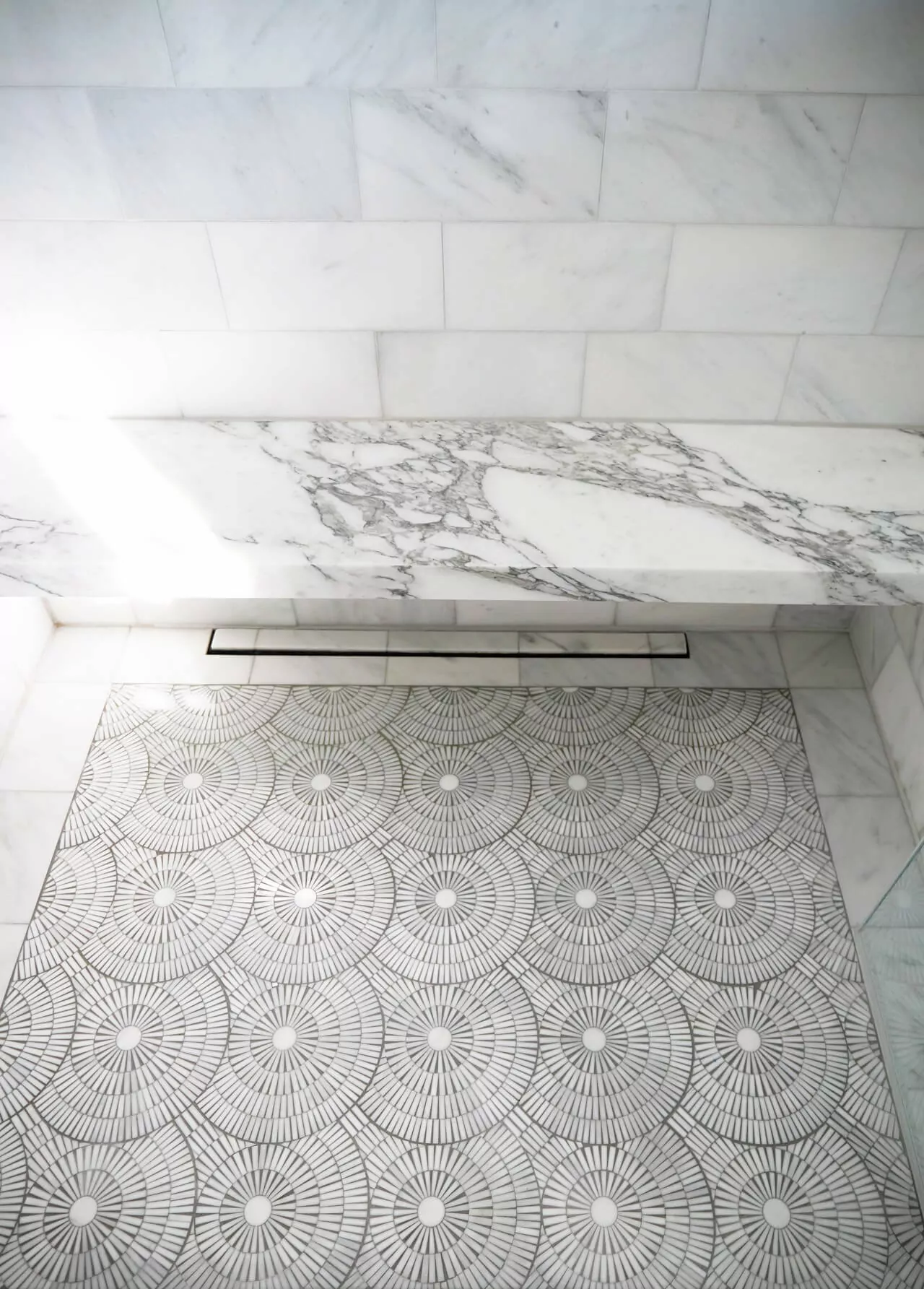 We were first inspired by the shower floor tile with its circular/linear motif.
We designed the cabinetry, floor and wall tiles, mirrors, cabinet pulls, and wainscoting to have a square or rectangular shape, and then to create interest we added perfectly placed circles to contrast with the rectangular shapes. The globe-shaped chandelier against the square wall trim is a delightful yet subtle juxtaposition.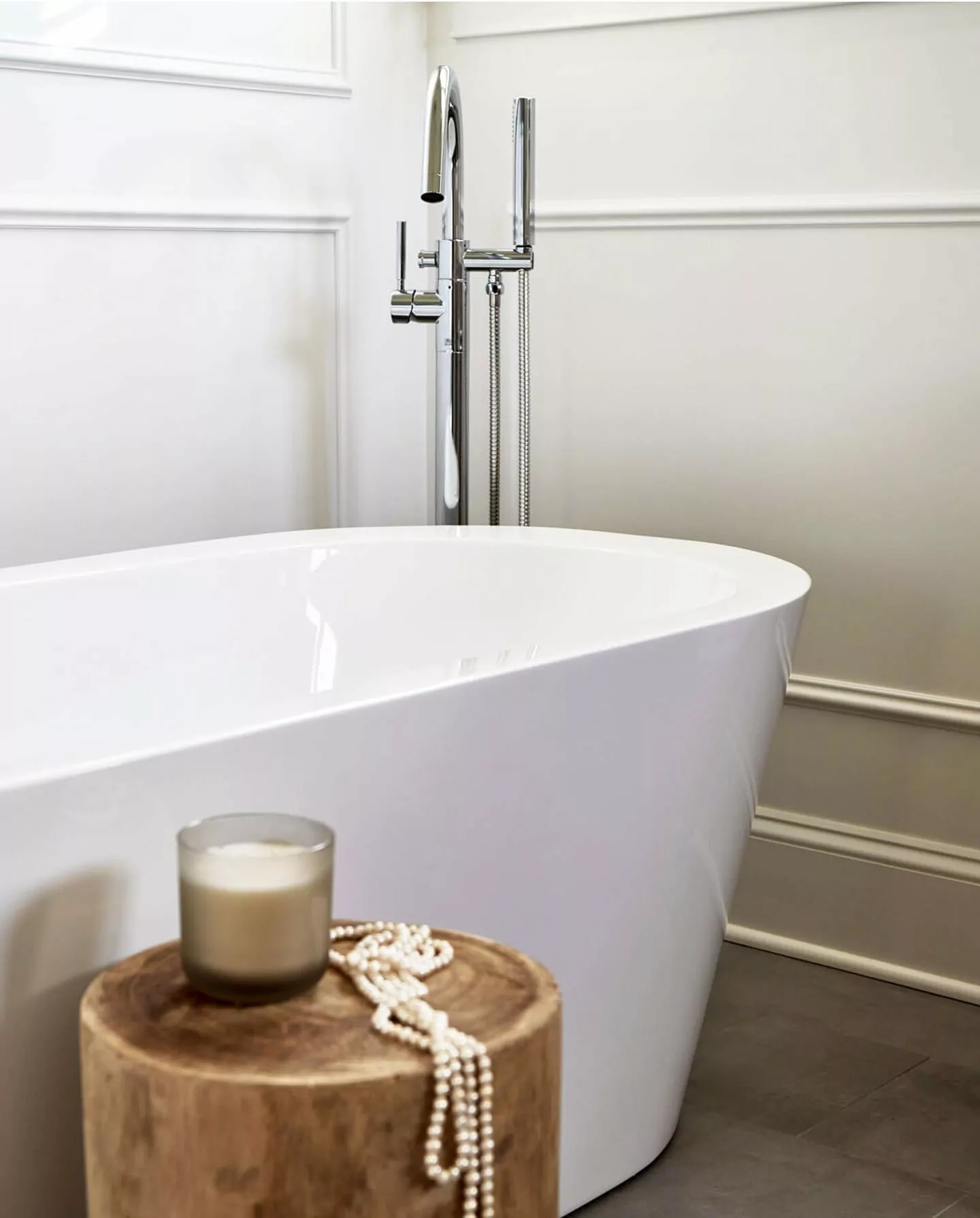 The clients were overjoyed with our interpretation of their vision and impressed with the level of detail we brought to the project. It's one thing to know how you want a space to look, but it takes a special set of skills to create the design and see it through to implementation.
Ready to renovate—and create your ideal primary bathroom?
Do you need help with a challenging space in your home? Why not give us a call to see how we can help?As a design-build firm, we can handle every detail.