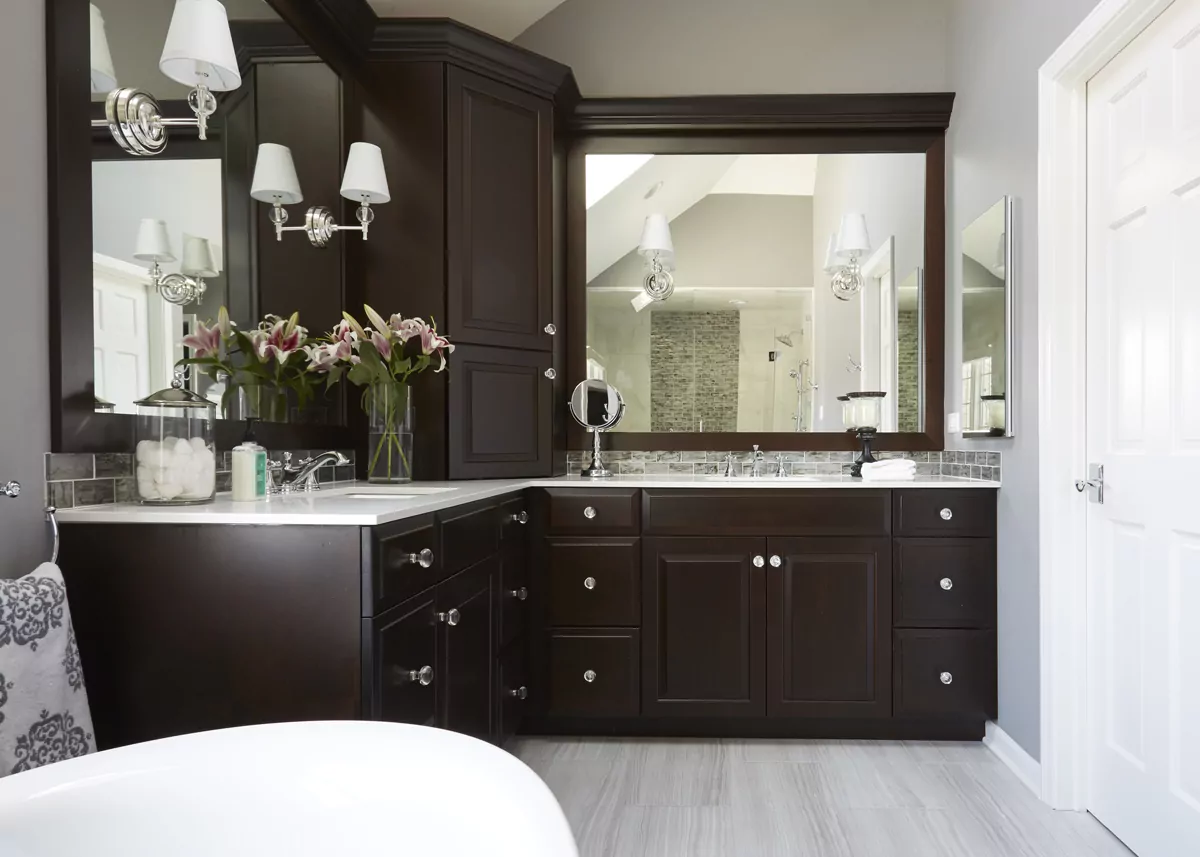 We thought the entire team did a fantastic job of meeting our needs and working with our schedule. The workmanship was exceptional.

— B.J.C.
The existing space was large with a vaulted ceiling, lots of natural light and an existing private water closet. So the bones of the space were great and the room just needed a few tweaks.
We started by relocating the cramped shower that shared the water closet room, to the existing tub location. The giant whirlpool tub took up more than its share of real estate in the room, and the beautiful new shower, which gets used daily, now sits in its spot. The new shower features beautiful glass tile accents as well as a bench seat and frameless shower door.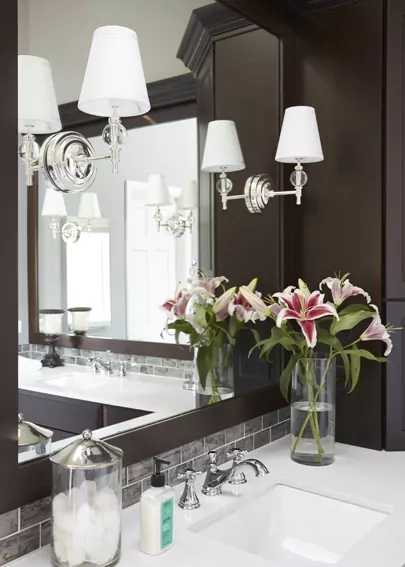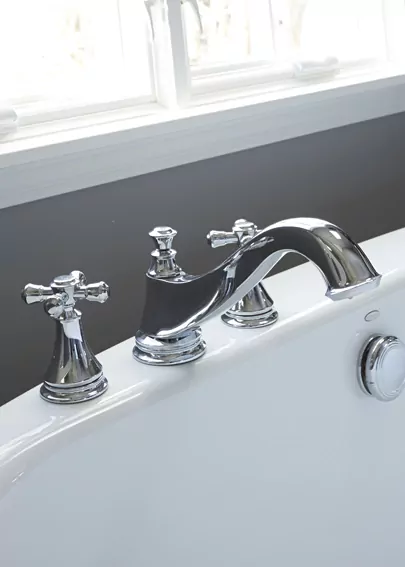 The new tub is freestanding and sits in front of an updated slightly smaller window, providing a sculptural focal point upon entry to the room. There was still plenty of room for two large vanities, and a corner storage cabinet and appliance garage that hides small bathroom necessities.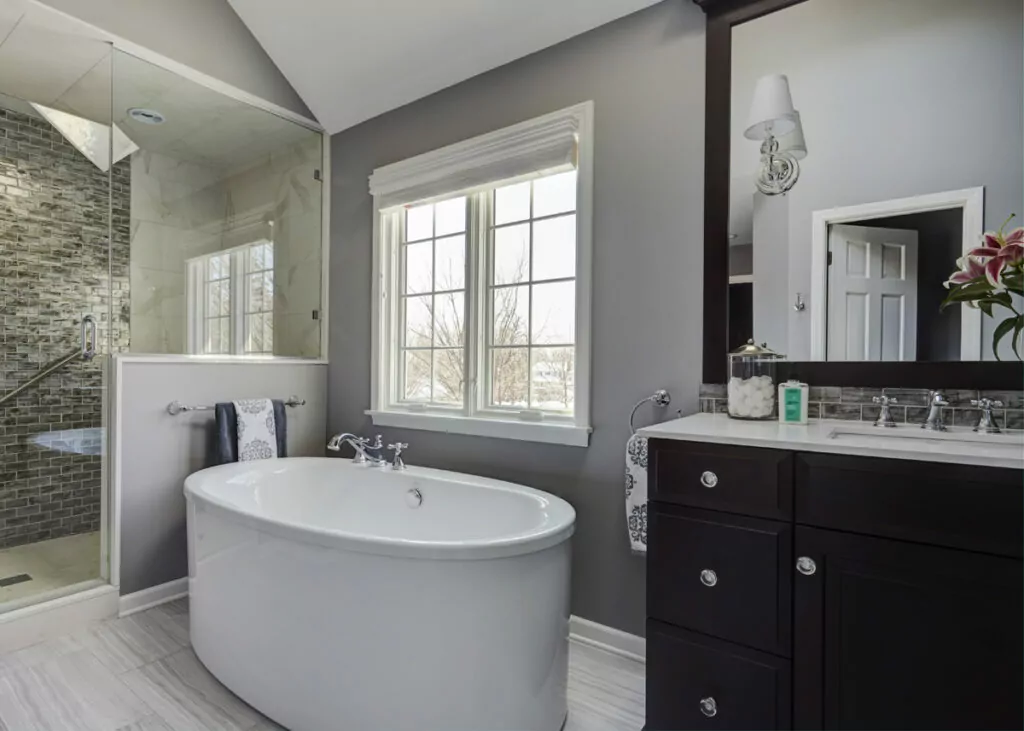 The water closet remains in its own private room and the area that once housed the shower, is now an additional closet for the master bedroom.