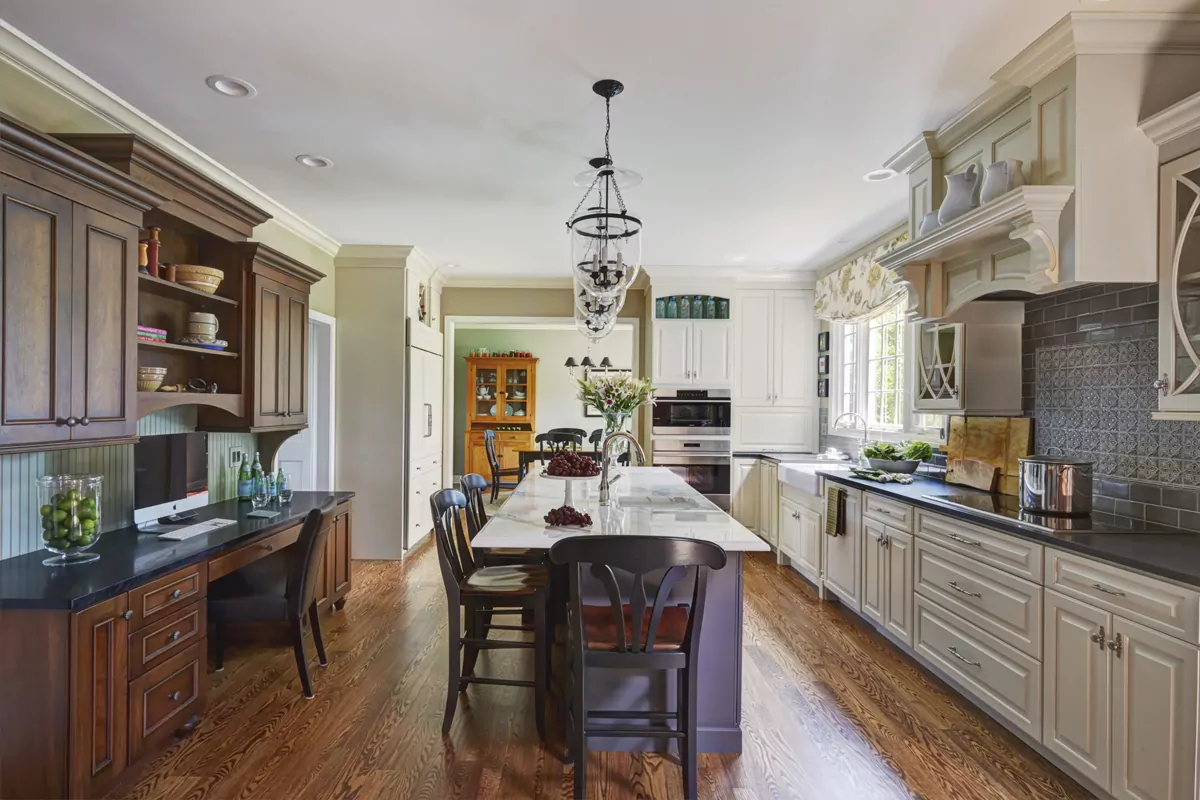 Luckily, the existing space was large with a great view into the beautifully remodeled family room. The goal was to use the existing footprint but to rework the space in a way that was more functional for their lifestyle.
Before: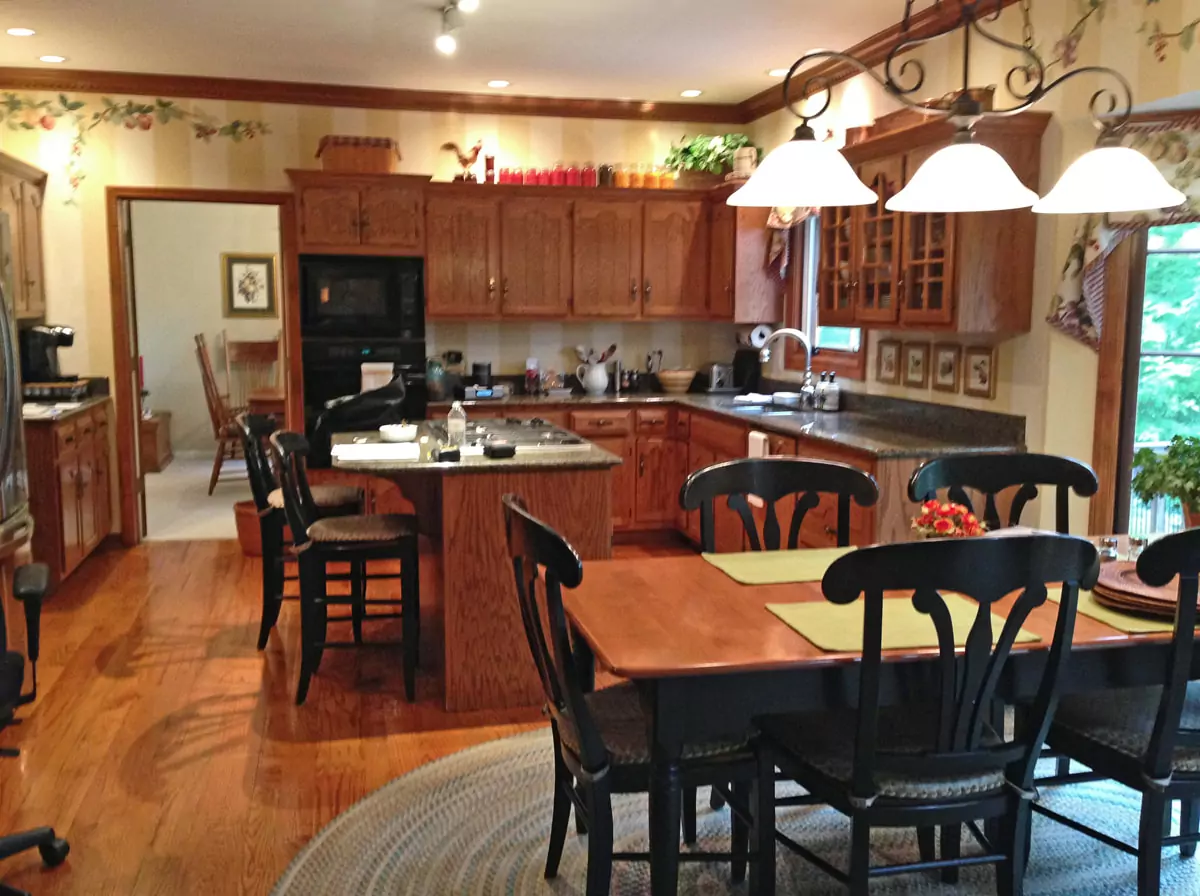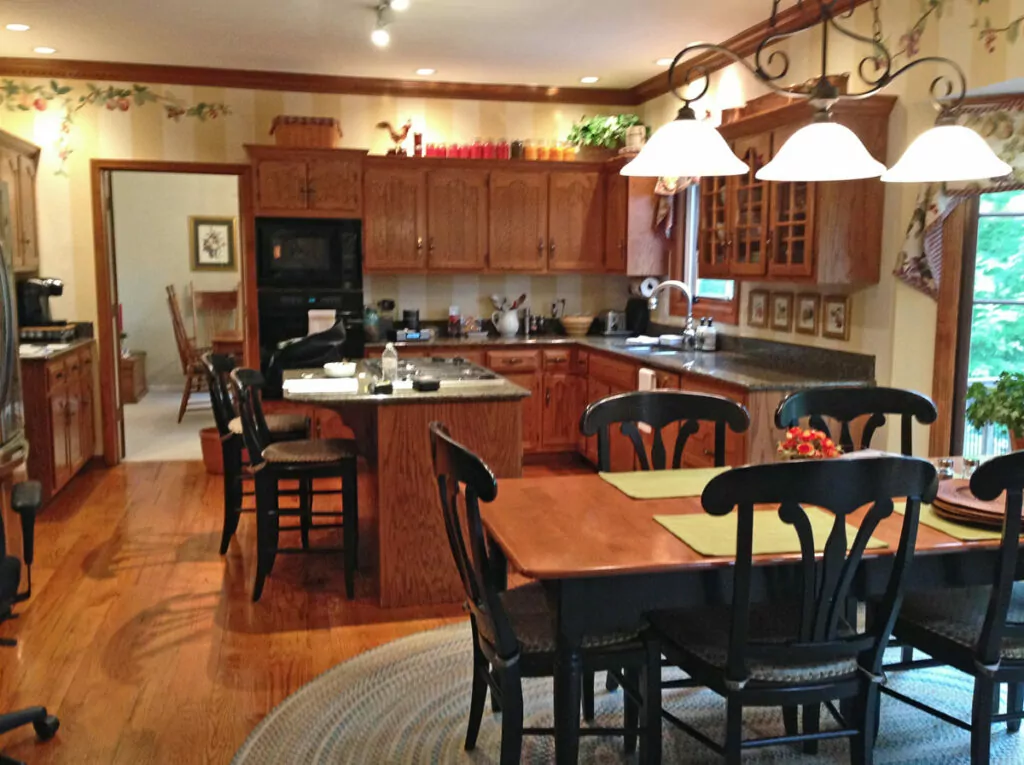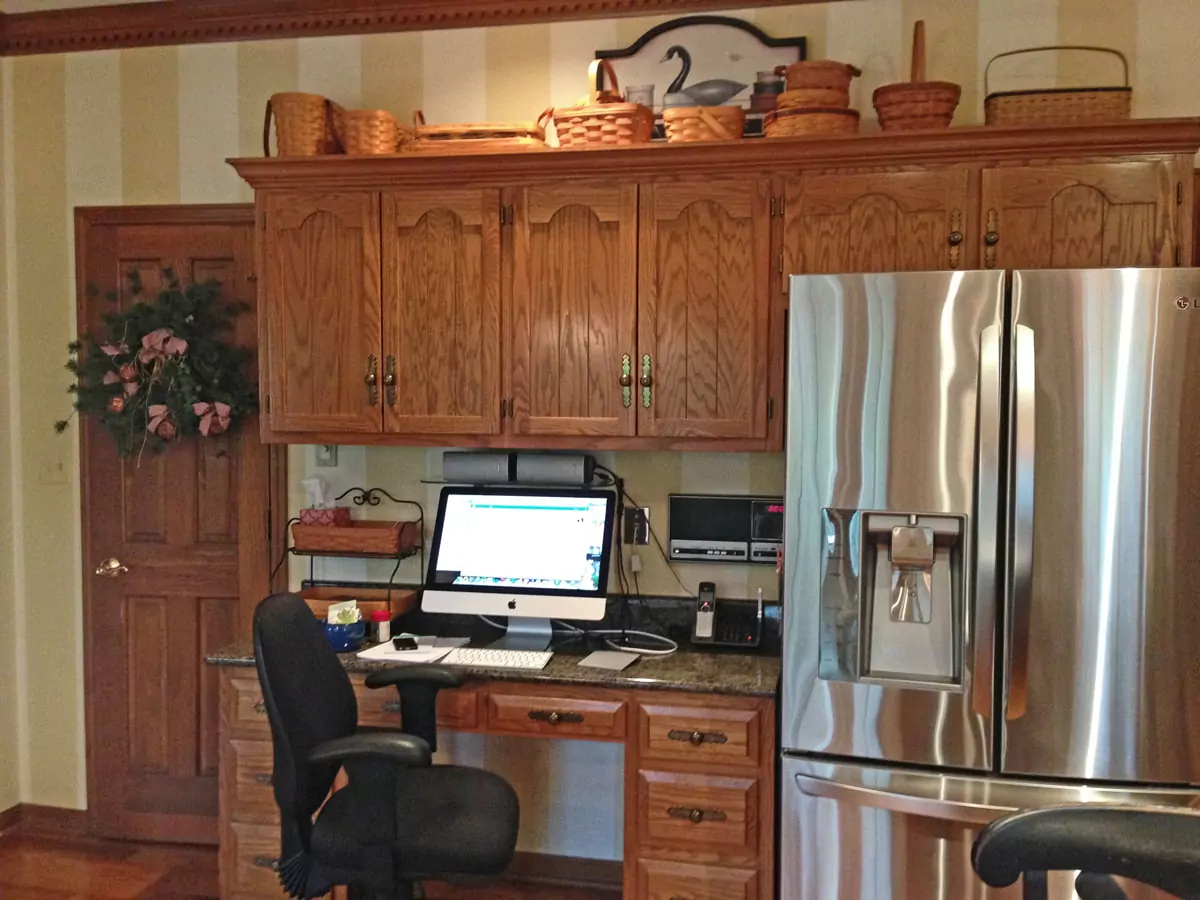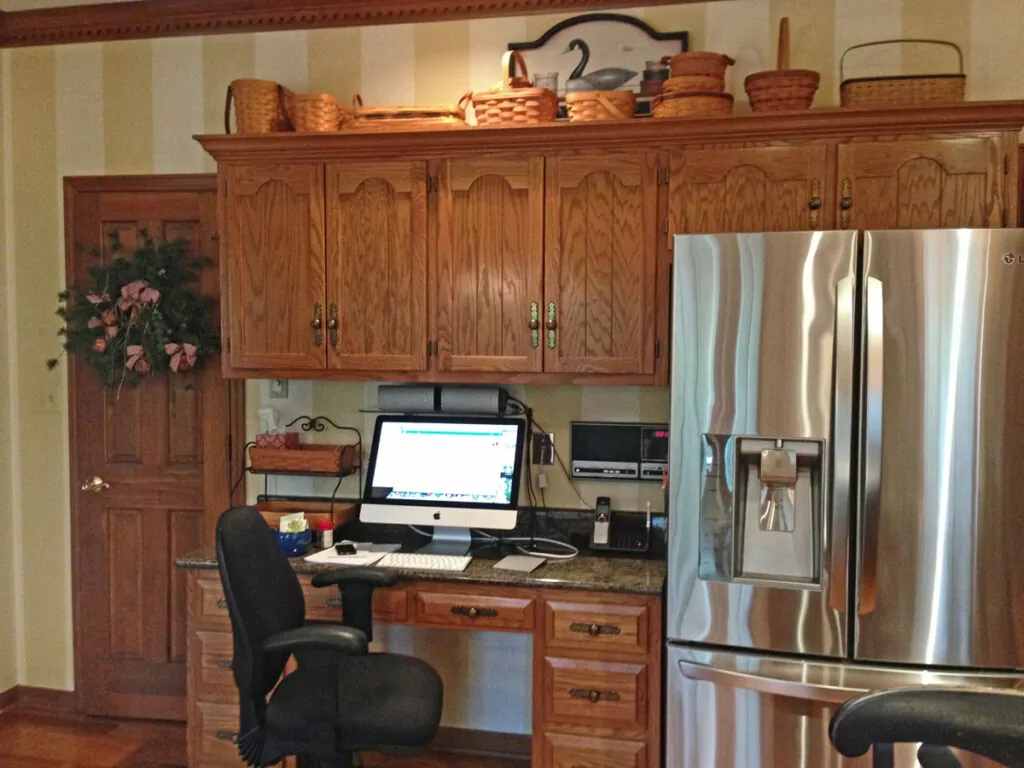 We first eliminated the bay window and breakfast table from the equation, which made room for a larger island that is used for daily, casual meals. This change also allowed for a longer run of cabinetry and appliances along the main wall, a larger window over the sink, and makes the kitchen feel much more spacious.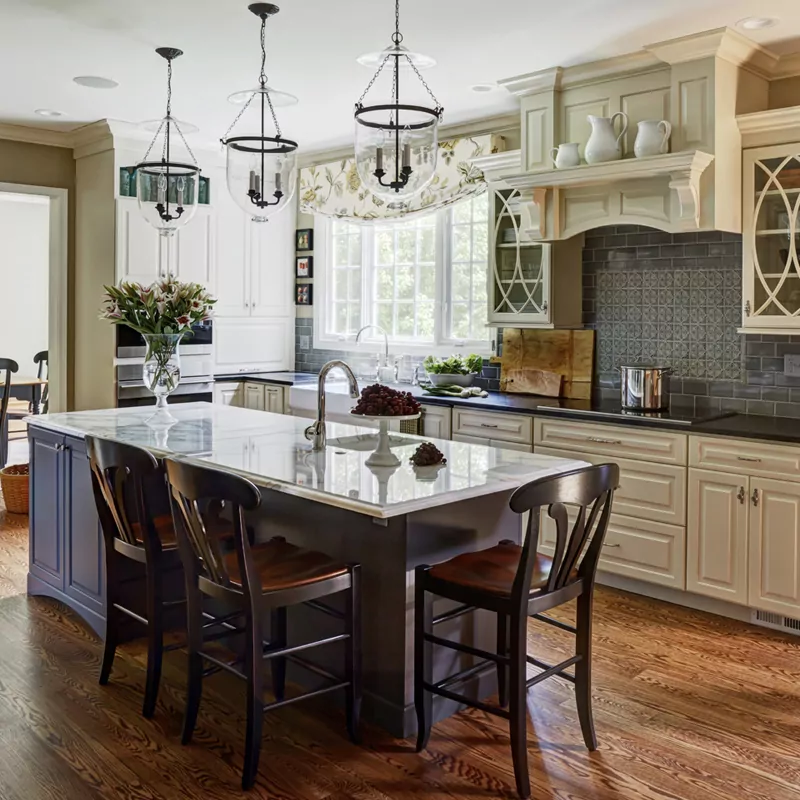 This decision to eliminate the bay also helped connect the kitchen to a new outdoor enclosed sun porch that was part of the project. In addition, the opening to the existing dining room was widened to make it feel a part of the overall space, and the refrigerator was relocated so that it was more convenient to the cooking area.
The room has a very traditional yet homey feel – the combination of white inset cabinetry, a gray island, and a wood-toned desk area with contrasting countertop materials gives the feel of pieces collected over time. The beautiful and thoughtful details in this room are what make it interesting, including the custom range hood, unique mullions at the glass cabinets, and many other details such as the bead board, corbels and bunn feet at the desk area, along with beautiful ceramic tile backsplash and the homeowners' collection of canning jars giving the space a very personalized feel. The homeowner did a wonderful and thoughtful job of carefully considering which details were important for her to personalize the space, and it shows in the end result.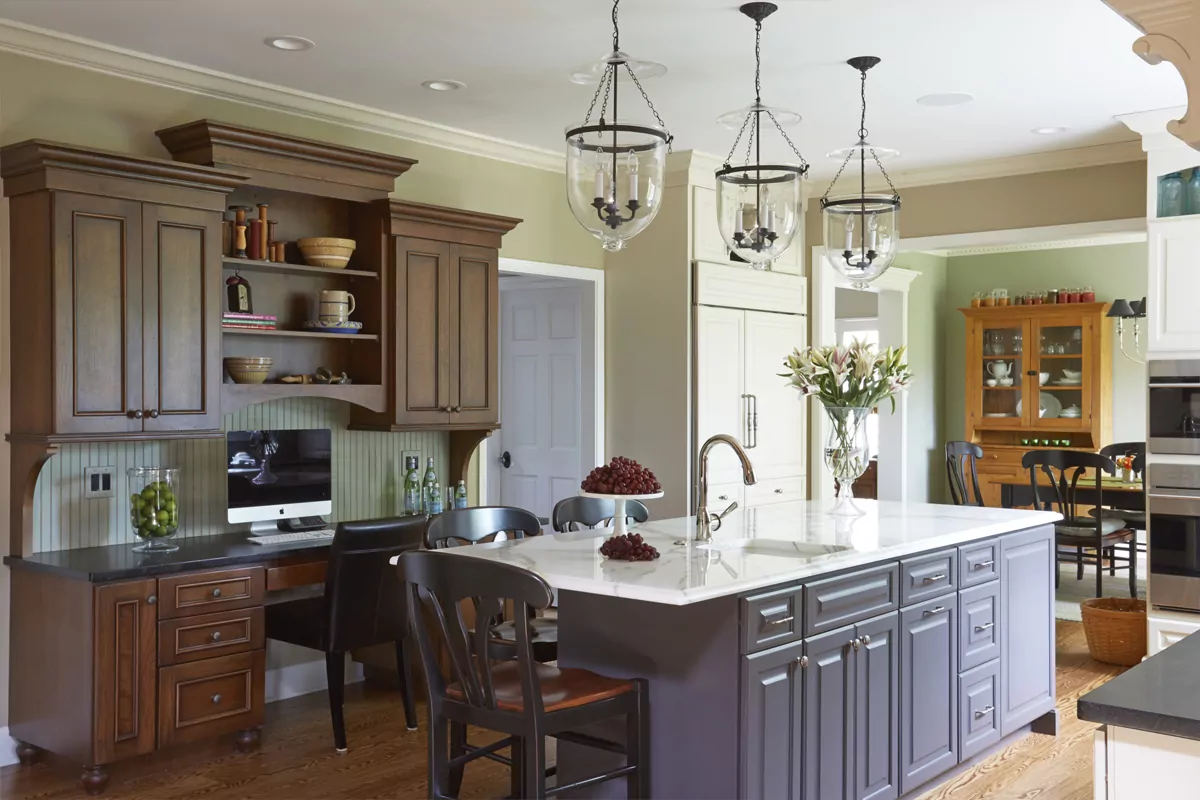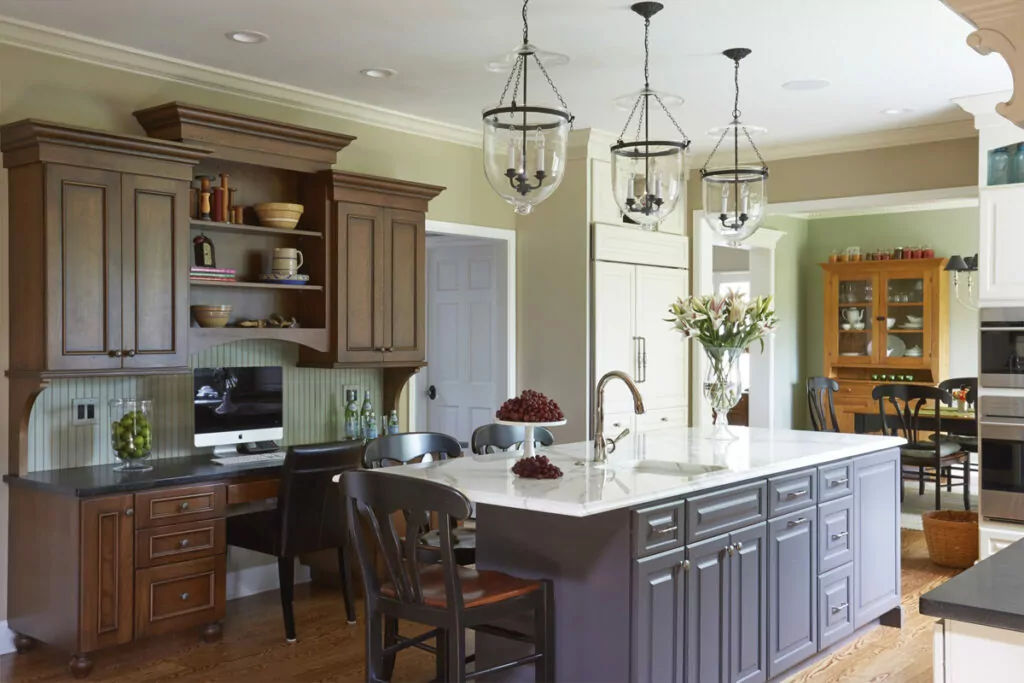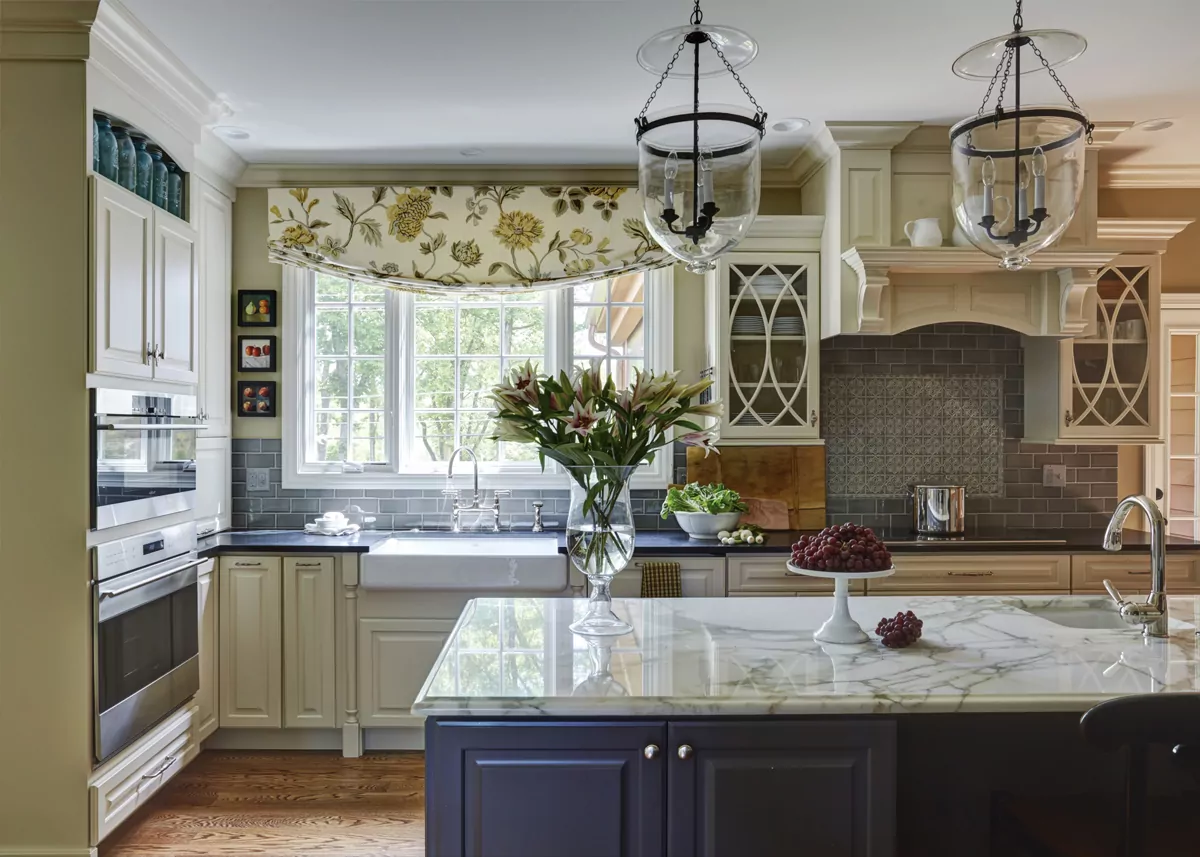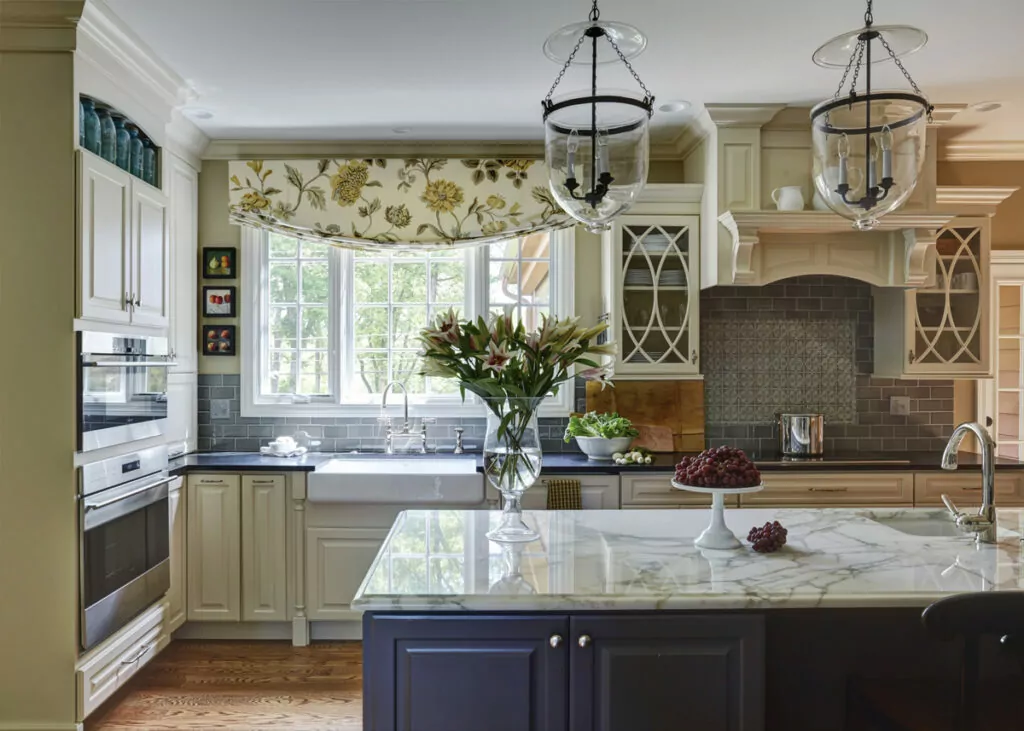 This kitchen is uber-functional as well and features a 48" professional refrigerator, induction cooktop, steam oven and bar sink. Specialty storage such as pull out pantries, wine storage, waste pull outs and a large appliance garage keep everything organized and in place. A large desk provides a spot to work each day with more than enough space to spread out. The island seats 3-4 people for casual daily meals, and the new incredible enclosed porch connected to the kitchen also has casual dining space for 6, along with a large seating area and fireplace. This and the larger opening to the dining room will make a wonderful setting for many future gatherings.